Chinglish by David Henry Hwang
VIEW EVENT DETAILS
Partnerships & Collaborations
About the Production
Tickets
Jade Stone Café Theater Offerings
Recent Press and Reviews
Support
Chinglish, the most recent play by Tony Award winner and Pulitzer Prize finalist David Henry Hwang (M. Butterfly), makes its regional premiere with Black Lab Theatre and Asia Society Texas Center after critically acclaimed productions on Broadway and at Chicago's Goodman Theatre.
This sexy and romantic play follows an American businessman from Ohio looking to score a lucrative contract for his family's sign-making firm in a bustling Chinese province. There are only three things standing in his way: he can't speak the language; he can't learn the customs; and he's falling in love with the one woman he absolutely can't have. He soon finds that the complexities of such a venture far outstrip the expected differences in language, customs, and manners, and calls into questions even the most basic assumptions of human conduct.
Join us for an entertaining evening about the challenges of doing business in a culture whose language—and ways of communicating—are worlds apart from our own.
Chinglish is directed by Troy Scheid and performed in both English and Mandarin (with English subtitles) May 9 – 26, 2013: Thursdays through Saturdays at 7:30 pm, Sundays at 2:00 pm. Stop by early to enjoy a Chinglish-inspired menu and glass of wine at The Jade Stone Café.
Tickets
Click here to purchase a member ticket for Sunday, May 12, 2013.
Click here to purchase a senior/student/group ticket for Sunday, May 12, 2013.
Click here to purchase a nonmember ticket for Sunday, May 12, 2013.
Half-price student tickets available at door for $15 with valid ID.
Jade Stone Café Theater Offerings
One hour before every performance and during intermission, The Jade Stone Café at Asia Society will offer wine and a Chinglish-inspired menu:
Vegetable Bun in a Box with Mini Vegetable Spring Roll and Peanut Sauce
Pork Dumplings
Gourmet Cheese Plate with Crackers
Chicken Salad Sliders
Jade Salad in a Box with Grilled Chicken, Mixed Greens, Red and Napa Cabbage, Carrots, Cucumbers, Marinated Red Onions, Vinaigrette Dressing
Recent Press
Broadway World: Black Lab Theatre's Director and Cast of Chinglish Talks Abut the Show
Houston Chronicle: Chinglish Bridges Cultural Divide with Humor
Houston Chronicle: Black Lab's Chinglish Explores Love, Cultural Gap
Reviews
Fresh, energetic, and unlike anything else on Broadway. Chinglish is a thoughtful, funny, and poignant piece in which, miraculously, nothing gets lost in translation.
Associated Press
A triumph in any language. Chinglish is sexy, fun, and hilarious.
New York Magazine
Related Links
Los Angeles Times: For David Henry Hwang's Chinglish a Case of Bad Timing in China
Asia Society New York: David Henry Hwang Receives Asia Society Cultural Achievement Award
Asia Blog: Three Questions for Chinglish Playwright David Henry Hwang
Co-Presenter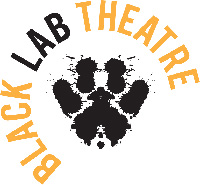 Supported by The Brown Foundation, Inc., Houston Arts Alliance, City of Houston, The Cullen Trust for the Performing Arts, Bank of America, and United Airlines – Official Airline of Asia Society Texas Center.

Event Details
1370 Southmore Blvd. Houston, TX 77004 713.496.9901
Asia Society members $25; seniors/students with ID/groups of 10 or more $30; nonmembers $35. Half-price student tickets available at door for $15 with valid ID. Links to purchase tickets below event description. All sales final.
Bought tickets? Tell your friends on Facebook!
Join the Facebook Event »