Biotechnology and Medical Innovation: Developments in China's Greater Bay Area, Hong Kong, and the U.S.
VIEW EVENT DETAILS
In collaboration with the Hong Kong Economic and Trade Office, San Francisco
China is the most populous country in the world and has rapidly become one of the world's most powerful economies. Its Greater Bay Area — highlighted by the southeastern province of Guangdong and the special administrative regions of Hong Kong and Macao — is home to over 100 million people and accounts for almost 10 percent of Chinese GDP, which is comparable to Texas' relative percentage of U.S. economic output.
With rising wages and living standards also come expectations for a higher level of public health and community sanitation. The U.S. is still a global leader in medical research and the innovation needed to take health care into the next stage of the 21st century. Thus, there will be new opportunities for partnership and investment between the Greater Bay Area and the U.S. on biomedical developments, how research can better answer the questions of today, and which technologies will define global health.
Join Asia Society Texas Center for an engaging conversation on the intersection of medicine, technology, and innovation.
---
Schedule
11:30 a.m. | Registration
12:00 p.m. | Lunch and Program
---
About the Speakers

Erik Halvorsen, Ph.D., is Director of the TMC (Texas Medical Center) Innovation Institute. He helps visionaries find their focus through the TMCx accelerator, TMCx+ incubator, Biodesign Fellowship, and corporate partnership programs. In addition to his leadership responsibilities, he assumes whatever role is necessary to improve the likelihood of an innovator's success – coach, cheerleader, general manager or ball boy. Before joining TMC in 2015, he served as Senior Executive Director of Technology & Transfer Collaborations at Tufts University and as Executive Director of Technology & Innovation Development at Boston Children's Hospital. Prior to that, he supported early- stage therapeutic, diagnostic, device, digital health and robotics companies across the Harvard University system. With a Ph.D. in neuropharmacology and experience running clinical trials, he has a passion for removing regulatory, resource and research obstacles from the development pipeline.

Stephen Phillips is the Director-General of Investment Promotion at Invest Hong Kong (InvestHK), the Government Department responsible for attracting and facilitating foreign direct investment into Hong Kong. He has served in senior positions in a number of private and public organizations. He lived and worked in Hong Kong from 1989 to 2004, holding senior investment banking positions with Deutsche and BZW/Barclays Capital before co-founding a Hong Kong-based group of companies providing IT, financial, and consultancy services across Asia. In 2004, he joined UK Trade & Investment (now the UK's Department of International Trade) before becoming Chief Executive of the China Britain Business Council in 2006, as well as Chairman of the EU China Business Association. He holds a BS in Chemistry and Law from the University of Exeter.

Simon Sze is the Associate Director taking care of the molecular diagnostic companies in the Biomedical Technology Cluster of the Hong Kong Science & Technology Parks Corporation (HKSTP). He has been assisting the commercialization of biomedical technologies from local research communities since 2007. Local diagnostic companies such as Cirina, Xcelom, Sanomics, OncoSeek, Govita; Mainland companies such as Kingmed Diagnostics, Berry Genomics, Haplox; and Overseas companies such as Grail, ACT Genomics, Angsana Molecular Diagnostics etc. are in the Hong Kong Science Park. His team also manages the Biomedical Technology Support Centre and Healthy Ageing Platform, and drives the establishment of the Health Informatics Support Platform and Bio-Bank in Hong Kong Science Park. He is also a registered medical technologist in Hong Kong. He obtained M.Phil in Biochemistry from the Chinese University of Hong Kong (CUHK) and MBA from the University of Strathclyde. He joined Pharmacia Biotech after graduation from CUHK and worked as product manager for GE Healthcare before joining HKSTP.
---
Sponsor and Presenting Partner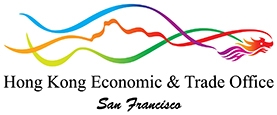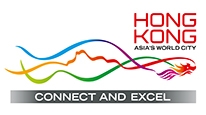 Asia Society Texas Center Business & Policy Programs, Endowed by
Huffington Foundation
Bank of America, Muffet Blake, ConocoPhillips, ExxonMobil, and United Airlines are presenting sponsors of Business and Policy programs at Asia Society Texas Center. Lead support for Business & Policy programs comes from Nancy C. Allen, Chinhui Juhn and Eddie Allen, BP America, Cathay Bank Foundation, Anne and Albert Chao, Mandy and William Kao, The Southmore, and Wells Fargo. Generous funding also provided by the Friends of Asia Society Texas Center, a premier group of individuals and organizations committed to bringing the best in public programming.
Business & Policy Presenting Sponsors

China Series Presenting Sponsor

Event Details
11:30 a.m. - 1:30 p.m.
1370 Southmore Boulevard
Houston, Texas 77004
713.496.9901
Buy Tickets
$20 Members, $30 Nonmembers

Add to Calendar
20180918T163000
20180918T183000
UTC
Asia Society: Biotechnology and Medical Innovation: Developments in China's Greater Bay Area, Hong Kong, and the U.S.
1370 Southmore Boulevard Houston, Texas 77004 713.496.9901
---
Join the Facebook Event »