Bank of America Women's Leadership Series
VIEW EVENT DETAILS
Innovators in Medicine and Science
From genetic discovery and ground-breaking medical research to the invention of low-cost, high performing lifesaving devices for premature babies, women in the field of medicine and science have greatly advanced the welfare of mankind. Join Dr. Huda Zoghbi and a panel of distinguished women for a broad-ranging discussion on how they negotiate the balance between their professional and personal lives; their view on gender disparity in STEM; and their work and vision for the future.
Please direct sponsorship inquiries to Jenni Rebecca Stephenson at 713-496-9901 or JStephenson@AsiaSociety.org
---
Schedule
11:30 am | Registration
12:00 pm | Luncheon and Program
About the Speakers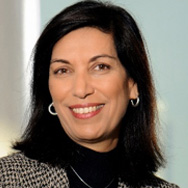 Dr. Huda Zoghbi grew up in Beirut, Lebanon where she obtained a Bachelor of Science and started medical school at the American University of Beirut before transferring to Meharry Medical College during the Lebanese civil war. She trained in Pediatrics, Neurology, and Molecular Genetics at Baylor College of Medicine where she is now the Ralph D. Feigin Professor of Pediatrics, Neuroscience, and Molecular and Human Genetics and an Investigator with the Howard Hughes Medical Institute. She is the founding Director of the Jan and Dan Duncan Neurological Research Institute at Texas Children's Hospital.
Her patient-inspired research led to the discovery of the spinocerebellar ataxia type 1 gene and mechanisms mediating neurodegeneration (with Harry Orr), and the discovery of the Rett syndrome gene and its effects on the brain. Her cross-species studies with Juan Botas are leading to potential therapeutic entry points for Alzheimer and Parkinson. Her curiosity-driven research led to the discovery that Atoh1 governs the development of several components of the balance, hearing, and breathing pathways. She is a member of the National Academy of Medicine and National Academy of Sciences. Among Dr. Zoghbi's honors are the 2017 Breakthrough Prize in Neurodegeneration, the Shaw Prize in Life Science and Medicine for 2016; the National Academy of Science's 2016 Jessie Stevenson Kovalenko Medal; the 2014 March of Dimes Prize in Developmental Biology; the 2013 Pearl Meister Greengard Prize from Rockefeller University; and the 2011 Neuroscience Prize of The Peter and Patricia Gruber Foundation.
Dr. Deborah Lin grew up in Taipei, Taiwan until her family immigrated to the U.S. in 1983 during her junior year in high school. While studying at the prestigious Taipei's First Girls' High School, she chose Chinese literature as her concentration and never dreamed she would major in medicine. After finishing high school in America, she was awarded a scholarship to study piano at the University of Georgia, as well as admission to Georgia Institute of Technology, the closest university to her home. As music was not a career path she could pursue, she chose chemistry and was later accepted to and graduated from Emory University, School of Medicine. Since 1999, Lin has worked in the Charles B. Wang Community Health Center, a nonprofit clinic serving New York City's Chinatown area. There, she founded the first asthma workshop and screening program to systematically track children with respiratory disease in lower Manhattan. Her work later became the foundation for studying effects of 9/11 on children's health near ground zero, and the American Red Cross September 11 Recovery Grant "Live Healthy, Breath Easy" school-based pediatric asthma screening.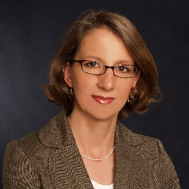 Dr. Rebecca Richards-Kortum is the Malcolm Gillis University Professor in the Department of Bioengineering at Rice University. Guided by the belief that all of the world's people deserve access to health innovation, Professor Richards-Kortum's research and teaching focus on developing low-cost, high-performance technology for low-resource settings. She is known for providing vulnerable populations in the developing world access to life-saving health technology, focusing on diseases and conditions that cause high morbidity and mortality, such as cervical and oral cancer, premature birth, and malaria. Her work in appropriate point-of-care screening technologies has earned her induction into the National Academy of Engineering, the National Academy of Sciences, the National Academy of Inventors, and the American Academy of Arts and Sciences. At Rice University, she founded the Beyond Traditional Borders (BTB) program in which undergraduate students from multiple backgrounds learn to think beyond geographic and disciplinary boundaries to solve challenges in global health. In 2012, Science magazine awarded BTB the Prize for Inquiry Based Instruction, which recognizes outstanding examples of inquiry-based and design-based engineering education modules. Dr. Richards-Kortum was also named as one of the World's 50 Greatest Leaders by Fortune magazine in early 2017.
---
About the Moderator
Dr. Binata Mukherjee has taught US Health Care Management at the Jones School of Business at Rice University since June 2014. Mukherjee has been working at Rice University since 2012, initially for Rice 360: Institute for Global Health Technologies, managing scale-up and commercialization initiatives of technologies for low-resource countries, and subsequently in translation of early stage inventions at the Houston Area Translational Research Consortium. Prior to joining Rice University, Mukherjee worked for 15 years in the pharmaceutical industry, most notably for the healthcare company Sanofi in various functions that include Business Development, International Marketing, Medical and Regulatory Affairs, and Training. At Sanofi, she managed blockbusters like Plavix, Clexane, Aprovel across different countries in Asia.
Mukherjee worked as an internist in Mumbai, India before foraying into the business world. She is passionate about medical education, improving safety in care delivery and innovation. Mukherjee earned her medical degree from the University of Calcutta, India. She received her MBA from the Booth School of Business and her Certificate in Health Policy & Administration from the School of Social Service Administration at the University of Chicago.
---
Related Links
HHMI News: Huda Zoghbi, 2017 Breakthrough Prize in Life Sciences
Baylor College of Medicine: Huda Zoghbi: A lab of her own
The Houston Chronicle: Houston geneticist snags $3 million prize for brain disorder work
'The world will suffer': Prize-winning researcher worries about limits on immigrants like her
Discover Magazine: A Dream Not Deferred
The Houston Chronicle: Innovation, challenge ahead for medicine
---
About the Women's Leadership Series
The Women's Leadership Series (WLS) celebrates influential, diverse women making a substantive impact in both the business and culture arenas, locally and globally.
Previous programs:
Former UK First Lady Leads Dialogue on Women's Education
Social Innovator Shares Her Story and Passion for Creating a More Secure Future
Women's Leadership Panel Addresses Female Representation in the C-Suite
Former Secretary of Labor Credits "Strong Families, Education, and Hard Work" For Success
Local Leaders Share Personal and Professional Successes at Inaugural Women's Leadership Program
The Women's Leadership Steering committee is chaired by Mandy Kao and Y. Ping Sun. Members include Nancy C. Allen, Ming Chen Burdette, Dr. Anne Chao, Kathy Goossen, Michelle Herrera, Kay Ikawa, Shirley Kwan, Sultana Mangalji, Rosine Matthews, and Vani Rao.
Title Sponsor

Presenting Sponsors

Program Sponsors
Nancy C. Allen
Amegy Bank of Texas
Dr. Alice Brams and Diana Sun
Anne and Albert Chao
Eagle Global Advisors
East West Bank
Nancy Pollock Guinee
Dr. Michelle Herrera
Brigitte and Bashar Kalai
Mandy and William Kao
Y. Ping Sun and David Leebron
Wells Fargo Bank
Additional Support
Nancy Almadovar
Shaobo Du
Betty Gee and Tammy Su
Sippi Khurana
Gina Li
Cyvia G. Wolff
Priscilla Zhu
Event Details
12 - 1:30 p.m.
1370 Southmore Blvd Houston, TX 77004 713.496.9901
Buy Tickets
$75 Members; $100 Nonmembers.

Add to Calendar
20170928T170000
20170928T183000
UTC
Asia Society: Bank of America Women's Leadership Series
1370 Southmore Blvd Houston, TX 77004 713.496.9901
---