Australian Short Film Today 2018
VIEW EVENT DETAILS
Asia Society Texas Center welcomes back the Australian Short Film Today festival for their second year in Houston. This year will feature nine short films by Australian filmmakers, an eclectic collection of dark comedies, animations, and dramatic films.
---
Schedule
7:00 p.m. | Film Screenings
8:30 p.m. | Q&A with Australian Short Film Today Director Chris Beale
---
About the Films
An Exercise in Discipline: Peel
Director: Jane Campion | Comedy, 9 minutes
A boy is disciplined for throwing orange peels out of a car window.
---
La Licorne/The Unicorn
Director: Chloé Boreham | Drama, 11 minutes
A young couple is about to make love when a phone call throws their night into disarray.
---
Adele
Director: Mirene Igwabi | Drama, 15 minutes
A 14-year-old African schoolgirl living in Australia is trapped in an arranged marriage.
---
Hiccup
Director: Gerald Lepkowski | Dark Comedy, 3 minutes
Sometimes small annoyances can be deadly.
---
Kill Off
Director: Genevieve Clay-smith | Comedy/Drama, 15 minutes
A girl with an intellectual disability forms an unlikely friendship with a Sudanese refugee through their shared interest in rap music.
---
The Eleven O'Clock
Director: Derin Seale | Comedy, 13 minutes
A psychiatrist's patient thinks that he is the psychiatrist.
---
Lost Property Office
Director: Daniel Agdad | Animation, 10 minutes
Ed, the custodian, seems as lost as the property he is looking after.
---
Welcome Home Allen
Director: Andrew Kavanagh | Drama, 11 minutes
A group of Viking warriors returns to a world that may no longer recognize them.
---
Library of Love
Directors: Khrob Edmonds and Miranda Edmonds | Musical Romantic Comedy, 12 minutes
A hopeless romantic spends her days as a librarian reading too many romance novels.
---
Press Coverage
---
About Australian Short Film Today
Australian Short Film Today showcases the talents of Australian short film makers. It has shown the early work of several Australian directors of short film who have gone on to become feature film makers for the international audience. They include Robert Luketic (Legally Blonde, 21, The Ugly Truth, and Killers), Gregor Jordan (Buffalo Soldiers, Ned Kelly), Emma Kate Croghan (Love and Other Catastrophes), Christina Andreef (Soft Fruit), Peter Duncan (Children of the Revolution), Andrew Lancaster (Accidents Happen), and Academy Award-winning animator Adam Elliot (Harvie Krumpet).
---
Performing Arts programs at Asia Society Texas Center are presented by Mickey Rosenau and Ellen Gritz. Major support comes from Nancy C. Allen and Mary Lawrence Porter, as well as The Brown Foundation, Inc., Houston Endowment, and the City of Houston through Houston Arts Alliance. Generous funding also provided by AARP, Asia Chemical, The Clayton Fund, Miller Theatre Advisory Board, New England Foundation for the Arts, Schlumberger, Wortham Foundation, Inc., Texas Commission on the Arts, and National Endowment for the Arts. Additional funding is provided through contributions from the Friends of Asia Society, a dedicated group of individuals and organizations committed to bringing exceptional programming and exhibitions to Asia Society Texas Center. This program is presented in partnership with Australian Short Films Today.
Program Sponsors


Presenting Partner

Promotional Partner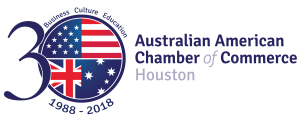 Event Details
7 - 9 p.m.
1370 Southmore Boulevard
Houston, Texas 77004
713.496.9901
Buy Tickets
$5 Members, $10 Nonmembers

Add to Calendar
20181130T010000
20181130T030000
UTC
Asia Society: Australian Short Film Today 2018
1370 Southmore Boulevard Houston, Texas 77004 713.496.9901
---