Asia Society Texas Center: Building Bridges of Understanding
VIEW EVENT DETAILS
Please join us for a sneak peek screening of Texas Foundation for the Arts' new 30-minute documentary titled "Asia Society Texas Center."
"Asia Society Texas Center," the third episode of Texas Foundation for the Arts' Telly Award-winning series Houston Arts Television, produced in collaboration with HoustonPBS, explores how famed Japanese architect Yoshio Taniguchi's landmark building came to fruition in Houston's Museum District. The filmmakers take a look at the history of the organization, the design and construction of the building, the grand opening festivities, and the many exhibitions and programs presented in the 273-seat theater, art exhibition space, and conference facilities.
The feature will premiere on HoustonPBS channel 8 on Thursday, March 21 at 7:30 pm with a repeat showing on Sunday, March 24 at 3:00 pm.
Schedule
Asia Society Members Reception: 5:45 pm
Screening: 6:30 pm
Special thanks to Mrs. Lucie Wray Todd for her generous underwriting of the preview reception.
Video: Official Trailer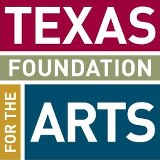 Event Details
1370 Southmore Blvd. Houston, TX 77004 713.496.9901
Buy Tickets
Free with reservation (limited space available). Click the 'Buy Tickets' button to request a reservation via email or contact Sarah Hua or Jahan Jafarpour at 713.496.9901.

Add to Calendar
20130319T233000
20130319T233000
UTC
Asia Society: Asia Society Texas Center: Building Bridges of Understanding
1370 Southmore Blvd. Houston, TX 77004 713.496.9901
---