Asia Society Presents! "River of Light," An Original HGOco Opera
VIEW EVENT DETAILS
Presenting Sponsor: Bank of America
Having moved from India, Meera loves her new husband, her high-powered job, and the Houston lifestyle—until the birth of her daughter makes her long to recreate authentic Diwali traditions at home.
Music by Jack Perla. Libretto by Chitra Banerjee Divakaruni.
Additional Performance
In collaboration with Houston Grand Opera. This presentation of River of Light is part of HGOco's East + West series, which celebrates Houston as a crossroads for Eastern and Western cultures. Performing arts programs at Asia Society Texas Center are made possible by support from Bank of America. Additional support provided by Asia Society contributors and members. Asia Society Texas Center is funded in part by a grant from the City of Houston through Houston Arts Alliance.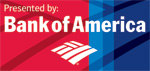 Event Details
1370 Southmore Blvd. Houston, TX 77004 713.496.9901
$13 Members, $15 Nonmembers. Online ticketing for the Saturday performance is no longer available. For more information, please call Houston Grand Opera at 713.228.6737.
20140329T193000 20140329T193000 America/New_York Asia Society: Asia Society Presents! "River of Light," An Original HGOco Opera

For event details visit https://asiasociety.org/texas/events/asia-society-presents-river-light-original-hgoco-opera 1370 Southmore Blvd. Houston, TX 77004 713.496.9901
Bought tickets? Tell your friends on Facebook!
Join the Facebook Event »