Asia Society Presents! Malta Kano, TX
VIEW EVENT DETAILS
A World Premiere Dance-Film Performance
Malta Kano, TX explores the domains of film and live dance through a unique world premiere by one of the country's leading contemporary ballet companies, Dominic Walsh Dance Theater. The program will include a screening of the dance film Malta Kano, TX and a dance performance which will be recorded live.
Co-created by Dominic Walsh and artistic collaborator Frederique de Montblanc, Malta Kano, TX blends eastern and western influences, combined with a unique soundscape by Loup Mormont. "While creating new pieces during my choreographic career I have often thought, 'This would be a wonderful moment for film,'" says Dominic Walsh. "I shape scenes cinematically as I put together a narrative work, and have wondered before if details get lost on the stage."
The creative venture is a thematic nod to Haruki Murakami's equally inventive novel The Wind-up Bird Chronicle. The premiere highlights the elegant architecture of Asia Society Texas Center, which serves as a backdrop for the film.
Program Details
The evening is divided into two parts. First, audiences will watch a semi-complete premiere film screening of Malta Kano, TX. Next follows a dance performance by the film's lead dancers, Domenico Luciano and Hana Sakai, which will be recorded live in the theater.
Audiences should note that cameras will be present in the theater and their likeness may be recorded from a distance during the final portion of the evening.
Post-Program Reception
Ticketed guests are welcome to join the artists and producers at an informal reception immediately following the program. Reception generously underwritten by Mrs. Dee Kreft, and Michael and Gayle Collins.
About Dominic Walsh Dance Theater
Since 2002, Dominic Walsh Dance Theater (DWDT) has racked up accolades and honors, including being named "Best Dance Company" in 2011 by the Houston Press. DWDT has built a stellar reputation for taking the techniques and skills of classical ballet into more inventive territory. With its unique mix of innovation and collaboration, DWDT is one of this country's leading contemporary ballet companies. For more information visit dwdt.org.
Presenting Sponsor: Bank of America. Presented in partnership with Dominic Walsh Dance Theater. Performing arts programs at Asia Society Texas Center are made possible by support from Bank of America. Additional support provided by Asia Society contributors and members. Asia Society Texas Center is funded in part by a grant from the City of Houston through Houston Arts Alliance.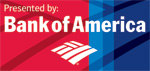 Event Details
1370 Southmore Blvd. Houston, TX 77004 713.496.9901
Buy Tickets
$15 Members, $25 Nonmembers. All sales final.
Bought tickets? Tell your friends on Facebook!
Join the Facebook Event »