Asia Society Presents! Bound, An Original HGOco Opera
VIEW EVENT DETAILS
Presenting Sponsor: Bank of America
Bound tells the story of Diane, a Vietnamese high school truant, who struggles with conflicting aspects of her life that bind the past to the present. Haunted by her mother's memories of war, she navigates between forgetting and remembering, and desire and duty.
Music by Huang Ruo. Libretto by Bao-Long Chu.
Additional Performance
Special Jade Stone Café Hours
The Jade Stone Café at Asia Society will reopen for dinner from 6:00 until 7:15 pm.
Related Link
Houston Chronicle: Family is at the Heart of 'Bound'
In collaboration with Houston Grand Opera. This presentation of Bound is part of HGOco's East + West series, which celebrates Houston as a crossroads for Eastern and Western cultures. Performing arts programs at Asia Society Texas Center are made possible by support from Bank of America. Additional support provided by Asia Society contributors and members. Asia Society Texas Center is funded in part by a grant from the City of Houston through Houston Arts Alliance.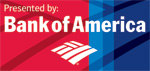 Event Details
1370 Southmore Blvd. Houston, TX 77004 713.496.9901
Buy Tickets
$13 Members, $15 Nonmembers. Click the 'Buy Tickets' button below to purchase at HGO.org or call 713.228.OPERA (6737).
20140215T193000 20140215T193000 America/New_York Asia Society: Asia Society Presents! Bound, An Original HGOco Opera

For event details visit https://asiasociety.org/texas/events/asia-society-presents-bound-original-hgoco-opera 1370 Southmore Blvd. Houston, TX 77004 713.496.9901
Bought tickets? Tell your friends on Facebook!
Join the Facebook Event »