Artist Talk by Bidou Yamaguchi
VIEW EVENT DETAILS
With Dr. Kendall Brown, University Art Museum at California State University, Long Beach
Please note that this program has already taken place. To watch highlights from the artist talk, please see our blog.
In his presentation with Dr. Kendall Brown, contemporary artist Bidou Yamaguchi offers an inside look at how he applies the forms, techniques, and transformative spirit of Noh masks to iconic European portraits and Kabuki actor prints by Sharaku.
Attendees enjoy free admission the day of the program to the Louisa Stude Sarofim Gallery, featuring Traditions Transfigured: The Noh Masks of Bidou Yamaguchi. The exhibition runs from October 25, 2014 through Febuary 15, 2015, and is open Tuesday-Sunday, 11:00 am–6:00 pm.
About Bidou Yamaguchi
Bidou Yamaguchi (b. 1970, Fukuoka, Japan) has been a Noh mask creator affiliated with the Hōshō School of Noh in Tokyo since 1998. His "reproduction" masks are in collections including Nihon University, Tokyo, the Minneapolis Institute of Arts, and the Target Corporation. He has shown his work at venues including the Minneapolis Institute of Arts, Portland Art Museum, and Carleton College, and has lectured widely in the United States and Europe. His Sharaku masks were featured in the Edo Pop exhibition. Traditions Transfigured is the first exhibition to display the breadth of his work.
About Dr. Kendall Brown
Kendall H. Brown, professor of Asian Art History at CSU Long Beach, has curated exhibitions including Japan Deco (Art Services International, current); Taishō Chic: Japanese Modernity, Nostalgia and Deco (Honolulu Academy of Art, 2004); with Matthew Welch, A Japanese Legacy: Four Generations of Yoshida Family Artists (Minneapolis Institute of Arts, 2004); and, with Hollis Goodall, Shin Hanga: New Prints in Modern Japan (Los Angeles County Museum of Art, 1998).
Related Program
Members Brunch with Bidou Yamaguchi, 10/25
Traditions Transfigured: The Noh Masks of Bidou Yamaguchi was organized by the University Art Museum at California State University Long Beach in conjunction with Dr. Kendall H. Brown. Major support has been provided by the McLeod Family Foundation and a grant from Instructional Related Activities at CSULB.
This exhibition was made possible through major support from Mary Lawrence Porter, the City of Houston through Houston Arts Alliance, Nancy C. Allen, Nancy and Robert J. Carney, and The Clayton Fund. Lead funding also provided by Chinhui Juhn and Eddie Allen, Anne and Albert Chao, The Favrot Fund, Kathy and Glen Gondo, Vivian L. Smith Foundation, and Dorothy Carsey Sumner. Additional support given by Nanako and Dale Tingleaf, and The Japan Foundation. Funding is also provided through contributions by Friends of Exhibitions at Asia Society Texas Center.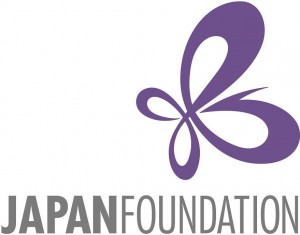 Event Details
1370 Southmore Blvd Houston, TX 77004 713.496.9901
Buy Tickets
Free for Members, $5 Nonmembers. All sales final.
20141025T150000 20141025T150000 America/Chicago Asia Society: Artist Talk by Bidou Yamaguchi In his presentation with Dr. Kendall Brown, contemporary artist Bidou Yamaguchi offers an inside look at his artwork.

For event details visit https://asiasociety.org/texas/events/artist-talk-bidou-yamaguchi 1370 Southmore Blvd Houston, TX 77004 713.496.9901
---