Cultural Bridges with AARP
Through a partnership with AARP, Asia Society provides multiple entry points for communities to learn more about Asian cultures, traditions, and talents. Asia Society's holistic programming both educates and entertains by creating thought-provoking experiences of the highest quality from a variety of countries, cultures, points of view, and art forms. Through presenting content that is relevant to our community and the context of current events, Asia Society's goal is for audiences to leave our programming with their curiosity piqued, inspiring ongoing reflection and investigation of not only diverse cultures, but also our shared humanity. In our increasingly globalized society, having access to diverse communities and perspectives has never been more important.
Asia Society at Home
Learn More
Asia Society Texas Center will host six (6) virtual educational events taking place between May 2021 and November 2021, available to AARP members and others (as space is available). The virtual events listed connect to AARP's local priorities of health and cultural understanding. Below are the classes that are offered, and are open to Asia Society Texas Center audiences as well as AARP members.
---
May | Virtual Tour: Shahidul Alam: Truth to Power
Thursday, May 20, 2021
10 a.m. Central
Take a docent-guided virtual tour of the Asia Society Texas Center's exhibition Shahidul Alam: Truth to Power. This pioneering exhibition aims to provide visitors with a nuanced view of Bangladesh and South Asia, to explore systems of personal and collective agency, and to underscore the importance of self-representation, empowerment, and truth as embodied in Alam's life and work.
---
July | Let's Make Mandalas
Tuesday, July 27, 2021
2 p.m. Central
Learn about the history and cultural context of mandalas, view Tibetan Buddhist monks creating a sand mandala, and create your own mandala drawing. Beginner-friendly — no drawing experience is necessary. Learn more »
---
July | Explore Korean Culture
Thursday, July 29, 2021
4 p.m. Central
Participate in an introduction to Korean culture through practicing simple greetings, basic Korean phrases, and learning about cultural norms. Leave with a Korean recipe and craft to try at home! Learn more »
---
September | Mid-Autumn Festival Cooking Class
Thursday, September 16, 2021
5 p.m. Central
In this hands-on workshop, learn about the Chinese Mid-Autumn Festival by learning about traditional foods through live demonstrations and take-home recipes. Learn more »
---
November | Japanese Papercutting and Modern Art
Tuesday, November 16, 2021
12 p.m. Central
Enjoy an interactive presentation of artist Kana Harada's work and the history of papercutting in Japan, then use your own paper and scissors to participate in a beginner-friendly activity. Learn more »
---
December | Visit Houston's Asiatown
Wednesday, December 1, 2021
4 p.m. Central
Experience Houston's Asiatown through contemporary and historic photos and stories. Attendees will have space to ask questions and discuss their shared experiences, enabling participants to gain a better understanding of our interconnected world. Learn more »
---
Education and Outreach programs at Asia Society Texas Center are presented by Wells Fargo. Generous funding also provided by​ Margie and Joe Blommaert, Cathay Bank Foundation, Chevron, the George and Mary Josephine Hamman Foundation, and H-E-B. Additional support is provided by Friends of Asia Society Texas Center, a dedicated group of individuals and organizations committed to bringing the best in exhibitions and public programming to Houston. The Cultural Bridges series at Asia Society is presented by AARP.
Cultural Bridges Presenting Sponsor
Presenting Sponsor
Additional Support
---
About Asia Society at Home
We are dedicated to continuing our mission of building cross-cultural understanding and uplifting human connectivity. Using digital tools, we bring you content for all ages and conversations that matter, in order to spark curiosity about Asia and to foster empathy.
---
About Asia Society Texas Center
With 13 locations throughout the world, Asia Society is the leading educational organization promoting mutual understanding and strengthening partnerships among the peoples, leaders, and institutions of Asia and West. Asia Society Texas Center executes the global mission with a local focus, enriching and engaging the vast diversity of Houston through innovative, relevant programs in arts and culture, business and policy, education, and community outreach.
---
More from Asia Society
In-person
01 Jul 2022
2 - 6 p.m.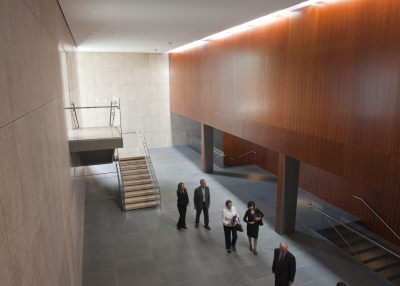 02 Jul 2022
10 - 11 a.m.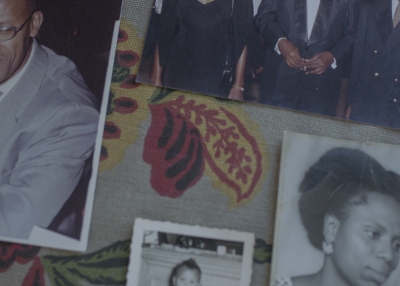 In-person
02 Jul 2022
11 a.m. - 12 p.m.
Connect with Us!
Asia Society At Home
Celebrate Houston's vibrant and diverse Asian and Asian American communities through Asia Society Texas' project highlighting concentrated areas of AAPI-owned businesses as well as the city's rich history and offerings.

Produced in partnership with the University of St. Thomas MAX Studios and Yetter Coleman LLP, Asia Society Texas' video series 'Houston's Asian American Journeys' illuminates the voices of Asian Americans and Houston's rich diversity.

Join us for virtual field trips, online classes for adults, and at-home adventures and resources for students!

Revisit highlights from the very best of our in-person programs — in bite-size form.

Explore insights and conversations that contextualize information around the COVID-19 pandemic.

Join us for broad-ranging webcast conversations with speakers and artists to inform, educate, and uplift.

Stay entertained indoors with the Asia Society Texas Center team's favorite books, shows, games, podcasts, and more!

Enjoy a closer look at the art and architecture of Asia Society Texas Center.

Dive into a curated variety of videos, articles, webcasts, and more from around the web.