Museums in the Making
VIEW EVENT DETAILS
A Conversation with Suhanya Raffel, Museum Director M+
Hong Kong's West Kowloon Cultural District is evolving into one of the world's largest cultural projects and with the Museum M+ still in the build, Suhanya Raffel, Museum Director, M+, will give an insight into how to curate nomadically, how to build collections, and how to take part in one of the most dynamic cultural landscapes.
In conversation with Thomas Kellein, art historian, art consultant, and former Director of Kunsthalle Basel as well as Kunsthalle Bielefeld, Suhanya Raffel will talk about what it takes to direct a museum in the 21st century, what has recently changed for the visual arts and visual culture in general, and how they each see the international art scene developing – on a local as well as global scale.
Program
17:30 Doors open
18:00 Welcome by Uli Sigg, Board Member of Asia Society Switzerland, followed by the keynote by Suhanya Raffel
18:20 In Conversation: Suhanya Raffel & Thomas Kellein
19:00 Q&A
19:30 Drinks and snacks
20:00 End
---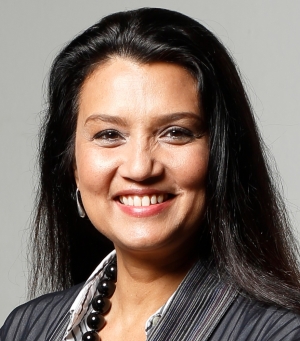 Suhanya Raffel, Museum Director of M+, was appointed Executive Director of the museum in November 2016. Her curatorial career began in 1984 and she has over 30 years of experience as a museum curator and leader. Prior to joining M+, Ms. Raffel was was Deputy Director and Director of Collections at the Art Gallery of New South Wales, Sydney, Australia and Acting Director of the Queensland Art Gallery & Gallery of Modern Art, Brisbane, Australia. She is a Trustee of the Geoffrey Bawa Trust and the Lunuganga Trust, Sri Lanka and a member of the board of the International Committee for Museums and Collections of Modern Art (CIMAM), Barcelona, Spain
About M+:A cornerstone of the ambitious West Kowloon Cultural District Project, M+ is scheduled for completion in 2020. As Hong Kong's new museum for visual culture, it will encompass twentieth- and twenty-first century art, design, architecture, and moving image from Hong Kong, Asia, and beyond. The museum aims to document the past, inform the present, and contribute to the future of visual culture within an evermore interconnected global landscape.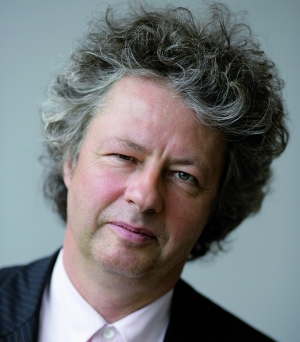 Thomas Kellein is Director of Bergos Berenberg Art Consult in Zurich, Art Historian and Curator of a major «Written Art Collection» focusing on calligraphy and contemporary art in Europe, the US, the Far East and the Arab countries including North Africa and Iran. After graduating with a PhD in art history, Mr. Kellein held many curatorial and directorial positions, among them Director of the Kunsthalle Basel, Director of the Kunsthalle Bielefeld, Founder of Garten-Landschaft Ostwestfalen-Lippe. He was Professor of Art History at the University of Freiburg and Jury Member for Hasselblad Prize, Gothenburg; Benesse Prize, Venice; Wolfgang Hahn Preis, Cologne; Kunstpreis Böttcherstrasse, Bremen.
Event Details
6 - 8 p.m.
schwarzescafé I Löwenbräukunst
Limmatstrasse 270
1st Floor
8005 Zürich
(Map)
Buy Tickets

Add to Calendar
20190503T160000
20190503T180000
UTC
Asia Society: Museums in the Making
schwarzescafé I Löwenbräukunst Limmatstrasse 270 1st Floor 8005 Zürich (Map)
---