The Year of Living Dangerously: Key Challenges for Asia, the U.S. and Global Order in 2017
VIEW EVENT DETAILS
Asia Society Southern California and the Pacific Council on International Policy are delighted to host a luncheon program with the Honorable Kevin Rudd, President of the Asia Society Policy Institute and former Prime Minister of Australia. As we start the year with a new American president and growing international skepticism of globalization, Mr. Rudd will offer his insights about the key challenges facing Asia, the U.S. and a shifting global order in 2017. He speaks Chinese fluently, has a distinguished record as a diplomat and government leader, as well as expertise in fields ranging from security and economic affairs to climate change. Mr. Rudd will draw on all these fields to give his outlook for a year which could prove pivotal for America's global leadership, China's role in Asia and beyond, and the fate of the post-World War II global order. Mickey Kantor, former U.S. Secretary of Commerce and U.S. Trade Representative, will moderate a conversation with the Honorable Kevin Rudd at our luncheon program.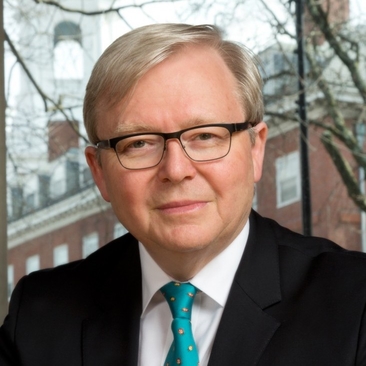 Mr. Rudd joined the Asia Society Policy Institute as its inaugural President in January 2015. ASPI is a "think-do tank" dedicated to using second-track diplomacy to assist governments and businesses in resolving policy challenges within Asia, and between Asia and the West. He served as Australia's 26th Prime Minister (2007–2010, 2013) and as Foreign Minister (2010–2012). He helped found the G20 to devise a coordinated response to the Global Financial Crisis and was a driving force in expanding the East Asia Summit to include the U.S. and Russia in 2010. On climate change, Mr. Rudd ratified the Kyoto Protocol in 2007, represented Australia at the 2009 Copenhagen Climate Change Summit, and was appointed to the UN Secretary-General's High Level Panel on Global Sustainability, where co-authored the report Resilient People, Resilient Planet. He served as Chair of the Independent Commission on Multilateralism, a two-year review of the UN system. As a Senior Fellow at the Harvard Kennedy School, he wrote a major policy paper U.S.-China 21: The Future of U.S.-China Relations Under Xi Jinping. Mr. Rudd is a Distinguished Fellow at Chatham House in London, a Distinguished Statesman with the Center for Strategic and International Studies in Washington, a Distinguished Fellow at the Paulson Institute in Chicago, a member of the Comprehensive Nuclear Test-Ban Treaty Organization's Group of Eminent Persons, and a Visiting Professor at Tsinghua University in Beijing.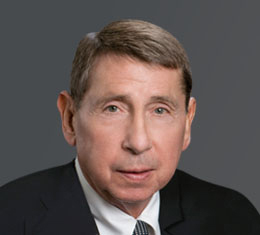 Mr. Kantor concentrates his practice on corporate and financial international transactions. He has extensive experience in market access issues, as well as the expansion of client activities in foreign markets through trade, direct investment, joint ventures, and strategic business alliances. Prior to joining Mayer Brown, Mickey was the United States Secretary of Commerce (1996-1997) and the United States Trade Representative (1993-1996). He has been called "arguably the finest trade negotiator in the world" (Chambers Global 2006) and is said to be "blessed with fantastic political insights and connections" (Chambers USA 2007). He was recently recognized in The International Who's Who of Business Lawyers - Trade & Customs 2009. Among the many awards and honors he has received are the following: the Civic Medal of Honor by the Los Angeles Area Chamber of Commerce, the Order of the Southern Cross Award by The Government of Brazil, 2001, the William O. Douglas Award by the Constitutional Rights Foundation, the Thomas Jefferson Distinguished Public Service Medal from the Center for the Study of the Presidency, the Albert Schweitzer Leadership Award from the Hugh O'Brien Youth Foundation, and Elihu Root Distinguished Lecturer, Council on Foreign Relations.

 
---
EVENT DETAILS 
Friday, February 10, 2017
UCLA Luskin Conference Center
425 Westwood Plaza
Los Angeles, CA 90095

12:00 pm – 12:30 pm Registration
12:30 pm – 2:00 pm Lunch and Program 
Parking
Self-parking is available in structure 8, on Level 4 (roof). The lot is at 555 Westwood Plaza, Los Angeles 90095. All-day parking is $12. Walk down one level and across pedestrian walkway toward Luskin Conference Center. Enter through Luskin Conference Center doors on right side.
---
Event Partner

Event Details
12 - 2 p.m.

UCLA Luskin Conference Center 425 Westwood Plaza Los Angeles, CA 90095