Meet the Author: WEALTH AND POWER
VIEW EVENT DETAILS
With Orville Schell, Geoffrey Cowan and Clayton Dube
SOLD OUT EVENT!
About WEALTH & POWER
Through a series of absorbing portraits of iconic modern Chinese leaders and thinkers, two of today's foremost specialists on China provide a panoramic narrative of the nation's ascent from imperial doormat to global economic powerhouse in WEALTH AND POWER: China's Long March to the Twenty-First Century (Random House; On Sale: 7/16/13).
The basic facts of China's rise to preeminence over the past three decades are well documented, but how did this erstwhile sleeping giant finally manage to arrive at its current phase of dynamic growth? How, after such a long and painful period of dynastic decline, intellectual upheaval and revolution, foreign occupation and civil war, did a country once derided as the "sick man of Asia" manage to break out of its old pattern of repeatedly failed reform efforts to burst forth onto the world stage with such an impressive run of hyperdevelopment and wealth creation?
By unwrapping the intellectual antecedents of today's resurgent China, Orville Schell and John Delury supply much-needed insight into the country's tortured progression from nineteenth-century decline to twenty-first-century boom. By looking backward into the past to understand forces at work for hundreds of years, they help us understand China today and the future that this singular country is helping shape for all of us. Click here to enjoy an excerpt from the book. 
---
AUTHOR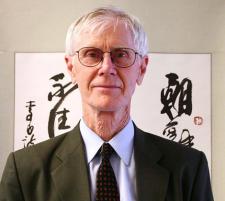 Orville Schell, author of more than a dozen books, studied Chinese history at Harvard and Berkeley and has written for many publications, including The Atlantic, The New Yorker, Time, Foreign Affairs,TheNew York Review of Books, Harper's, and The New York Times. Formerly the dean of the Graduate School of Journalism at the University of California at Berkeley, he is currently the Arthur Ross Director of the Asia Society's Center on U.S.-China Relations in New York City. Click here for full bio. 
 
DISSCUSSANTS
Geoffrey Cowan. Throughout his career, Geoffrey Cowan has been an important force in education, communication, and public policy. He is a noted scholar and academic administrator, lawyer, government official, best-selling author, distinguished professor, playwright, and Emmy Award-winning producer.

In 2010, Cowan was appointed to serve as the first president of The Annenberg Foundation Trust at Sunnylands.. In that role, he carries on the Annenbergs's legacy, creating a world-class venue for important retreats for top government officials and leaders in the fields of law, education, philanthropy, the arts, culture, science, and medicine. From 1996 to 2007, Cowan served as dean of the University of Southern California's Annenberg School for Communication & Journalism. In 2007, he was named the inaugural holder of the Annenberg Family Chair in Communication Leadership and director of USC Annenberg's Center on Communication Leadership and Policy. He holds a joint appointment in the USC Gould School of Law and teaches courses in communication and journalism. 
Clayton Dube (杜克雷) has headed the USC U.S.-China Institute since it was established by USC President C.L. Nikias in 2006 to focus on the multidimensional U.S.-China relationship. USCI enhances understanding of complex and evolving U.S.-China ties through cutting-edge social science research, innovative graduate and undergraduate training, extensive and influential public events, and professional development efforts.
Dube came to USC after serving as the assistant director of UCLA's Asia Institute. During his tenure there, he managed the U.S. Department of Education designated East Asian Studies National Resource Center. He also headed the Asian studies teacher training program and oversaw a variety of instructional, research, and outreach initiatives. Among the projects he directed there were two student-driven web publications, AsiaMedia and Asia Pacific Arts, each of which had more than one million readers annually. At USC he created another successful publication, US-China Today (uschina.usc.edu), and relaunched Asia Pacific Arts (asiapacificarts.usc.edu). Dube's won teaching awards at three universities.
---
EVENT DETAILS
August 1, 2013
4:00PM- 5:30PM
University of Southern California
Annenberg School of Communications and Journalism
Annenberg Auditorium
Driving Directions to Campus
For maps and directions to campus, visit the University Park Campus Map & Driving Directions page   
Suggested Parking
Parking Structure D (PSD)
Enter at the Jefferson Boulevard Entrance at Royal Street (Entrance 4).
Parking Structure X (PSX)
Enter at the Figueroa Street Entrance at 35th Street (Entrance 3)
Vermont Street Parking Plaza (PSA)
Enter at the Vermont Avenue Entrance at 36th Place (#6)
Parking on campus is $10
For Campus map please click here.
---
RSVP
No Cost Event. 
Reservations must be made in advance. 
SOLD OUT!
Have a question? Please contact Katherine Estrada at Kestrada@asiasociety.org
Event Partners


---
Event Details
4 - 5:30 p.m.

University of Southern California Annenberg School of Communications and Journalism Annenberg Auditorium
Buy Tickets
20130801T160000 20130801T173000 America/New_York Asia Society: Meet the Author: WEALTH AND POWER

For event details visit https://asiasociety.org/southern-california/events/meet-author-wealth-and-power University of Southern California Annenberg School of Communications and Journalism Annenberg Auditorium