Asia Society Southern California's 2013 Annual Dinner
VIEW EVENT DETAILS
Registration Now Open!
Asia Society Southern California's 2013 Annual Gala Dinner
February 19, 2013
HONOREES  
2013 Visionary of the Year Yao Ming and Yao Family Wines
2013 Asian American Leader of the Year John Chiang, California State Controller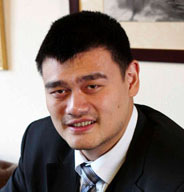 YAO MING is a legendary basketball figure, is an eight-time All Star center with the NBA's Houston Rockets and played on three PRC Olympic basketball teams. He is a veritable Ambassador of the sport on behalf of China.  In 2011, Yao became the founder and proprietor of Yao Family Wines, which brings to China and the world the finest Cab from Napa Valley.  He is also a giant in the philanthropic world not only through his Foundation but also through partnering with the Special Olympics and WildAid in its quest to prevent the eradication of sharks and African elephants.  He will be the recipient of the Asia Society's "Visionary of the Year" award on February 19, 2012.
JOHN CHIANG. John Chiang was first elected in November 2006 to serve as Controller of the State of California, the ninth-largest economy in the world.  He was elected to serve a second term in November 2010.
Since taking office in January 2007, Controller Chiang took immediate action to make the State's finances more transparent and accountable to the public and to weed out waste, fraud and abuse of public funds.  The Controller's aggressive audits have identified more than $3.5 billion in taxpayer dollars that were denied, overpaid, subject to collection, or resulted in revenues, savings and cost avoidance. Click here for full bio. 
---
SPECIAL GUESTS 
with special introduction from Steve Nashof the Los Angeles Lakers
and Journalist Lisa Ling as the Gala Dinner Emcee
STEVE NASH was born in Johannesburg , South Africa. After two years in South Africa, Nash family immigrated to Canada. In 1996 he was drafted by the Phoenix Suns as the 15th pick overall. After playing behind Jason Kidd and Kevin Johnson in Phoenix, Steve was traded to the Dallas Mavericks after just two years. While in Dallas, Steve became an instrumental part in turning the tide for the Mavericks franchise. After six strong seasons in Dallas, Steve opted to re-sign with the Suns, bringing his career back to the Valley of the Sun. Steve earned two straight NBA MVP Awards, putting him in a class with other NBA greats. In 2012, Steve signed with the Los Angeles Lakers. Click here for full bio
LISA LING is currently an executive producer and host of Our America on OWN: the Oprah Winfrey Network. As the former field correspondent for The Oprah Winfrey Show, contributor to ABC News' Nightline and National Geographic's Explorer, Lisa Ling has reported from dozens of countries, covering stories about gang rape in the Congo, bride burning in India, the Lord's Resistance Army in Uganda, and the Mara Salvatrucha (MS-13) gang among other issues that are too often ignored. Click here for full bio. 
---
PERFORMANCE ART 
The evening also includes special performance art by Gregory Adamson.
Gregory Adamson is a Southern California artist who has gained regional, national and international acclaim for his mesmerizing, fast-paced performance art, where he paints famous icons to music upside down, creating huge masterpieces in just minutes. Click here for full bio.
---
LIVE AUCTION 
The evening will include a special live auction conducted by 

To view the fantastic selection of auction items CLICK HERE. 
Andrea Fiuczynski, President, Christie's Los Angeles. Andrea Fiuczynski, one of Christie's star auctioneers and formerly Director, European Furniture and Valuations based in Berlin, Germany, relocated to Los Angeles in 1997. As Senior Vice President and Director of Business Development, Ms. Fiuczynski was responsible for the cultivation of new business in the Western States and oversaw the new West Coast headquarters and sales operations. She was appointed President, Christie's Los Angeles in 2001, and in this capacity, continues to oversee the management of this office and cultivate new business. Ms. Fiuczynski is a leading member of Christie's elite team of international auctioneers, regularly taking sales in Hong Kong, London, New York, and, as a fluent German and French-speaker, for special collection sales in Germany, Austria, Belgium and Switzerland. Click here for full bio.
---
EVENT DETAILS:
February 19, 2013
6:00PM Reception
7:00PM Dinner
Millennium Biltmore Hotel
Crystal Ballroom
506 South Grand Avenue
Los Angeles, Ca 90071
Attire: Business/Cocktail
REGISTRATION:
$400 Asia Society Member
$500 General Registration
---
Sponsorship and Ad Purchase Opportunities:
To view sponsorship opportunities, register as a sponsor
or purchase ad space please CLICK HERE
For more information please contact Katherine Estrada at kestrada@asiasociety.org
---
Platinum Sponsors:

VIP Reception Sponsor: 

Gold Sponsor: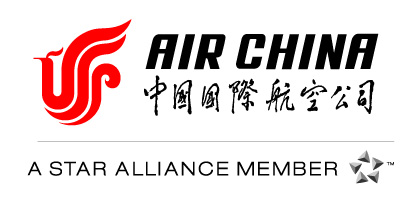 Silver Sponsors:
Bronze Sponsors:
Ambassador Frank and Kathy Baxter       
              
                        
    Brian and Laurey Treiger          
Event Details
6 - 9 p.m.

Millennium Biltmore Hotel 506 South Grand Avenue Los Angeles, Ca 90071
Buy Tickets
20130219T180000 20130219T210000 America/New_York Asia Society: Asia Society Southern California's 2013 Annual Dinner

For event details visit https://asiasociety.org/southern-california/events/asia-society-southern-californias-2013-annual-dinner Millennium Biltmore Hotel 506 South Grand Avenue Los Angeles, Ca 90071