Community Events
These events are worth checking out!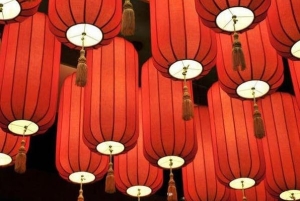 Mid-Autumn Festival at the Langham
September 23 at The Langham Huntington, Pasadena
Join The Langham Huntington, Pasadena for a spectacular Mid-Autumn Festival, the third event in their Heritage with Heart series! This night market-style dining celebration will include live music, a traditional Chinese dragon dance performance, children's lantern-making, and family-friendly interactive food stations like dim sum, noodles, tea, mooncakes and more, all served under a canopy of brightly-colored lanterns. Buy tickets here.
---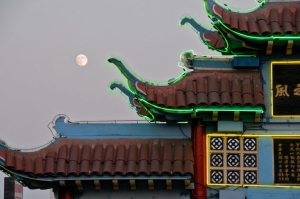 80th Annual Mid-Autumn Moon Festival
September 29 at Central Plaza, Chinatown
The annual Mid-Autumn Moon Festival celebrates the full harvest moon and is a time to give thanks for a bountiful harvest, and to celebrate and share the generous bounty with family. Celebrate with Los Angeles in Chinatown style! Traditional Chinese cultural demonstrations alongside hot local bands mark a celebration uniquely Angeleno and uniquely Chinatown. Come by for the annual Dessert Eating Competition, or to taste Mooncake samples from Chinatown's popular bakeries, or to take a peek at the full moon in her glory through scientific telescopes! For more information, click here.
---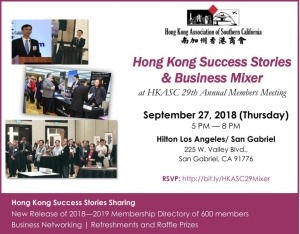 Hong Kong Success Stories & Business Mixer at the 29th HKASC Annual  Members Meeting
September 27 at Hilton Los Angeles/San Gabriel
The Hong Kong Association of Southern California invites Asia Society members to attend their Hong Kong Success Stories & Business Mixer. Every year, hundreds of HKASC members and guests including corporate executives, entrepreneurs and business professionals join the event for information sharing and networking in a multicultural evening.
5:30 PM Annual Members Meeting and Success Stories Sharing
6:45 PM Business Mixer
Asia Society members can receive a 50% discount ($10) on admission by entering the promotional code "AsiaSociety" at the RSVP link here.
---
China's Efforts to Build Its Soft Power 
September 6 at USC, Annenberg School for Communication and Journalism
The USC U.S.-China Institute presents a discussion with political scientist Stanley Rosen to evaulate whether or not China's soft power has grown in recent years. China has invested heavily in strengthening its cultural industries, its media industries, and in promoting study of the Chinese language and Chinese culture. Political scientist Stanley Rosen has long studied China's efforts, particularly in film. In this talk he'll examine what soft power is and how it works and discuss Chinese efforts to acquire more of it. Rosen will conclude with an evaluation of whether or not China's soft power has grown in recent years. For more information, click here.
---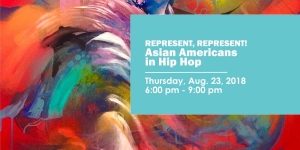 Asian Americans in Hip Hop: Music, Art, and Breaking Stereotypes
August 23 at the Chinese American Museum and Pico House 
Asia Society Southern California is pleased to invite our members and friends to Represent, represent! Asian Americans in Hip Hop. The Chinese American Museum presents a summer evening of music by DJ Phatrick, refreshments and speakers on Asian-American representation in the hip hop industry. CAM will have extended hours so guests can first tour the related exhibition, Don't Believe the Hype: LA Asian Americans in Hip Hop, from 5:00 p.m. - 6:00 p.m. The exhibition explores hip hop as an outlet of expression and resistance, which disrupts the passive "model minority" stereotype of Asian-Americans. RSVP here via Eventbrite. 
---
Reimagining Mobility for Los Angeles 
August 15
Join Japan House Los Angeles and the Petersen Museum in "Reimagining Mobility for Los Angeles", a remarkable evening of insight into the next stages of mobility. University of Tokyo Professor, Shunji Yamanaka and UCLA Studio Professor, Greg Lynn, will share their visions for Los Angeles with a member of the City of L.A.'s urban design team, linking technology, transportation, and urban development. 
---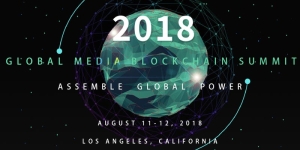 Global Media Blockchain Summit 
August 11 and 12 at UCLA, Korn Convocation Hall
If you want to learn about this cutting-edge technology - and you really should - the 2018 Global Media Blockchain Summit is the place to be. Leading entrepreneurs and experts from the U.S. and China, where the government is pushing industry to develop blockchain, will discuss the technology's applications in finance, entertainment, gaming, cybersecurity and other fields. With six keynotes, 70 speakers in all and a gala dinner, the Summit offers the change to network and learn about U.S. and Chinese innovations in this fast-growing technology. Asia Society Southern California members and friends are entitled to a 70% discount on tickets. On the registration page, click the "Enter Promotional Code" link and type in ZEROONE70. To register, please click here.  
---
Crazy Rich Singapore Week
August 9-11 at Dream Hollywood
In honor of the opening of Crazy Rich Asians, the Singapore Tourism Board and TAO Group have organized "Crazy Rich Singapore Week", a pop-up even highlighting Singapore's food from Michelin-starred chef Malcolm Lee of Candlenut, cocktails by Peter Chua and nightlife with DJ Wayne Liu and visual artist Jahan Loh. This is a paid event and open to the public. For more information, please click here. 
---
38th Annual Lotus Festival
July 14-15 
Check out this weekend's 38th Annual Lotus Festival, which will be held in Echo Park Lake. Two days of culturally immersive events and performances from across Asia. The festival is free and open to people of all ages.
---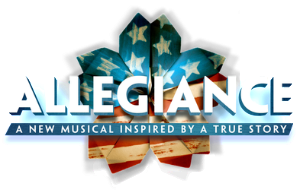 Allegiance: A New Musical Inspired by a True Story
Through April 1 at the Aratani Theater
Inspired by the true-life experience of George Takei, Allegiance follows one family's extraordinary journey of resilience, bravery and redemption. Save 15% today with code ASIASOCIETY. Valid for performances March 1-31, sections A, B, C, D, except Sundays.
---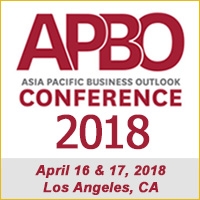 Asia/Pacific Business Outlook Conference
April 16-17 at the The L.A. Hotel
APBO is North America's premier event for business leaders who want to expand their trade and investment in the region. Organized by the USC Marshall School of Business and the U.S. Department of Commerce, APBO provides business leaders with the contacts and the latest, relevant and valuable information available.