Tion Kwa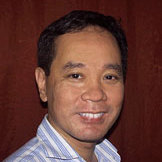 Tion Kwa was a 2008 Bernard Schwartz Fellow based at the Asia Society's Washington Center, focusing on trade issues between the U.S. and Asia and on regional security. He is assistant editor of The National, a news organization in the United Arab Emirates. During his fellowship, Mr. Kwa was an editorial writer and op-ed writer on foreign affairs, business, and economics at the Straits Times in Singapore.
Before joining the Straits Times in 2005, Mr. Kwa was based in Hong Kong as the editorial page editor and chief editorial writer of the weekly Far Eastern Economic Review. He was concurrently an editorial writer for the Wall Street Journal Asia. Prior to joining the Review, he was bureau chief of Knight-Ridder Financial News—later renamed Bridge News—in Kuala Lumpur, covering the foreign currency and debt markets, commodities, and political news. He has worked as editor of a journal on Asian law, in Hong Kong, and of the law journal of the New York City bar association. He was also previously a research associate of the National Association of Scholars, based in Princeton, New Jersey.
Mr. Kwa was a finalist for the 2004 Bastiat Prize for journalism, contributed a chapter on Malaysia and Indonesia in Tiger's Roar (edited by Julian Weiss, M.E. Sharpe) and has written numerous op-eds for major newspapers, including the Washington Post and the South China Morning Post. He has appeared on CNN, CNBC, and the BBC.
Mr. Kwa was born in Penang, Malaysia.