Investment Climate
Since the Asian financial crisis in 1997–1998, Malaysia's economy has experienced a trajectory of upward growth and is expected to become a high-income economy by 2024.  Although Malaysia has historically welcomed foreign direct investment (FDI) and has a relatively conducive investment climate, FDI levels have decreased in recent years. Compared with other ASEAN economies, domestic demand is increasingly becoming the key source of economic growth for Malaysia rather than FDI.  In 2020, it received US$3.5 billion of inbound FDI versus US$10.1 billion five years earlier, a decrease of 65 percent. Due to the COVID-19 pandemic and economic fallout, real GDP growth in 2020 decreased by 5.6 percent.
Malaysia is an attractive destination for investors due to a growing consumer base, its strategic location with respect to key North Asian markets, developed infrastructure, and low manufacturing costs. However, challenges remain, including a burdensome regulatory regime, limited access to skilled labor, market vulnerability due to its heavy reliance on trade with China, and already high levels of investment that make it difficult to absorb additional investment. Malaysia currently ranks 26 out of 146 in economic complexity.  
In recent years, the Malaysian government has been targeting FDI in high-technology industries, such as automation, telecommunications infrastructure, smart cities, electric vehicles, and aerospace. The government has also introduced measures to streamline the approval and entry process for foreign investment, including the "China Special Channel" for companies looking to relocate their supply chains from China. In recent years, Malaysia's top foreign sources of investment have been Singapore, Japan, and Hong Kong.
---
Recent Investment/Supply Chain Policies
National
Subnational
---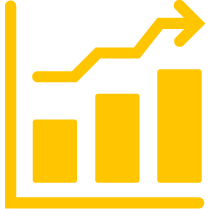 Economy-Wide Policies
TAX INCENTIVES
National
SUBSIDIES
National
SPECIAL ECONOMIC ZONES
National
ADMINISTRATIVE BARRIERS
National
OTHER POLICIES
National
---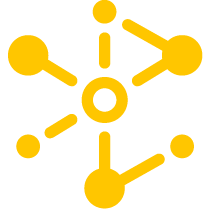 Information and Communication Technology
TAX INCENTIVES
National
On October 11, 2019, the government released its 2020 Annual Budget, which provides tax incentives to "further promote high-value added activities in the Electrical and Electronics (E&E) industry to transition into 5G digital economy and Industry 4.0." For example, E&E companies investing in "qualifying knowledge-based services" can claim income tax exemption for up to ten years. 
ADMINISTRATIVE BARRIERS
National
On April 23, 2021, the National Council of Digital Economy and Fourth Industrial Revolution established the Digital Investment Office (DIO). According to a government press release, the DIO is a "fully-digital collaborative platform" that "coordinates and facilitates all digital investments." 
---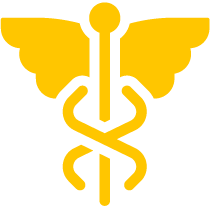 Medical
TAX INCENTIVES
National
On November 6, 2020, the government released its 2021 Annual Budget, which includes measures to "encourage manufacturers of pharmaceutical products, including vaccines, to invest in Malaysia" by offering a preferential tax rate of 0 percent to 10 percent for 10 years.
---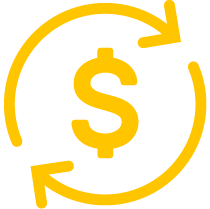 Financial Services
TAX INCENTIVES
National
On November 6, 2020, the government released its 2021 Annual Budget, which aims to make Malaysia a "destination for high-value service activities" and includes specific measures to "enhance and simplify tax incentives for trading activities," such as the implementation of a new Global Trading Center (GTC) tax incentive and the extension of the Principal Hub (PH) Incentive, which was originally set to expire on December 31, 2020. Trading companies wishing to use Malaysia as a procurement or distribution hub may apply for either of these incentives and be subject to income tax rates of 0 percent to 10 percent, depending on their presence in Malaysia.
LABOR REFORM/ADMINISTRATIVE BARRIERS
National
On March 23, 2021, the Malaysian Investment Development Authority (MIDA) announced the launch of a Business Travellers Centre (BTC) at the Kuala Lumpur International Airport (KLIA), which "functions to facilitate the entry of foreign business travelers into Malaysia." The BTC is a part of the Malaysian Government's One Stop Centre (OSC) Initiative, which was launched on October 2, 2020, to "ease the movement of business travelers by expediting the approval of their entry to do business in Malaysia."
 
On October 11, 2019, the government released its 2020 Annual Budget, which includes a provision lowering the threshold on high rise property prices in urban areas for foreign ownership from MYR1 million (US$235,000) to MYR600,000 (US$142,000).