Investment Climate
Indonesia has undergone rapid political and economic changes following the Asian financial crisis and has grown into the largest economy in Southeast Asia. The Indonesian economy is heavily reliant on commodities but has made gains in establishing domestic manufacturing centers. To further this transition, Indonesia continues to reform its inbound investment policies to make it a more attractive destination for investors. In 2021, it received US$20 billion of inbound foreign direct investment (FDI) versus US$3.9 billion five years earlier, an increase of 412 percent, and real GDP grew by 3.6 percent.
Indonesia's growing economy and middle class have attracted foreign investment, while its relatively lower levels of human capital development as compared with other countries in Asia and comparatively high regulatory burdens on foreign firms have lessened its attractiveness for foreign investors. As Indonesia has grown wealthier, it has also increased the complexity of its trading sectors by welcoming foreign investment, upskilling its labor force, and simplifying its bureaucracy. Currently, Indonesia ranks 68 out of 146 countries in economic complexity. 
Diversifying its economy beyond commodities is one reason Indonesia has prioritized attracting further foreign investment. In November 2020, President Joko Widodo officially enacted the Omnibus Law on Job Creation, which aims to boost economic competitiveness by reducing regulatory and bureaucratic barriers for investment, strengthening labor laws and lowering corporate taxes. This law seeks to make it easier to conduct business in Indonesia and provides more incentives through free-trade zones. In recent years, Indonesia's top three foreign sources of investment have been Singapore, the Netherlands, the United States, Malaysia, and Japan.
---
Recent Investment/Supply Chain Policies
National
Subnational
---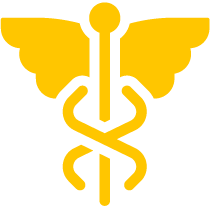 Medical
TAX INCENTIVES
National
On June 26, 2020, Taxation Regulation Director II Yunirwansyah announced that the Indonesian government issued Government Regulation Number 29 of 2020 on Income Tax Facilities to Address Corona Virus Disease (COVID-19) (GR-29/2020). According to the Indonesian Cabinet Secretariat, the regulation provides income tax cuts to taxpayers who produce, handle, and donate medical supplies, including surgical masks and respirators, medical disposable ventilators, and diagnostic test reagents for COVID-19.
ADMINISTRATIVE BARRIERS
National
On February 2, 2021, Indonesia's government promulgated Government Regulation 47/2021, liberalizing foreign investor access to Indonesia's hospital system. The regulation reduces the required number of beds privately owned foreign specialist hospitals must provide, which can be burdensome for foreign investors.
---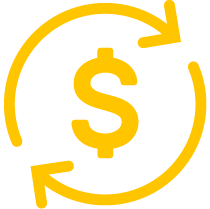 Financial Services
ADMINISTRATIVE BARRIERS
National
On January 20, 2020, the government issued Government Regulation Number 3 of 2020, which permits foreign investors to own more than 80 percent of shares in locally-listed insurance companies without a "local partner."