Lindsey Ford
Director of Political-Security Affairs, Richard Holbrooke Fellow, and Deputy Director of the Washington D.C. Office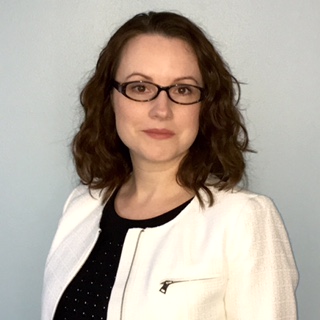 Lindsey W. Ford is the Director of Political-Security Affairs for the Asia Society Policy Institute, as well as ASPI's inaugural Richard Holbrooke Fellow and Deputy Director of the Washington D.C. Office. Her expertise includes U.S. national security, Asian regional architecture, and maritime security issues. Prior to joining ASPI, she served in a variety of roles at the U.S. Department of Defense, where she received the Award for Exceptional Civilian Service in 2014. Most recently, she was the Senior Adviser to the Assistant Secretary of Defense for Asian and Pacific Security Affairs, where she managed a team of advisers providing leadership on regional strategy planning, regional security assistance and force posture, and maritime security issues, including publication of the Defense Department's first Asia-Pacific Maritime Security Strategy in August 2015. She also served as Secretary of Defense Chuck Hagel's Sherpa for the 2014 U.S.-ASEAN Defense Forum, where she oversaw the first meeting of the ten ASEAN Defense Ministers to the United States.
Ms. Ford has previously worked as a researcher for the Center for a New American Security, and as a consultant to organizations including the United Nations Development Fund for Women and the Congressional Research Service.
She completed a Master of Public Affairs and a Master of Arts in Asian Studies at the LBJ School of Public Affairs at the University of Texas, and studied abroad at Tsinghua University in Beijing, China. She currently resides in Washington, D.C. with her husband and daughter. 
Related ASPI Initiatives
On Twitter