Jackson Ewing
Senior Advisor, Sustainability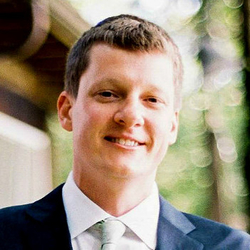 Jackson Ewing serves as Senior Advisor for Sustainability with the Asia Society Policy Institute (ASPI). Previously he served as ASPI's Director for Asian Sustainability in New York, leading projects on environmental cooperation, responsible resource development, and international climate change policy.
Prior to joining ASPI, Jackson led the Environment, Climate Change, and Food Security Program at Singapore's S. Rajaratnam School of International Studies (RSIS). He has worked throughout Asia with actors in government, the private sector, civil society, and international organizations, and he has carried out policy projects addressing transboundary environmental stresses, unsustainable food value chains, and the nexus of systemic water, food, and energy challenges.
Jackson publishes widely through a range of mediums and is a regular contributor to radio, television, and print media. He holds a doctorate in environmental security and a master's degree in international relations from Bond University, a bachelor's degree in political science from the College of Charleston, and an ongoing fellowship at RSIS.
 
Related ASPI Initiatives
ASPI initiative to create a roadmap for linking the carbon markets in China, Japan, and the Republic of Korea.
On Twitter