Debra Eisenman
Managing Director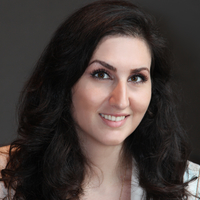 Debra Eisenman is Managing Director of the Asia Society Policy Institute (ASPI), where she leads and oversees projects on development, governance, sustainability, and security challenges throughout Asia, with a particular focus on Myanmar, Central Asia, and Iran. She also oversees ASPI's strategy and operations. From 2015 to 2017, she served as ASPI's Executive Director. During 2013 and 2014, she was Associate Director and then Director of ASPI. Prior to that, she was a Senior Program Officer and then Assistant Director to ASPI's predecessor unit, Asia Society's Global Policy Programs department.
Before joining Asia Society in 2011, Debra worked on the Peacebuilding and Western Balkans grantmaking programs of the Rockefeller Brothers Fund, where she assisted in grantmaking and NGO capacity building, and engaged in grants administration for over $5 million in annual giving. From 2005 to 2008, Debra served as Program Associate at the National Crime Prevention Council, coordinating projects and providing training and technical assistance to organizations working to advance youth civic engagement and individual and community safety.
Debra has been a short-term election observer in Kosovo (2010), Albania (2011), Ukraine (2012 and 2014), and Armenia (2017). She holds a master's degree in politics from New York University, and is a cum laude graduate of the University of Maryland with high honors in her government and politics major. She is also a fellow of the Truman National Security Project and a member of Women in International Security.
Related Initiatives
Commentary
Daniel Russel describes how the U.S.-China relationship stands to have the most profound impact on American interests in the region.

Looking back on an eventful year across the world's largest and most dynamic continent.

Asia Society's Debra Eisenman discusses the unfolding crisis involving the group often called "the world's most persecuted minority."
On Twitter