ASPI Makes the Case for Carbon Market Cooperation in Northeast Asia at Climate Week NYC
From September 18 to 22, 2017, the Asia Society Policy Institute (ASPI) continued the dialogue on carbon market cooperation in Northeast Asia through series of activities during Climate Week NYC.
1. On 18 September 2017, ASPI and CDP co-hosted a private roundtable to discuss carbon pricing developments in the Asia-Pacific, and their implications for global economic actors.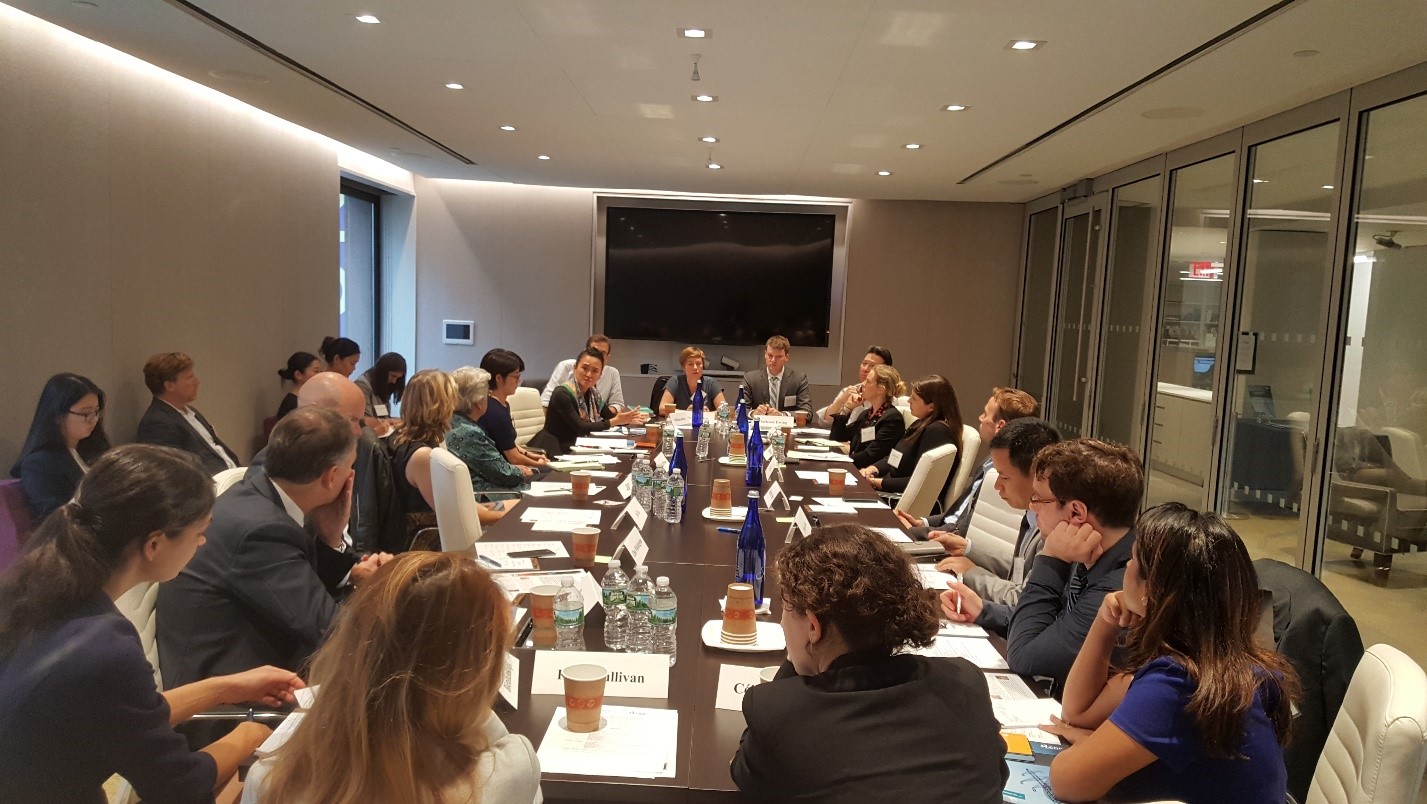 ASPI Director of Asian Sustainability Jackson Ewing led the private roundtable discussion along with CDP Director of Carbon Pricing Nicolette Bartlett at the Asia Society headquarters in New York. The roundtable brought together carbon market experts from intergovernmental organizations, environmental civil society groups, and the private sector to foster a candid exchange on how the carbon market community can work together to drive efficient and impactful carbon pricing systems in Asia, and integrate these systems into global frameworks. Information on the roundtable program and participants can be found here.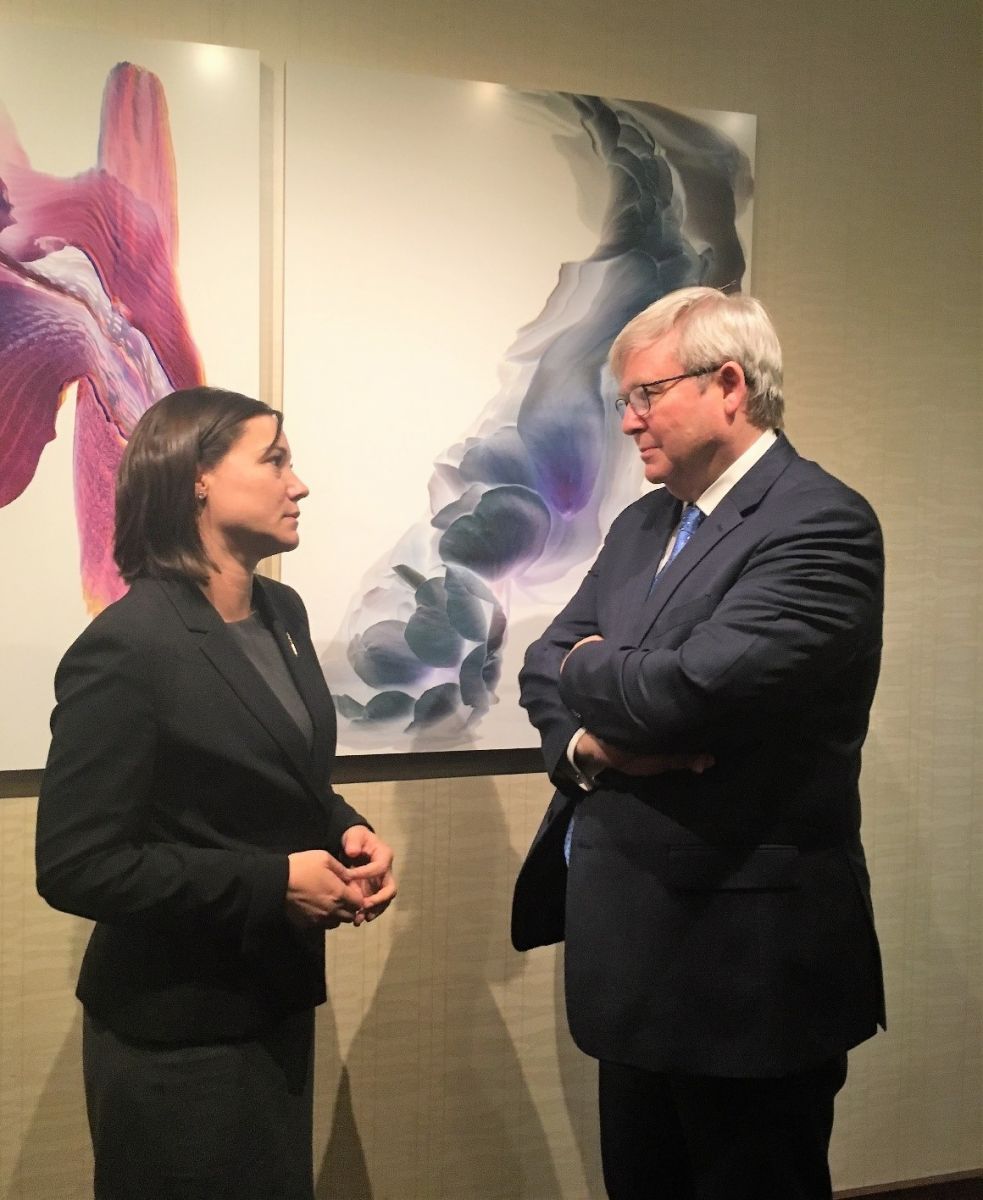 2. On 20 September 2017, ASPI President Kevin Rudd spoke at the high-level plenary session of the Carbon Forum North America 2017, "In Conversation with Leaders."
ASPI President Kevin Rudd continued the discussion of global carbon pricing trends with the Alberta Government of Canada's Minister Responsible for the Climate Change Shannon Phillips, following their high-level plenary session "In Conversation with Leaders" at the IETA Carbon Forum North America. Mr. Rudd praised Minister Phillips on her climate leadership plan, and underscored that this bottom-up approach to addressing climate change is a vital to the global effort for achieving the Paris climate agreement.
3. On 20 September 2017, Jackson Ewing was featured as a panelist at the Carbon Forum North America 2017, "The World of Article 6 – Local Markets, Global Linkages."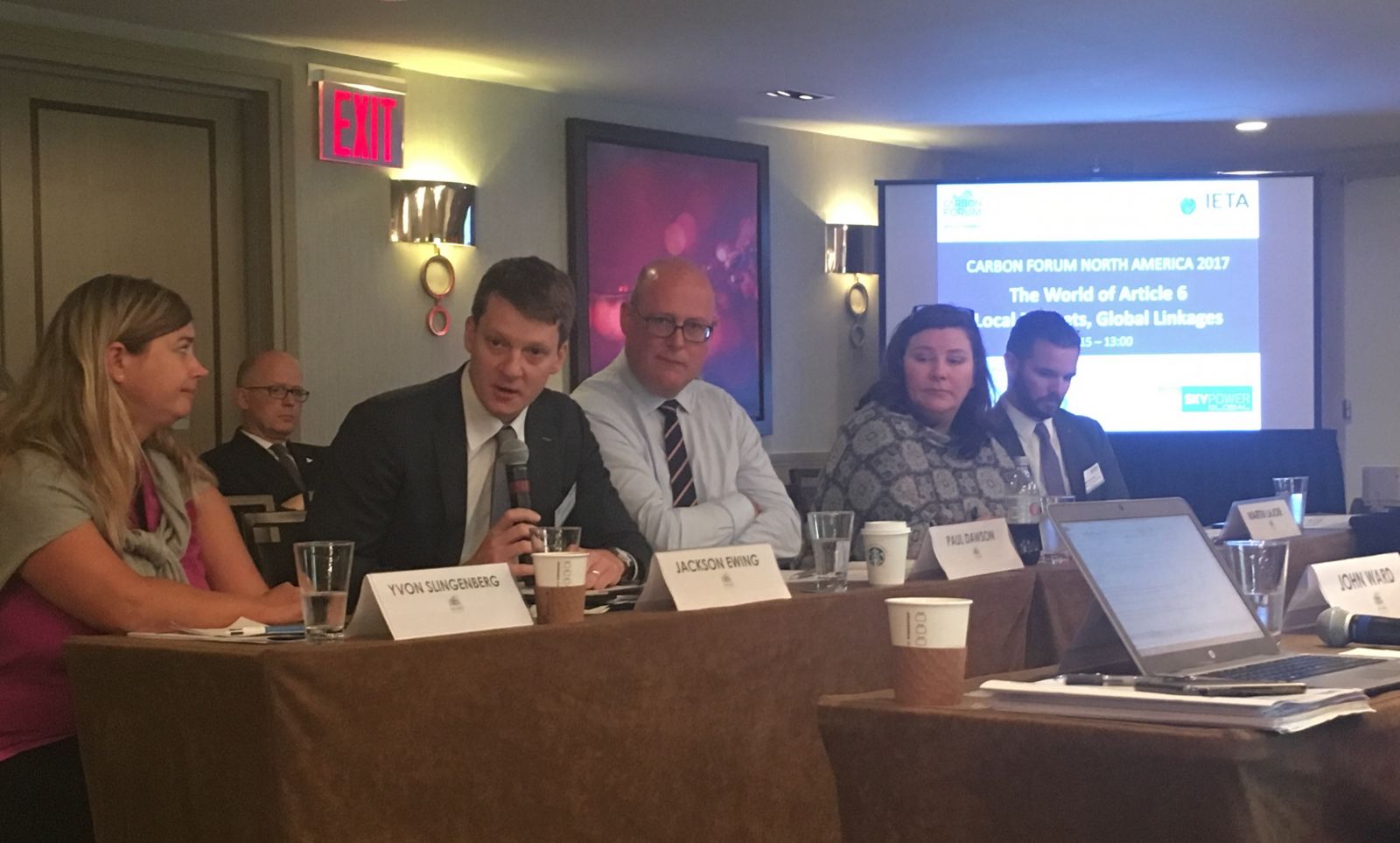 Dr. Ewing joined carbon market linkage practitioners in a panel to discuss on how Article 6 of the Paris Agreement can play a pivotal role in facilitating carbon pricing at national and sub-national levels. Dr. Ewing stated that Northeast Asia is at its formative phase of carbon market developments and with the support of Article 6, Northeast Asian countries are likely to join forces to seek targeted market links in the region. Globally, Northeast Asia accounts for approximately 30 percent of the emissions profile and integrating this region's carbon markets will substantially influence climate mitigation policies of the world and could spearhead the global transition to low-carbon growth.