Holi Festival in Manila 2013
MANILA – Last March 24, 2013, the well-known Indian festival named Holi was celebrated at the SM Mall of Asia in the aim of promoting Asian culture here in the Philippines. Organized by Asia Society Philippines along with SingIndia Music of the Soul, Indian Ladies Club and the Federation of the Indian Chambers of Commerce (Phil.), Inc., it was a first to have the Holi Festival celebrated at a large-scale magnitude in Manila where 750 participants enjoyed a day of music, food, entertainment and colourful festivities.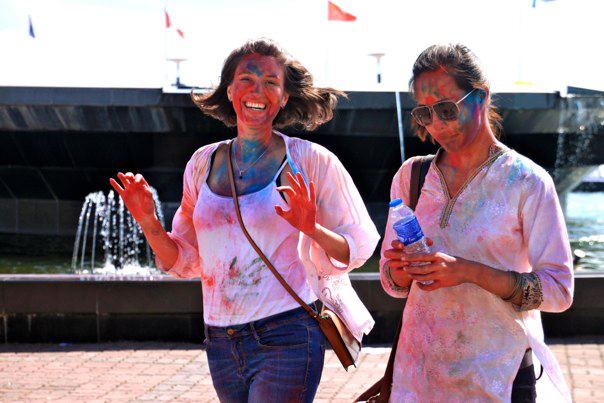 Photo Credit: Anna Orquiza
Also known as the Festival of Colors, it celebrates the turn of the seasons from winter to spring. It is a fun-filled celebration that gathers hundreds of people on the street to enjoy an entire day of dancing, eating and throwing colored powder at one another. The throwing of colored powder in the air and each other symbolize unity, freedom and the joy of everyday life. It is also known as a festival where people forget their past resentments and grudges toward each other and become friends again.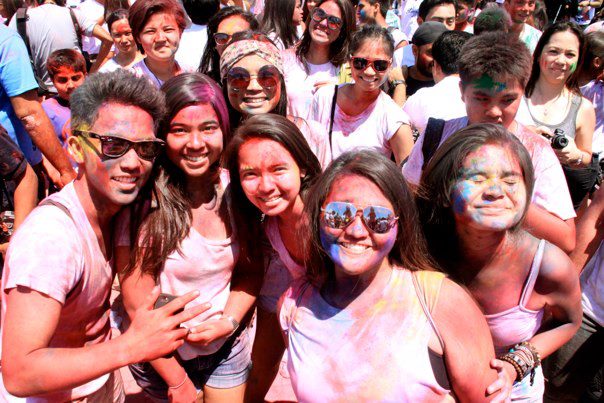 Photo Credit: Anna Orquiza
Hosted by Nina Lizares, Carlie Dario, Chanchal Malhi and Parimal Battacharya, the program started with the Opening Remarks given by Migel Estoque of Asia Society, followed by a few words of welcome by Beena Advani, President of the Indian Ladies Club. Neha Vanjani of the Indian Ladies Club and Ram Sitaldas of the Federation of the Indian Chambers of Commerce then gave a short background of the importance of the Holi Festival.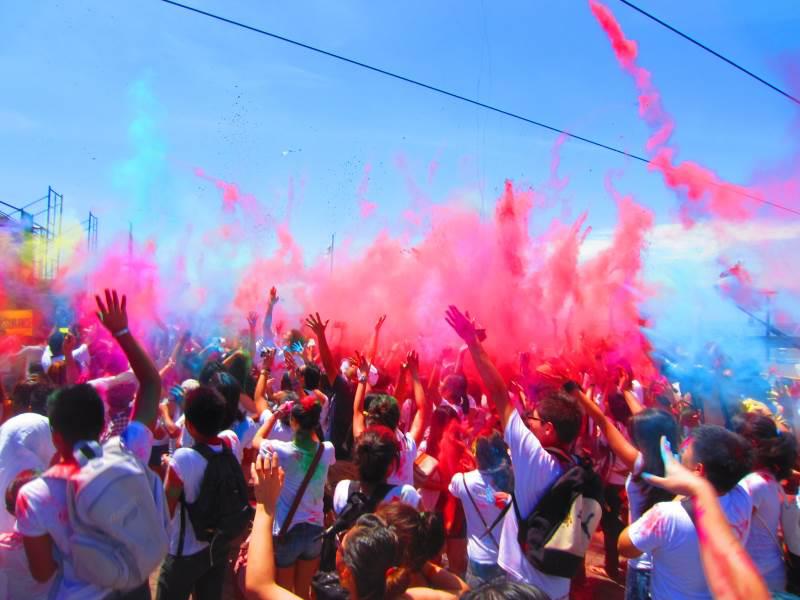 Photo Credit: Gilbert Que
The brief speeches were followed by the grand countdown to the throwing of Gulal powder. Participants whose faces and clothes were already smeared with colourful powder upon entrance, gathered together with their colored powder in hand eager to take part in the tradition. With a cue from the hosts, the countdown ended with an explosion of colors and the rhythmic beat of the Brazilian drummers where music and dancing ensued.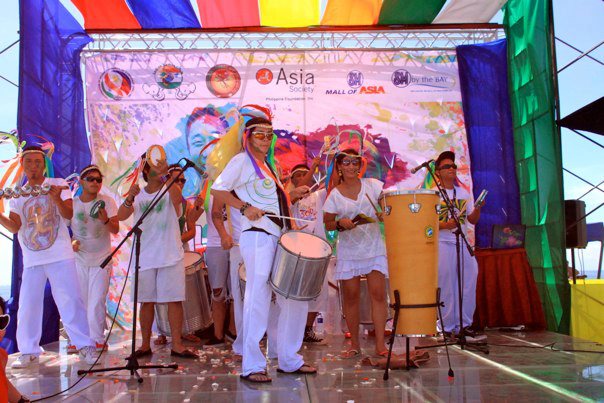 Photo Credit: Anna Orquiza
Cultural performances also took place after the countdown which included performances such as the Mere Dholna, Zumba Bollywood Remix, Radha Dance, Desi Boys, Chamak Chalo and the Holi Desi Girls. The program officially ended with a raffle, music and of course, more dancing!
Our Media Partners for the event are Solar New Channel, ABS-CBN News Channel and Manila Times.
For more information on our upcoming events and programs, call 550-2612 or email info@asiasociety.org.ph.