Help in the Ongoing Relief Efforts for Typhoon Pablo
Typhoon Pablo, also known by its international codename Bopha, ripped through Southern Philippines on December 4, destroying homes, uprooting trees and leaving some areas in Mindanao and Visayas in total devastation.
Although Philippine authorities were prepared this time as compared to Typhoon Sendong (Tropical storm Washi) in 2011, the death toll continues to rise with the latest government figures putting the number of casualties at 327 as of Thursday, December 6, at 1 pm.
Data released by the National Disaster Risk Reduction & Management Council (NDRRMC) showed that at least 401 people were reported injured and 378 missing as of Wednesday, December 5 at 11pm.
Out of the 325 deaths, only 29 people have been identified, the disaster management office said. In addition, only one of the hundreds missing has been identified.
Ongoing Relief Efforts
The Filipino community has once again taken to social media to coordinate relief emergencies and operations. Twitter put up a special page for tweets tagged #PabloPH for live updates and important information regarding Typhoon Pablo. Twitter also put up an info page regarding missing persons, important hotlines and ongoing relief operations in the affected areas.
Donations
With a total of 229,734 people, or 48,317 families, across 7 regions that have been affected by the typhoon, donations are needed for their recovery. The Department of Social Welfare and Development are calling for donations in the form of dry goods for the families currently living in the evacuation centers. Click here for more info.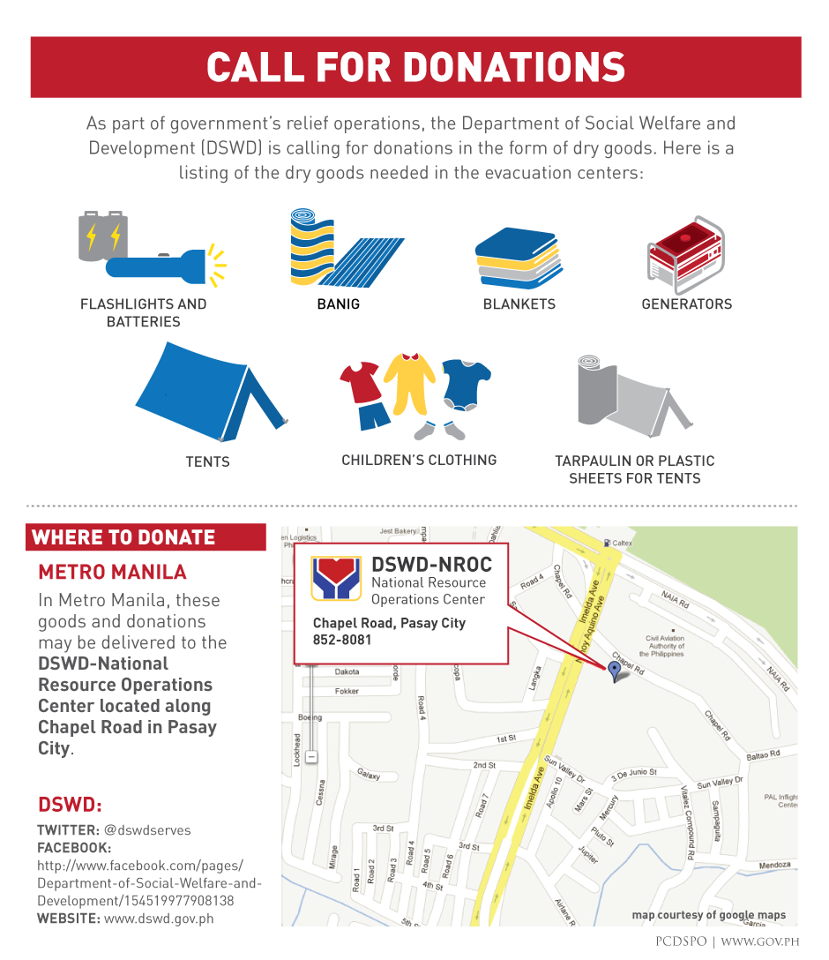 Financial Donations
For financial donations, the Ateneo de Davao University is currently accepting cash donations (both local and international) to help with the delivery of goods and relief operations. Below are the details:
BPI
Account Name: Ateneo de Davao university
Acct No. 2881-0028-87
SWIFT CODE: BOPIPHMM

BDO
Account Name: Ateneo de Davao university
Acct No. 27000-904-26
SWIFT CODE: BNORPHMM
Fax Deposit Slip to: +63 (82) 221.4737 or +63 (82) 226.4116
Or Email Deposit Slip Details to: finance@addu.edu.ph, cc: uceac@addu.edu.ph
For updates on Typhoon Pablo, make sure to visit this info page.