ASIA ON SCREEN 2015 Film Festival
MANILA, Philippines – Asia Society Philippines and Security Bank, together with Shangri-La Plaza and the Film Development Council of the Philippines (FDCP), invite you to experience the best films from Asia at ASIA ON SCREEN 2015 from May 8 - 12, at the Shang Cineplex, Shangri-La Plaza, Mandaluyong City.
Asia On Screen 2015 is Manila's premier Asian film festival, featuring award-winning and critically-acclaimed films from across the region. Participating countries in the film festival include Australia, China, Indonesia, India, Iran, Japan, the Philippines and South Korea.
In 2014, China had the largest film market outside of the United States and Canada with revenues of $3.6 billion, China Daily Asia reports. Japan was the second-largest market, earning $2.4 billion; followed by India with $1.5 billion and South Korea with $1.4 billion.
Despite sharing history, values and similar ways of life with Asian country neighbors, Filipinos are less familiar about Asian cinema compared to Hollywood blockbuster films. With the burgeoning of the film industries across Asia – and exciting creative talent emerging from the region home to 4.5 billion people – there is no better time than now to showcase and celebrate the best homegrown talent from Asia!
Whether you are a fan of comedy, romance, action or drama, the festival's carefully curated selection of films across genres holds something for you. From the amusing trials of a Korean husband trying to rid himself of a nagging spouse, the harrowing tale of a Japanese father forced to choose between two sons, to a glimpse of fraught family ties in distant Iran, viewers can experience a slice of life from all corners of Asia via the silver screen.
The ASIA ON SCREEN Film Festival is co-presented by Asia Society Philippines and Security Bank and sponsored by UBER, the Bank of Philippine Islands and Happy Living Wines Philippines.
The festival is also supported by the embassies of Australia, China, Indonesia, India, Iran, Malaysia, South Korea and Thailand. Media partners are ANC, Coconuts Manila, DZAR 1026 SMNI Radio, Hinge Publications, Malaya Business Insight, Travelife and WhenInManila.Com.
Tickets will be available on-site at the Shang Cineplex for PHP 100 per screening.
For more information on ASIA ON SCREEN film festival, please contact Avanti Narayanan at avanti.asiasocietyph@gmail.com or call 550-2612.
Please see official Facebook event page: http://bit.ly/AsiaOnScreen, hashtag #AsiaOnScreen and @AsiaSocietyPH for details.
For updates on the films and screening schedule, stay tuned on our Facebook, Twitter and Instagram at @AsiaSocietyPH.
CLICK HERE TO SEE FACEBOOK EVENT PAGE
---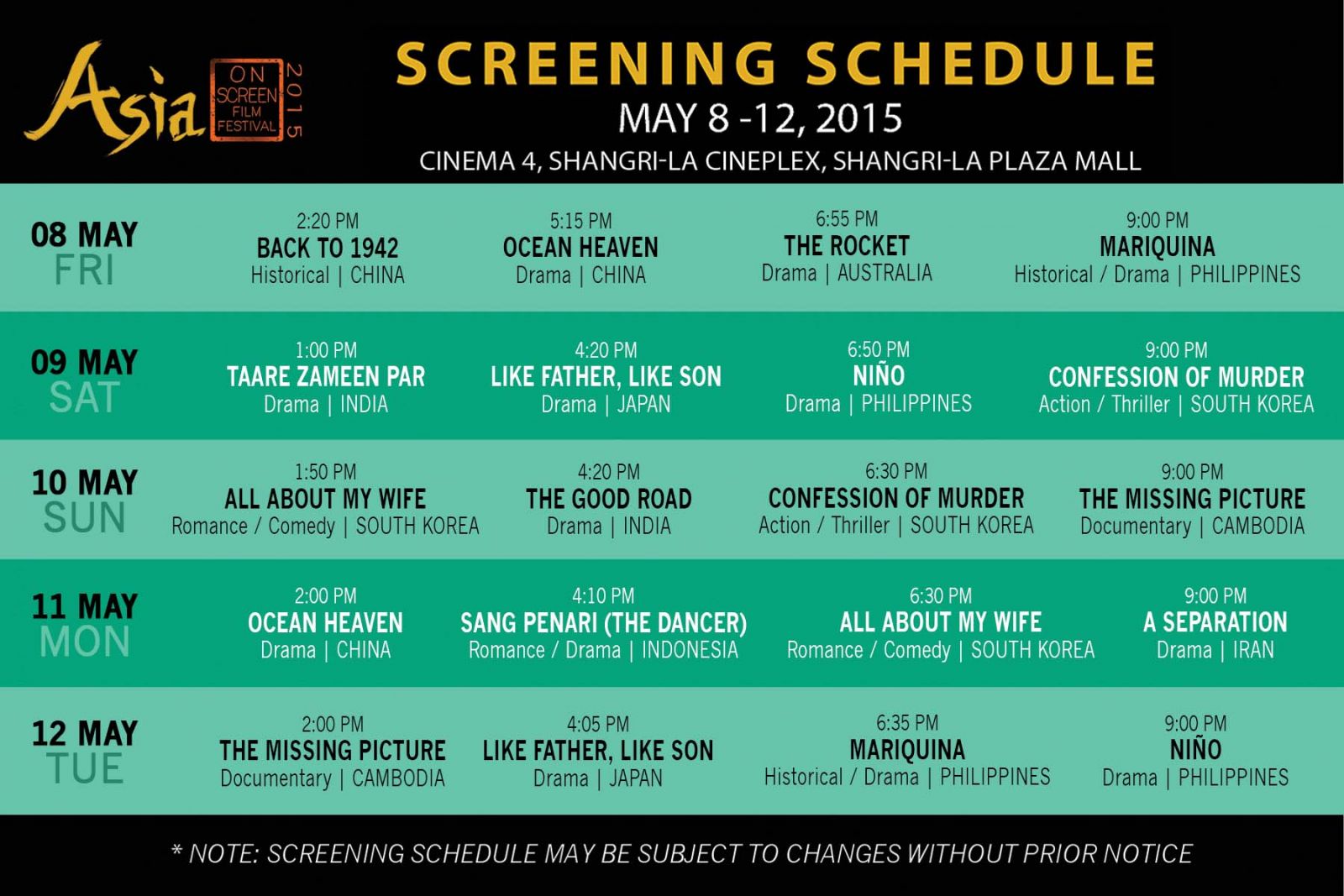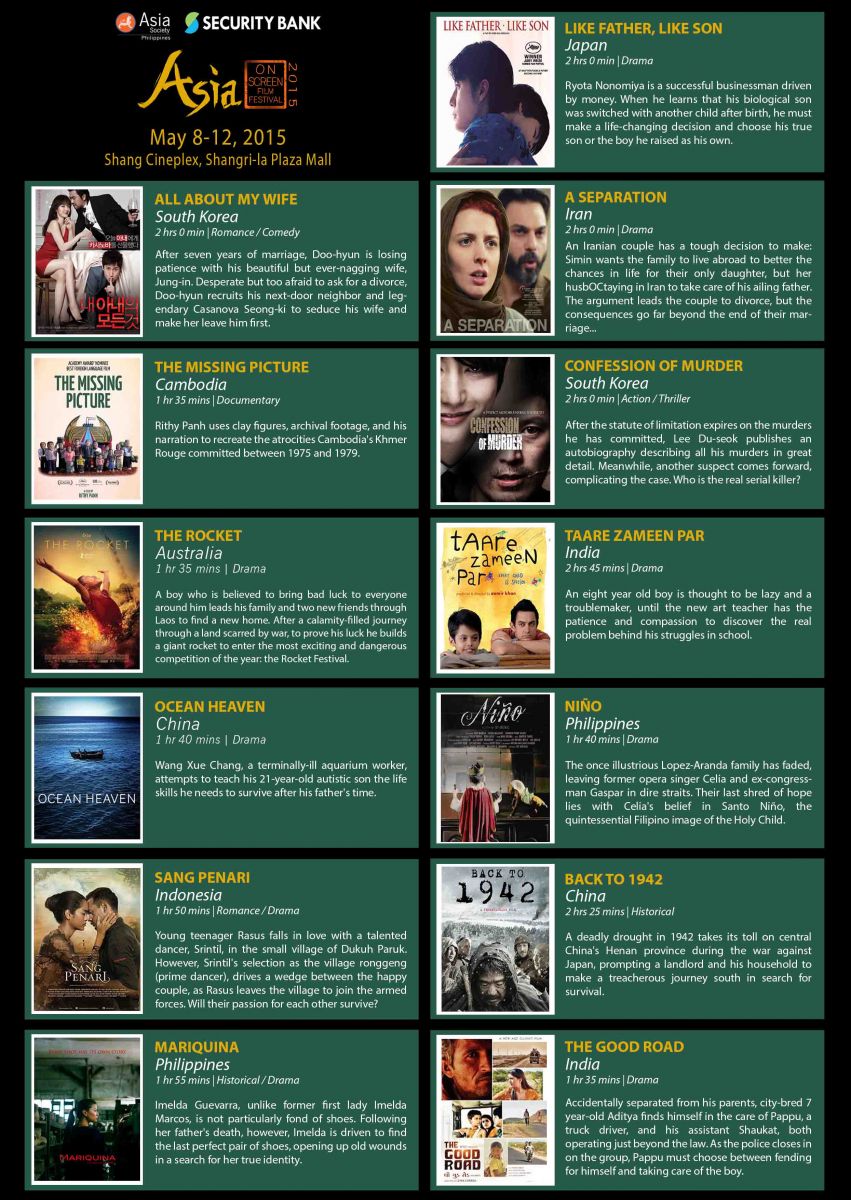 ---
---