Asia in My Pocket: Investing in Finance
MANILA, Philippines -- The astounding growth of financial markets in the Asia-Pacific region is sure to flourish for the years to come. It is expected that the region will be playing an important role in the world market especially for investments.
The third session of the Asia In My Pocket Series featured experts in the field of finance. They shared their insights on the sector by focusing on Asia's capital markets, doing business in different jurisdictions, investing in funds, equities, and fixed income.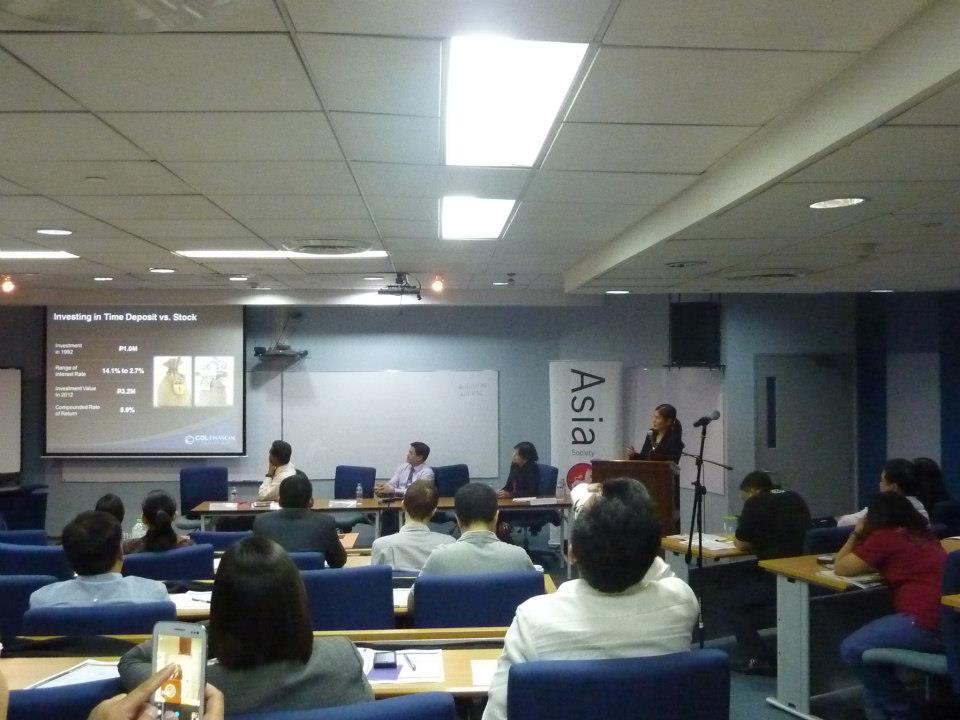 Finance Session of the Asia in My Pocket Series
The first speaker was Mr. Nicholas McCaffrey of the Embassy of Australia. He shared information about Australia being a service-based economy and given Australia's liquid and sophisticated financial markets, Mr. McCaffrey said that Australia is doing okay. He also highlighted Australia's strong capability across all asset classes, as well as their large pool of investable funds, which will underwrite future growth.
The next speaker discussed their outlook on Asia's financial sector. Mr. Ramesh Subramaniam of the Asian Development Bank said that the new global economic landscape requires greater regional cooperation. He noted that financial integration has deepened in Asia with greater price convergence, larger holdings of intra-Asian assets, greater inflows of remittances and increasing scope of financial cooperation. According to Mr. Subramaniam, the biggest challenge we will face in the future is cooperation, which will be more complex.
Mr. Jesse Ang of the International Finance Corporation then brought attention on how to accelerate inclusive growth that creates jobs and reduces poverty. He said that although job creation between 2010 and 2012 has been quite significant, the level of unemployment and underemployment remain high, which has created concerns on quality of education and health services. Our services sector has been the largest employer, but most jobs are low-wage or low-skilled jobs. Lastly he noted that there has been slow growth from decades of low public and private investments and weak investment climate – which is why there is a call for change in the system.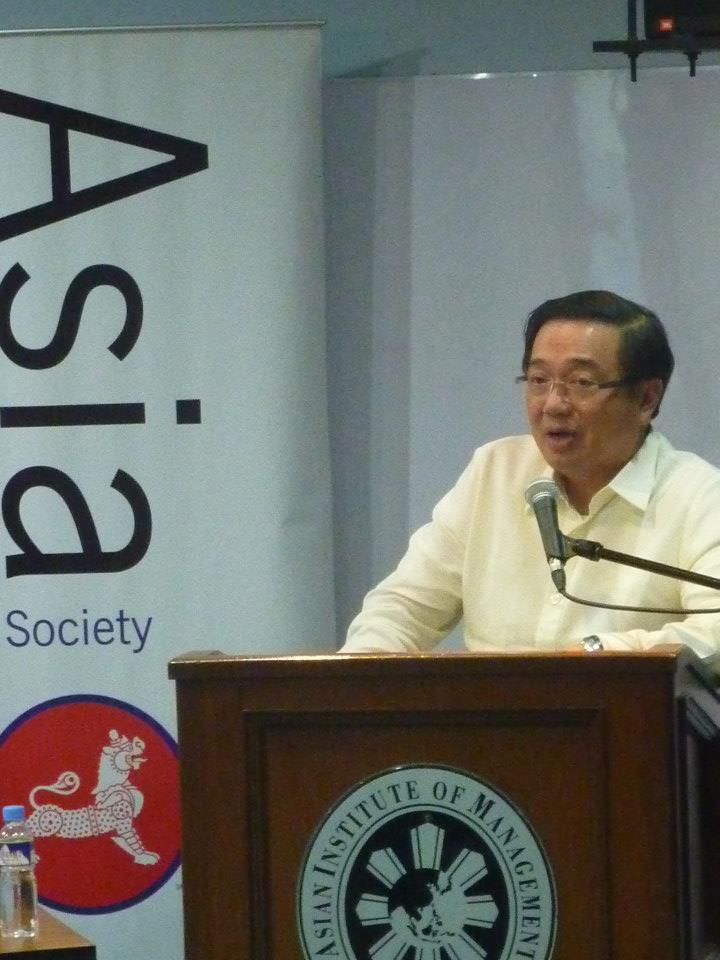 Jesse Ang, International Finance Corporation
Given the outlook on Asia's financial sector, the participants were then directed to learn about how to go about investing in the country. The first investment instrument discussed was funds. Bank of the Philippines' AVP Mr. Ricky Espirity shared three major points for the audience. The key takeaways from his presentation were that savings, meaning KEEPING MORE of the money you earn is not synonymous to investing which is MAKING MORE with the money you keep. He reminded the audience that the longer one stays invested, the greater a chance of a positive return. The best thing is to be a long-term investor. He also noted the importance of diversification in order to reduce risk.
Afterwards, Ms. April Tan from COL Financial started her presentation aptly entitled "Everyone Ought To Be Rich By Investing In Stocks". She went on to discuss reasons for why individuals should invest – the main reasons were that stocks deliver higher returns, there is a favorable outlook of the Philippine economy and that interest rates are to stay low for the time being. She also taught the audience some tips on how to pick stocks.

Lastly, Ms. Minuch Garchitorena of HSBC focused on investing in fixed income. She explained the sources of return in coupon, capital appreciation and currency appreciation. For coupon, she said that the "fixed" in "fixed income" means regular, periodic payments and that higher coupons compensate for credit risk and other associated risks. For capital appreciation, there is a potential for the bond to rise in value and interest rate levels are improving or worsening credit quality, which could be some of the reasons why a bond's price would rise or fall. As for currency appreciation, there is potential for additional returns from gains in FX movements and a large selling point in Asian local-currency bonds for foreign investors.
All in all, the finance session of the Asia In My Pocket series was jam-packed not just with professional insights from the region's leading forces in Finance but with finance savvy tips for the regular Filipino in order to help him/her learn where he ought to invest his peso.
 
For inquiries about the Asia In My Pocket Series, email info@asiasociety.org.ph