Forum Speakers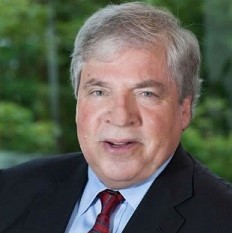 David Abel is the Chairman and Managing Director of the VerdeXchange Institute, an environmental think-tank that informs innovators wishing to employ and deploy green technology. The seminal event, the VerdeXchange California Green Market-Makers Conference, recently celebrated its 10th Anniversary. David is also president and CEO of ABL Inc., a California-based public policy consulting firm. He is Publisher and Editor-In-Chief of The Planning Report, a Los Angeles-based publication where California leaders engage in substantive debate about urban planning and public infrastructure investment. He has also chaired a number of civic organizations.
---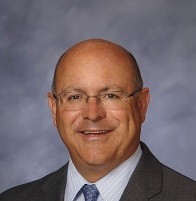 Martin Adams is the Chief Operating Officer for the Los Angeles Department of Water and Power (LADWP), responsible for overseeing the City's Water and Power Systems and key support functions. Prior to his appointment, Mr. Adams served as the Senior Assistant General Manager of the Water System and Director of Water Operations in charge of the day-to-day operation and maintenance of the historical Los Angeles Aqueduct and the City's vast water supply, treatment, and distribution network.
---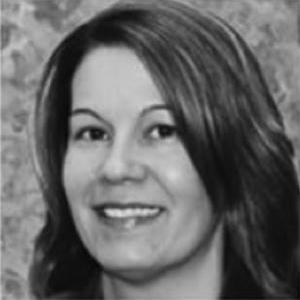 Carol Armstrong is the City of LA's Executive Officer for City Services, serving as Chief of Staff to Deputy Mayor Barbara Romero who was selected by LA Mayor Eric Garcetti to oversee a portfolio of fifteen departments, including the Departments of Public Works, Water and Power, Transportation, and Recreation and Parks, and key mayoral priorities that are resulting in progress toward immigration protection, purposeful aging, revitalization of the Los Angeles River, and safer, cleaner, healthier streets. Armstrong previously established and led the Mayor's LARiverWorks team, which implements the City's LA River Revitalization Master Plan. She served as project manager for delivering the Plan, which was overseen by the City Engineer, funded by the Department of Water and Power, and adopted by the LA City Council in 2007.
---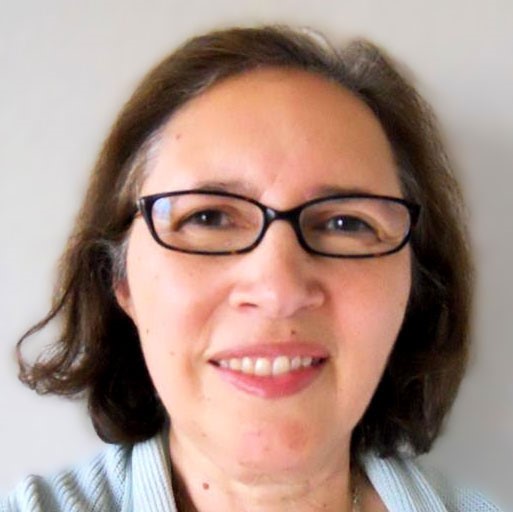 Hilda Blanco is currently Research Professor at the Price School of Public Policy in the University of Southern California. She is also Professor Emeritus in the Department of Urban Design and Planning at the University of Washington, where she served as Chair of the department from 2000-2007. Dr. Blanco's work focuses on climate change and cities, urban growth management, urban water managment, and renewable energy policy.
---
Uwe S. Brandes has over 20 years of experience in the planning, design and finance of new buildings, public infrastructure and the urban landscape. He is Associate Professor of the Practice and founding Faculty Director of Georgetown University's cities program and maintains an advisory practice focused on strategic urban development in cities around the world. He is an active board member on several non-profit organizations and serves as co-curator of the global cities and urbanization knowledge platform hosted by the World Economic Forum.
---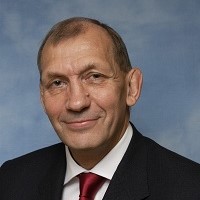 Nicholas Brooke, SBS, JP, FRICS, FHKIS, RPS, is the Chairman of the Hong Kong Harbourfront Commission and the Chairman of Professional Property Services Limited, a specialist real estate consultancy based in Hong Kong. He is a member of the Commission on Strategic Development, a past global President of the Royal Institution of Chartered Surveyors, the immediate past Chairman of Hong Kong Science and Technology Parks Corporation, and a former member of the Hong Kong Housing Authority and the Hong Kong Town Planning Board.
---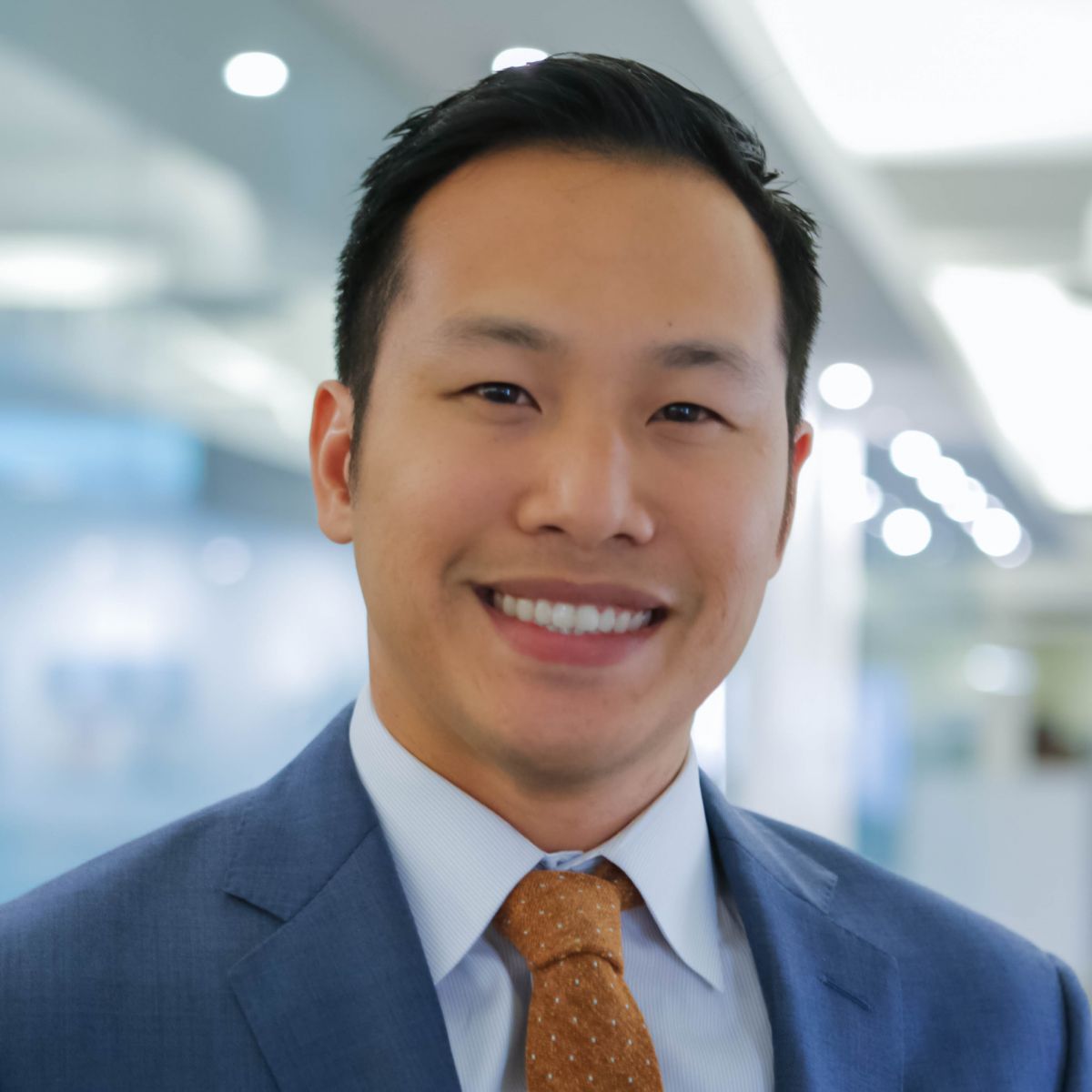 Andrew Bui has extensive experience in roadway design elements, including plans, profiles, traffic, construction staging, quantities, and cost estimates in Southern California. He has also been involved in transit design, including work on California high-speed rail and LA Metro's regional connector. Mr. Bui has developed design documents ranging from feasibility studies and preliminary engineering to design-build projects with Caltrans, the City of Los Angeles, and several other local municipalities.
---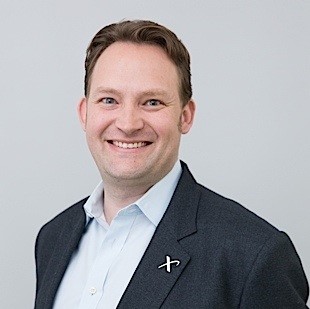 Paul Bunje is a global thought leader in bringing innovation to solve environmental grand challenges and leads Energy & Environment prizes at the XPRIZE Foundation. Dr. Bunje has served as the founding Executive Director of the UCLA Center for Climate Change Solutions and as the Managing Director of the Los Angeles Regional Collaborative for Climate Action and Sustainability. Dr. Bunje is also the co-founder of Conservation X Labs, an organization that brings innovation to global conservation threats.
---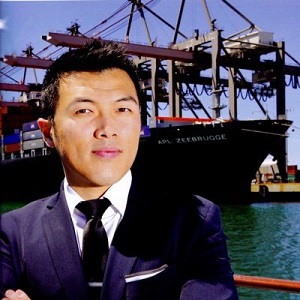 Stephen Cheung is the President of World Trade Center Los Angeles (WTCLA). Previously, Mr. Cheung was Secretary General for Los Angeles Mayor Eric Garcetti, responsible for managing policies related to the Port of Los Angeles, Los Angeles World Airports, International Affairs and Global Trade. Concurrently, Cheung was the Director of International Trade for the Port of Los Angeles. Prior to that, he served as Managing Director of International Trade and Clean Technology for Los Angeles Mayor Antonio Villaraigosa.
---
Sean C. S. Chiao is President of Asia Pacific at AECOM, where he is responsible for strategic growth and business operations in Greater China, Southeast Asia and Australia and New Zealand, covering over 12,000 employees. Mr. Chiao served as the Regional Director of Asia practice/Regional Director of EDAW, Inc. Mr. Chiao has pioneered collaborative work with EDAW's other offices in Asia, directing multidisciplinary teams on projects ranging from master plans for new towns to high-density urban design/revitalization projects.
---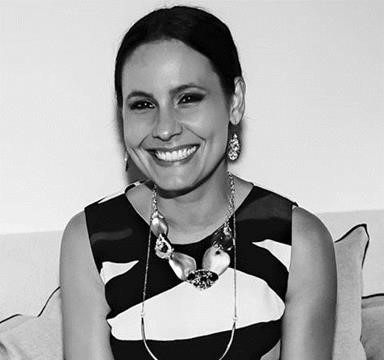 Marissa Christiansen is the Executive Director of Friends of the LA River (FOLAR). Prior to FOLAR, she held roles in policy, advocacy and development at XPRIZE, the City of Redondo Beach, and the Los Angeles County Bicycle Coalition. While she did not set out to be at the center of the River Movement started by Lewis MacAdams 30 years ago, she cannot imagine a cause worthier of devotion.
---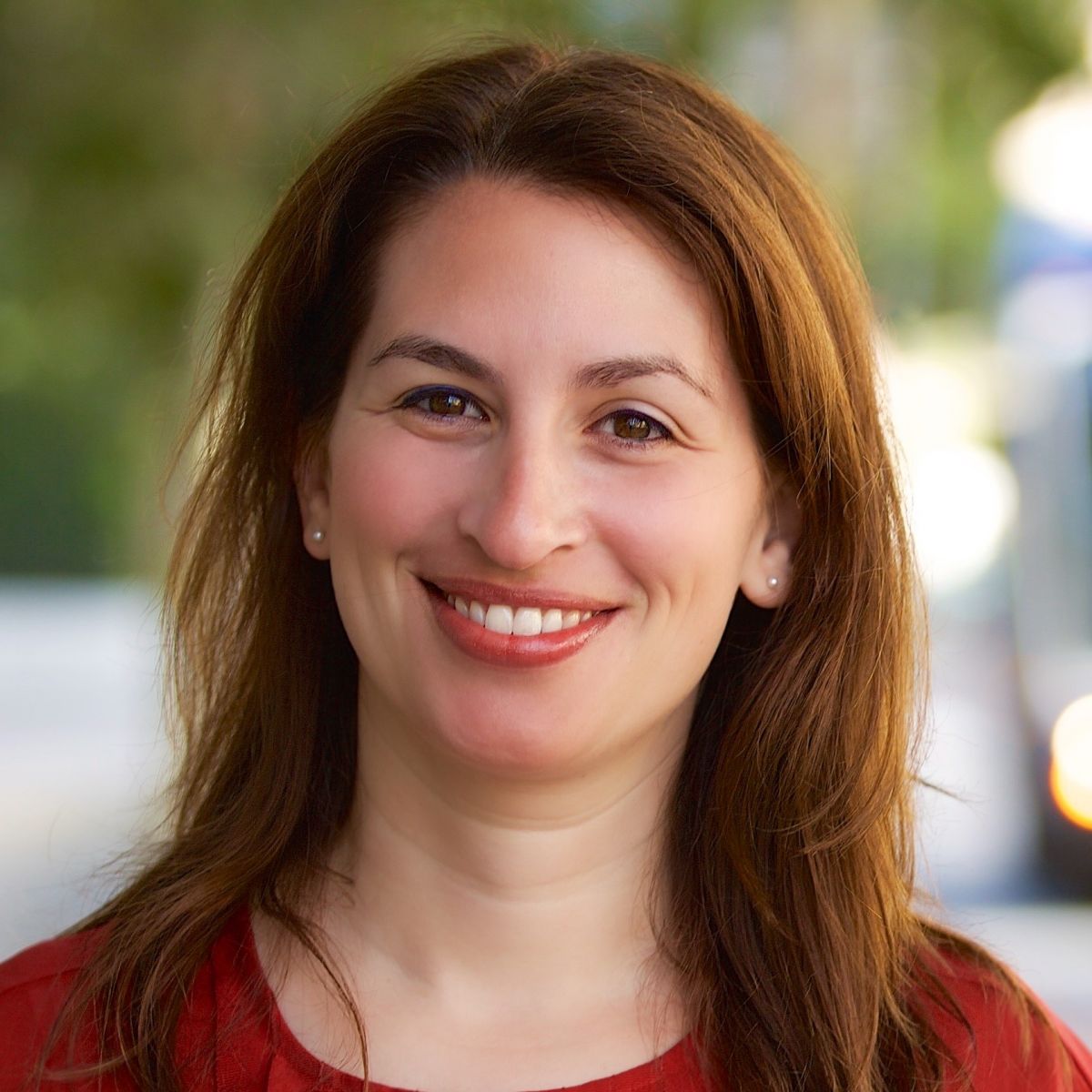 Jennifer Cohen is the Director of Government Affairs for the Los Angeles Department of Transportation. Jennifer began her career in the City of Los Angeles in 2006 as the Transportation Deputy for Los Angeles City Councilmember Wendy Greuel. In that capacity she oversaw the Transportation Committee and worked closely with the region's transportation stakeholders. She continued her government affairs work at Metrolink where she oversaw local, state and federal affairs for the largest commuter rail system in California. Jennifer has spent 10 years in transportation, both inside agencies and in policymaker's offices, developing a combination of technical and political experience at the federal, state, and local levels. As the Director of Government Affairs, Jennifer is part of the executive team and the primary liaison to the City Council and other government agencies. In this capacity she provides strategic guidance on numerous agency pursuits. She is a graduate of both UCLA and USC.
---

Patrick Condon is Chair of the Masters of Urban Design program at the University of British Columbia where he holds the James Taylor Chair in Landscape and Livable Environments. Mr. Condon has over 25 years of experience in sustainable urban design. He and his research partners have collaborated with the City of North Vancouver to produce the "100 Year Sustainability Vision," a plan to make the City of North Vancouver a zero-carbon community.
---

Richard Drobnick is an economist and the director of the one-year, mid-career international MBA Program at USC's Marshall School of Business (IBEAR MBA). He is a member of the Executive Committee of Asia Society's Southern California Center and served as USC's inaugural Vice Provost for International Affairs (1994-2005). Dr. Drobnick was the founding Secretary General and a member of the Steering Committee of the Association of Pacific Rim Universities (1997-2011) and led APRU's Sustainability Program and Public Health Program from 2006-2012.
---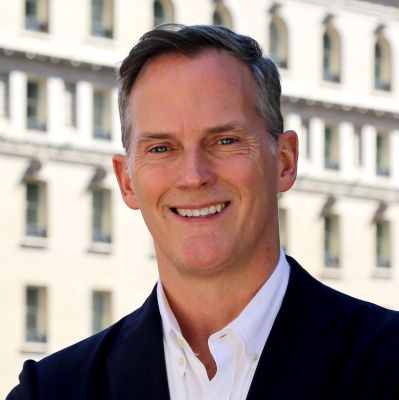 Stephen Engblom, AIA, LEED AP, is a Senior Vice President and Architect with AECOM with a global track record of working with public and private sector clients to develop healthy and successful places. As Global Director of AECOM Cities, Stephen and his team are dedicated to forward-thinking urban policy and development strategies that underpin world-class infrastructure.
---

Tian Feng, FAIA, FCSI, is chief architect of San Francisco Bay Area Rapid Transit District (BART) and was an architectural advisor of Metropolitan Transportation Commission's advisory council. Appointed by Gov. Brown, he is currently an executive member of California Architects Board. Over a decade and half, Feng has led many sustainability initiatives ranging from local to international in scale. He formulated BART Sustainability Policy in 2002 and initiated BART Environmental Management System in 2004. He founded the US and Canada multidisciplinary working group and was the chief editor for Transit Sustainability Guidelines published in 2010 by American Public Transportation Association. He has focused his work on climate adaptation in recent years and is currently a Research Advisor for the Resilient By Design project in the Bay Area funded by Rockefeller Foundation.  
---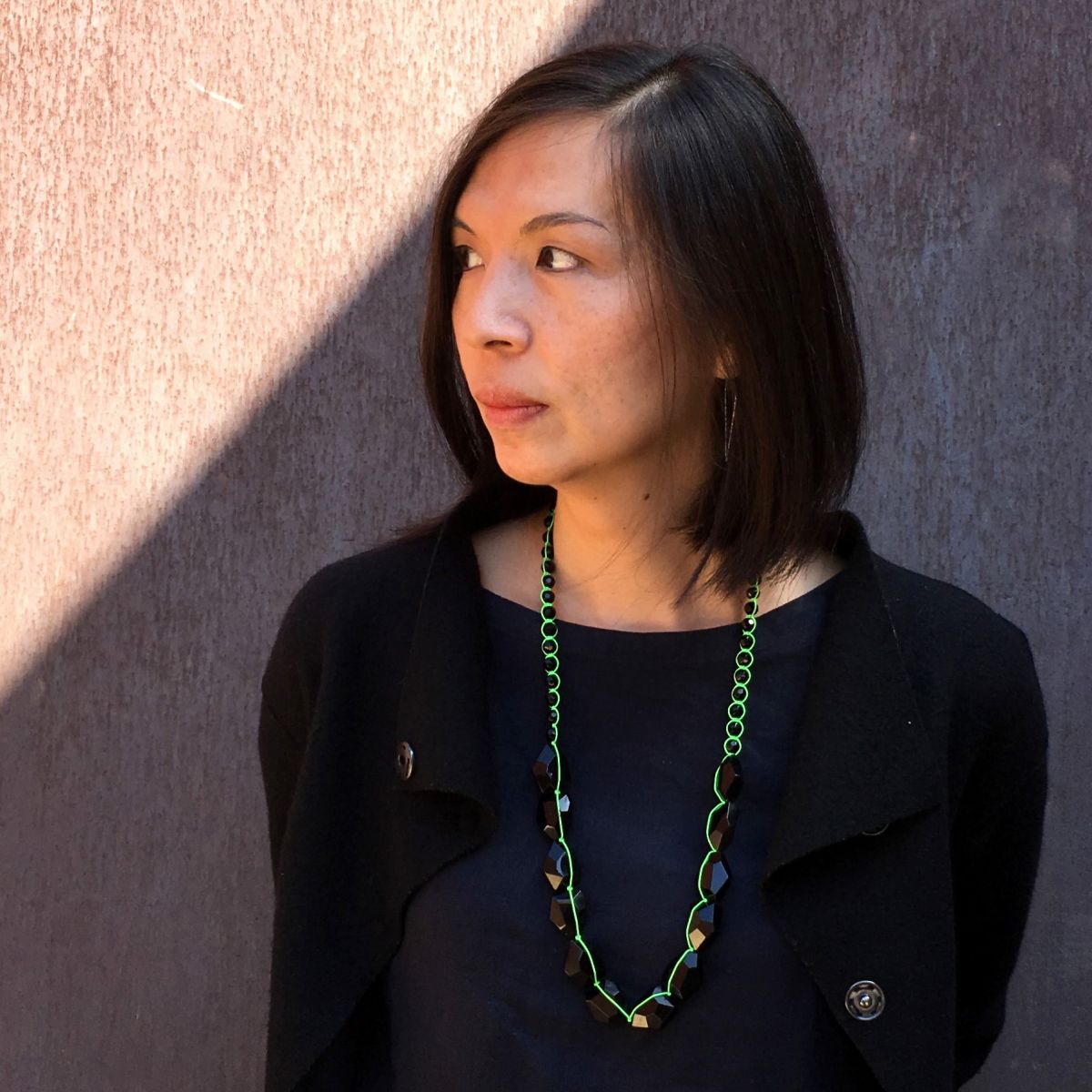 Kian Goh, RA, PhD, is Assistant Professor of Urban Planning at UCLA Luskin School of Public Affairs. She researches urban ecological design, spatial politics, and social mobilization in the context of climate change and global urbanization. A licensed architect, she cofounded design practice SUPER-INTERESTING!, and previously worked with Weiss/Manfredi and MVRDV. She has taught at Northeastern University, MIT, UPenn, New School, and WUSTL. Kian received a PhD in Urban and Environmental Planning from MIT, and a Master of Architecture from Yale University.
---
Mark Gold is the Associate Vice Chancellor for Environment and Sustainability at UCLA. His research focuses on integrated water management, coastal resource management, and urban sustainability. He is spearheading UCLA's first ever Grand Challenge: Thriving in a Hotter Los Angeles 2050: a Path to 100% Renewable Energy, 100% Local Water and Enhance Ecosystem and Human Health. In addition, Professor Gold serves on Mayor Garcetti's Water Task Force and is a city representative on the Metropolitan Water District. Prior to working at UCLA, Mark was the President of the environmental group, Heal the Bay, for 18 years.
---
Craig Holland, P.E., is Vice President for AECOM and is based in Long Beach, California. As a civil engineer, his career has focused entirely on port and waterfront developments encompassing environmental assessment, planning, design, construction management, and program management. The breadth of his experience spans seaport developments in Korea, Indonesia, India, Qatar, South Africa, and Argentina as well as US ports in California, Washington, and Alaska. He currently leads AECOM's Ports and Marine Sector for North America's West Coast region.
---
Steven Kellenberg is the President of Kellenberg Studios, an urban planning and design consultancy with a focus on large scale new communities, mixed use town centers, and urban development. Mr. Kellenberg has 35 years of experience in the industry including five years as head of planning for the Irvine Company, developer of the largest built new community in the nation. He is also distinguished in the field of sustainability research and development. He is an active member of ULI and APA, and serves as an Adjunct Associate Professor, Masters of Real Estate Program, at the University of Southern California.
---
John F. Kwant is Vice President, City Solutions, Ford Smart Mobility, LLC. He leads Ford's global efforts to work together and partner with municipalities to identify key urban mobility needs that inform development of new mobility services while also working to create, pilot and implement new mobility solutions in cities worldwide. Prior to this role, Mr. Kwant served as Ford's Director of Global Strategy, focusing on Mobility initiatives. He also worked in Ford's Asia Pacific Group for over 10 years in a variety of roles. Mr. Kwant joined Ford in August 1999.
---
Stella Li is presently the Senior Vice President of BYD Company Limited and the President of BYD Motors Inc., which imports renewable-power products, green-energy products and zero-emissions vehicles from China. In 1996, Ms. Li joined BYD as the marketing manager for all global exports. She opened BYD's first overseas office in HK, founded the first European office, set up North America Sales Headquarters in Chicago, and established BYD NA Headquarters in Los Angeles.
---
Andy Lipkis founded TreePeople and has served as President since 1973. He is a leader in the Citizen Forestry movement and has helped make Los Angeles a testing ground for successful community-based partnerships. Mr. Lipkis is a social entrepreneur and visionary who develops, implements and communicates green infrastructure solutions to pressing public health, economic and environmental issues by forging partnerships between diverse and sometimes conflicting parties.
---
Jacinta McCann, Executive Vice President at AECOM, has worked for more than 25 years to enhance the quality of cities and their communities and waterfronts globally. Originally from Sydney where she worked on large scale urban regeneration projects such as the Sydney Olympics, Jacinta has continued to work on complex, integrated projects such as Pier 70 in San Francisco and the Port of Los Angeles Waterfront Revitalization. Jacinta leads AECOM's Design, Planning and Economics practices globally, is the Past President of LAF, and currently serves on the ULI global awards jury and the Bay Conservation Development Commission (BCDC) Design Review Board.
---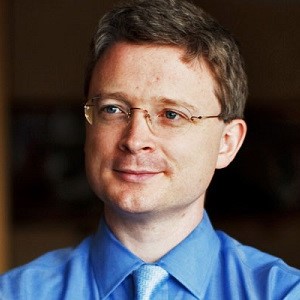 Mark McComiskey is Head of Infrastructure and Senior Managing Director at AECOM Capital. Mr. McComiskey leads AECOM Capital's infrastructure investments, with a focus on greenfield and brownfield developments in the power, oil & gas, logistics and transportation, water and tech sectors. From 2013 to 2015, Mr. McComiskey was an advisor to SK Group, the third-largest global energy corporation in South Korea. From 2004 to 2012, Mr. McComiskey was Co-Head of the private equity business at First Reserve, the leading global energy and energy infrastructure investment firm.
---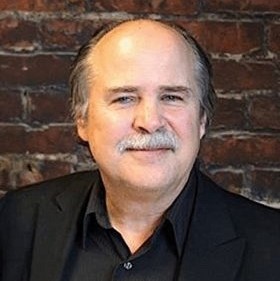 Michael Mehaffy is Director of the Future of Places Research Network, and Senior Researcher at the Center for the Future of Places at KTH Royal Institute of Technology in Stockholm. He is also Executive Director of the Sustasis Foundation, an urban sustainability think tank based in Portland, Oregon. Michael was a consultant to UN-Habitat for the Habitat III conference and its outcome document, The New Urban Agenda. He is also an author, researcher, educator, and practitioner in urban design and strategic urban development. He received his Ph.D. in architecture at Delft University of Technology in the Netherlands, and his research focused on urban form and greenhouse gas emissions.
---
Nancy Michali has over 30 years of experience in successfully working with multiple public agencies and stakeholders to address complex community-based land use, urban design and transportation issues resulting in built projects. On the public sector side, Ms. Michali served as manager of rail development, manager of joint development, and director of bus service performance and analysis with the Los Angeles County Metropolitan Transportation Authority (Metro); and land use and transit project director for the former Community Redevelopment Agency, City of Los Angeles.
---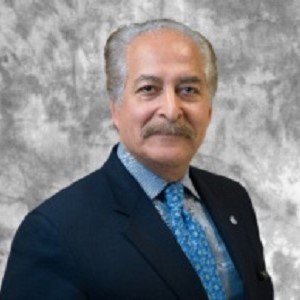 Omar Moghaddam has over 33 years of experience in management of municipal water, renewable energy, and solids resources technologies and operations; environmental regulations and permits; biosolids, biomass, waste-to-energy, biogas-to-energy, and RD&D projects; deep injection of biosolids and bio-slurry material; and implementation of resource recovery projects. He negotiates long-term renewable energy contracts and has extensive experience in chemical processes and refineries and development of a comprehensive greenhouse gases inventory.
---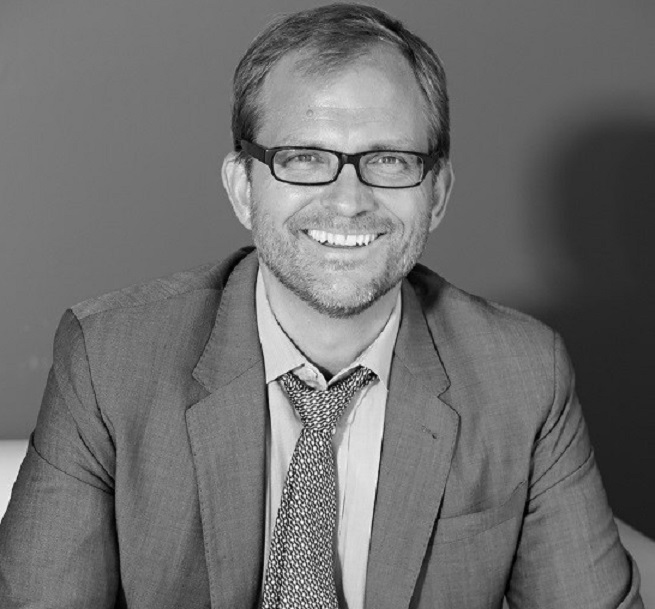 Matt Petersen is the City of Los Angeles' First Chief Sustainability Officer. He developed and began implementing a pioneering plan to make Los Angeles the most sustainable city in the U.S., and also co-chairs Mayor Eric Garcetti's Water Cabinet, which is charged with meeting the City's aggressive water conservation goals. In July, Petersen will become President and Chief Executive Officer of the Los Angeles Cleantech Incubator, a private nonprofit organization helping to accelerate the commercialization of clean technologies.
---
Sean Quinn, AIA, LEED AP BD+C, BEAM Pro is the Sustainable Design Leader of HOK's Pacific Region. He directs the studios' integrated design approach for sustainable strategies including performance, resilience, biomimicry and green building certification. He also directs HOK IMPACT, the firm's social responsibility and community development initiative. With a focus on sustainable design, Mr. Quinn has led and assisted design projects throughout America, Europe, Africa, the Middle East and Asia.
---
Ed Reyes represented Council District 1 as a Los Angeles City Councilmember. He served as Chairman for the City of Los Angeles' Planning and Land Use Committee from 2001 to 2013. As former Chairman of the Los Angeles River Committee, Mr. Reyes promoted planning and economic development policies for the City of Los Angeles to stimulate new economies along 33 miles of potential new waterfront development. Currently, he is an appointee of Los Angeles County Supervisor Hilda Solis as Park Commissioner for L. A. County District 1.
---
Wade Rose is the Vice President of External & Government Relations for Dignity Health. He is responsible for developing and maintaining strategic leadership relations between Dignity Health, its CEO, and key external organizations and individuals. Since 1993, Mr. Rose has worked to position Dignity Health in San Francisco, the Bay Area and California; comprehensive health care reform in Sacramento and Washington, D.C.; and business and labor relations.
---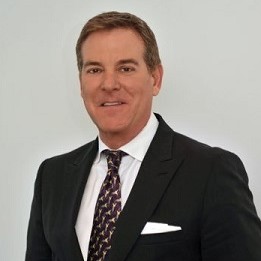 Jonathan Rosenthal is a serial entrepreneur and currently serves as Chairman of TTSI, one of the largest port trucking companies in the Los Angeles/Long Beach Harbor. He is the Founder / Chairman of the Los Angeles Harbor Performance Enhancement Center, and a technology data management start-up, WherehouseIT.com. Mr. Rosenthal was recently appointed to the Marine Transportation System National Advisory Committee, and to the Los Angeles Sustainable Freight Advisory Board.
---
Joseph Scanga is a partner and urban designer with two decades of diverse experience at Calthorpe Associates. His business acumen has helped shape the firm's network of partnerships and maintain a meaningful relationship with project clients. He has managed projects in countries worldwide and has served clients in the public, private, and educational sectors. Mr. Scanga's expertise is diverse, and his work has focused on urban design, station area planning, urban revitalization, and architecture of housing and mixed-use prototypes.
---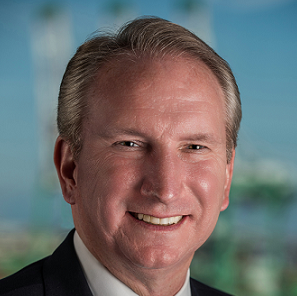 Gene Seroka is the Executive Director of the Port of Los Angeles, where he manages a $1 billion+ budget, advances major capital projects, grows trade volumes and promotes innovative, sustainable practices. Mr. Seroka brings more than 28 years of experience in shipping, global logistics and executive management. After several key overseas positions for American President Lines (APL) Limited in Shanghai, Jakarta, Singapore, and Dubai, he returned to the U.S. in 2010 to become President – Americas for the shipping line in Phoenix.
---
Brian D. Taylor is Professor of Urban Planning; Director, Lewis Center for Regional Policy Studies; Director, Institute of Transportation Studies and the UCLA Luskin School of Public Affairs. Dr. Taylor's research centers on transportation policy and planning, including how society pays for transportation systems and how these systems in turn serve the needs of people who have lower levels of mobility. Prior to joining UCLA in 1994, Professor Taylor taught planning at the University of North Carolina at Chapel Hill, and before that he was a planner with Metropolitan Transportation Commission in the San Francisco Bay Area.
---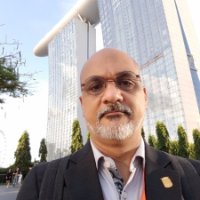 Manuel Trute is the current Chief of the Planning Office of the City of Panama. Mr. Trute is a Panamanian architect and urbanist and has worked as an advisor for the Ministry of Housing and Spatial Planning and the Office of Historical Heritage. He has participated as Project Manager in several planning initiatives as an independent consultant. He has also served as a professor of urban planning at two Panamanian universities.
---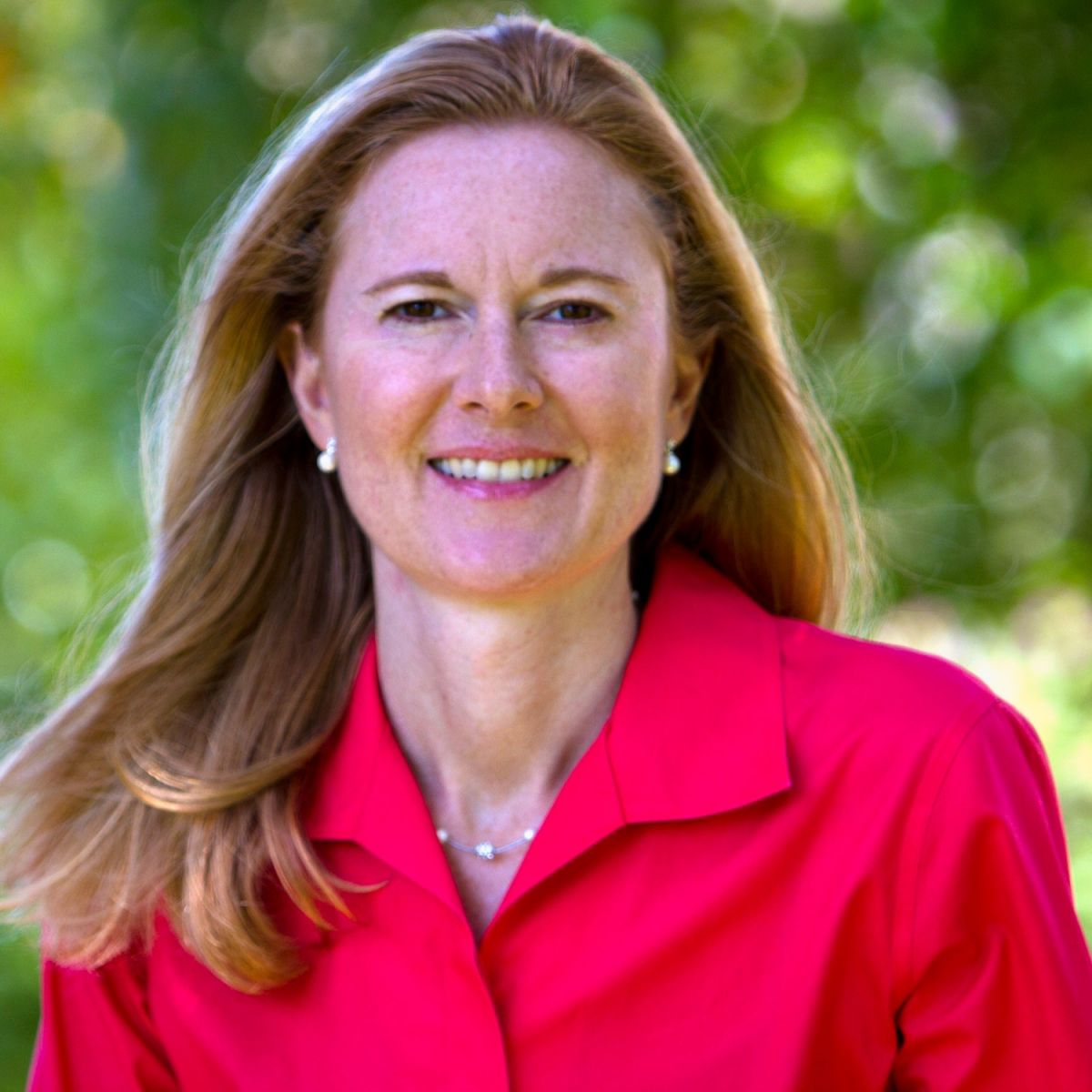 Deanna Weber leads the AECOM Sustainable Systems Integration Model & Trade (SSIM&T) team and is a planner, sustainability consultant, and landscape architect for private, public, and federal clients. Ms. Weber has managed and completed complex projects involving federal installations, mixed use/revitalization sites, resort and recreation planning/design projects, and large master planned communities. She is known for her strategic approach to problem solving, sustainable design background, facilitation skills, and focus from planning to implementation.
---
Shan Wenhui is the founder and design principal at UrbanDATA Inc., a multi-disciplinary urban and architectural design firm. Dr. Shan is also the founder and director of the Center for Urban Studies. She received a Doctor of Design degree from Harvard University in 2003 and a Masters in urban planning from Tongji University in 1997. Dr. Shan uses a trans-disciplinary approach to urban planning and development in China and abroad.
---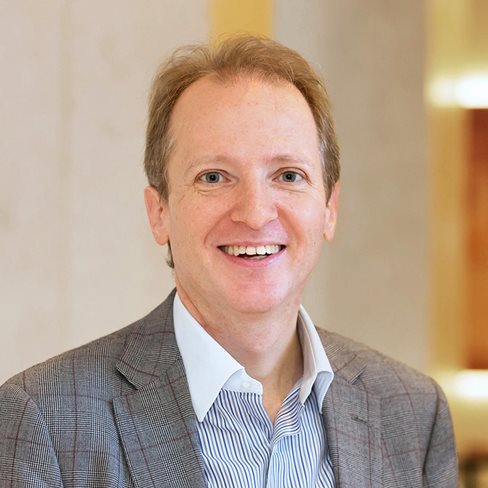 Jonathan Woetzel is a director of the McKinsey Global Institute (MGI), McKinsey's business and economics research arm. He also leads McKinsey's Cities Special Initiative and is responsible for convening McKinsey's work with city, regional, and national authorities. He is a co-chair of the non-profit think tank, the Urban China Initiative—a joint venture of Tsinghua University and McKinsey—which aims to develop and implement solutions to China's urbanization challenges.
---