Young Leaders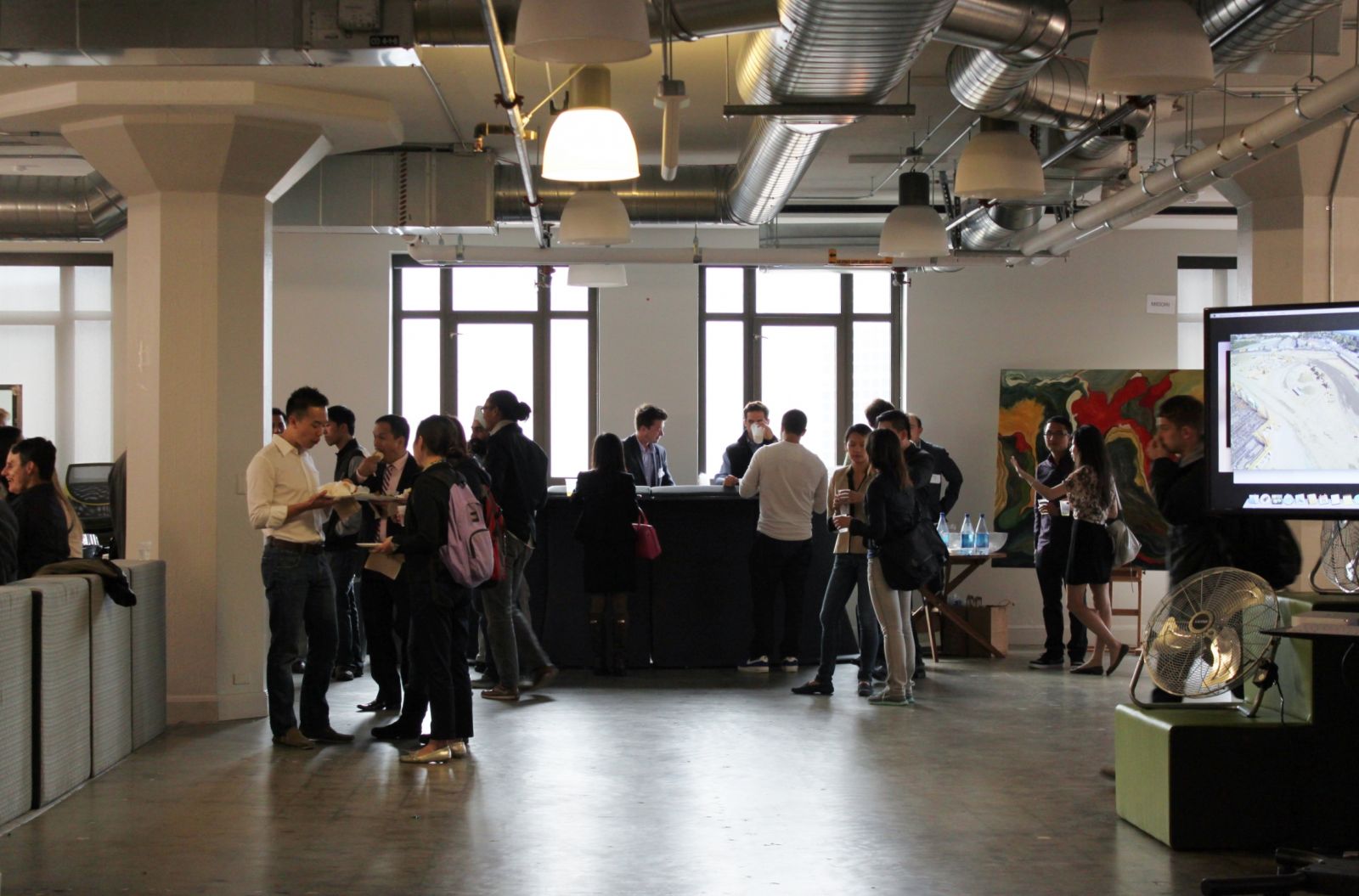 The Asia Society Northern California Young Professionals Group connects young, globally-minded individuals in the Bay Area to foster innovation and progress. The Young Professional Group is a special tier of Asia Society Northern California membership that connects globally-minded leaders, aged 21 to 39, with programs and events specifically tailored for young professionals in the Bay Area.

YPG members build professional relationships, networks, and exchange ideas.  Programs and events are designed to reflect the interests of young professionals through art exhibitions, performances, films, lectures, panel discussions, and conferences.
Young Professionals Group Membership $65 / $105
100% tax-deductible
Benefits for one or two adults
Member rate for all programs and events
Invitations to pre-program receptions to meet speakers and performers
Exclusive access to members-only events
Guest passes to standard Asia Society programs
24 hours advance notice to popular programs
Discounted tickets to conferences and premium Asia Society events
Discounted tickets to our Annual Dinner
10% discount at AsiaStore
Unlimited free access to the Asia Society Museum in New York City
As an Asia Society Northern California Young Professionals Group Member, you are invited to a variety of multicultural events.
Recent events have included:
---
Leadership Council

Co-Chair & Treasurer
Asahi Choi
Netsuite/Oracle
Asahi has been a member of ASNC since 2012 and has also proudly served on the YPG Leadership Council during this time, providing guidance and collaborating with the team to grow membership four-fold. Asahi currently manages a team focusing on marketing analytics at NetSuite/Oracle. He enjoys meeting new members and finding creative ways to keep members involved with YPG.
Co-Chair & Program Co-Chair
Jennifer Chu
Center for Asian American Media
Jennifer has been a proud member of the Asia Society Northern California and the YPG Leadership Council since October 2012. In her free time, she enjoys participating in events presented by the SF Bay Area's diverse and vibrant arts/cultural organizations, artists, and community groups.
Operations Chair
Ana Sycip
Give2Asia
Ana has been a member since November 2014 and joined the Leadership Council in early 2015. She tries to spend most of her free time outdoors and going to all the new restaurants and bars; as a San Francisco Native, she likes to be a dependable resource for people looking to explore and get to know the city better.
Program Co-Chair
Miguel Oropeza De Cortéz-Caballero
Stanford University
Miguel has been a part of the Asia Society since 2013 and has served as Program Co-Chair since 2015. He currently works at the Global Studies Division of Stanford University. Miguel also heads the Michoacan International Trade and Cooperation Council, a nonprofit dedicated to promoting economic and cultural ties between Michoacan (in Mexico) and the world. He is a regular columnist for newspapers in Mexico including La Voz de Michoacan and Reforma, writing on international affairs and economics. 
Program Co-Chair
Makenna Martinez
Nelson\Nygaard Associates
With a passion for sustainability, equitable development, and building bridges between the US and Asia, Makenna has been working with Asia-focused NGOs for over a decade. She currently works for Nelson\Nygaard Consulting Associates, a transportation planning firm that specializes in providing people-focused mobility solutions. Makenna loves trivia, fishing, traveling, reading, and discovering new Bay Area trails.
Networking & Outreach Co-Chair
Katy Chin
TechSoup
Katy just recently joined ASNC and is excited to meet and learn from the other members of YPG. Katy has spent her entire career so far in the non-profit sector and is currently working at TechSoup with the NGOsource project, focusing on philanthropy and international grantmaking. Katy has studied and traveled extensively in China and is passionate about community development, travel, food, and the arts. In her spare time, she likes to discover new parts of the city, try new restaurants, and attempt to snowboard.
Networking & Outreach Co-Chair
Chris Koh 
San Francisco Public Works
Chris is a data analyst on the Performance Unit team at San Francisco Public Works. He is fortunate to work at a place where he can use data to analyze and improve projects that are related to his passions - climate change and homelessness. Chris is a coffee snob who yells "Go Blue" at anyone wearing Michigan apparel, likes to take photos, bike, and be outdoors when he's not being a homebody binge-watching TV shows. He is eager to strengthen the Young Professionals Group community through arts, community service, and discussions on current events.
Networking & Outreach Co-Chair
Alison Yee
TechSoup
Having recently joined YPG, Alison is excited to engage and learn from the ASNC member community. In her free time, she enjoys exploring the Bay Area's urban and outdoor environments. 
Marketing Co-Chair
Jimmy Haber
Thunkable
Jimmy is the Head of User Operations and Communications at Thunkable, a YC-backed startup where anyone can build their own mobile apps. Prior to joining Thunkable, Jimmy worked for Alibaba Group where he managed the Alibaba.com mobile application and led the Rural Taobao Photo Series, a digital project dedicated to documenting the growth of e-commerce in rural China. Outside of the office, Jimmy plays French horn and trumpet with several SF-based music groups. He is also an active volleyball player. 
Marketing & Outreach Co-Chair
John Low
GE Ventures
John moved to the Bay Area in 2016 and joined the ASNC to engage with the community, and support diversity and understanding through cultural and educational events. John works in venture capital, and also spends his free time mentoring young professionals. Prior to moving to the US, John was a consultant, working in over 8 different countries including Hong Kong, Malaysia, Singapore, and Thailand.
Marketing Co-Chair
Liza Strauss
CastBox
Liza has studied Mandarin for twelve years and helped Macy's launch it's online store on Alibaba's B2C platform, Tmall Global. Having loved her 2012 summer internship at Asia Society in New York, Liza was eager to join the ASNC YPG when she moved to the Bay Area. She enjoys taking dance classes at ODC in the Mission and hiking.