Writing Lives: Gish Jen in Conversation with Maxine Hong Kingston
VIEW EVENT DETAILS
Asia Society and Mechanics' Insitute are pleased to welcome acclaimed author Gish Jen as she speaks about her new book Tiger Writing: Art, Culture, and the Interdependent Self with the pioneering Asian-American writer Maxine Hong Kingston. Tiger Writing is a lively blend of family history, cultural criticism, and meditations on Jen's life as the daughter of Chinese immigrant parents, reflecting on Eastern and Western ideas of self and how they intersect. The novel, she writes, is fundamentally a Western form that values originality, authenticity, and the truth of individual experience. By contrast, Eastern narrative emphasizes morality, cultural continuity, the everyday, and the recurrent.
Gish Jen is author of the award-winning novels Typical American, Mona in the Promised Land, and World and Town and the short story collection Who's Irish? She has also written for publications including The New Yorker, The Atlantic, The New York Times, Los Angeles Times, and the New Republic.
Maxine Hong Kingston is the daughter of Chinese immigrants. Growing up she was active in antiwar activities in Berkeley, but left the mainland for Hawaii in the late 1960's, where she wrote The Woman Warrior, and China Men, which earned the National Book Award. Her most recent books include the memoir I Love A Broad Margin to My Life, the essay collection Hawai'i One Summer, and the novel The Fifth Book of Peace.
Order tickets at: http://www.milibrary.org/events/gishjen or call (415) 393-0100.
Copies of Tiger Writing will be available for signing and purchase!
Thank you to our Asian-America Now program series sponsor: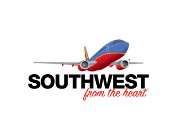 Event Details
Mechanics' Institute, 4th Floor, 57 Post Street, San Francisco
Buy Tickets
Free for Asia Society / Mechanics' Institute members, $12 for non-members

Add to Calendar
20130417T010000
20130417T023000
UTC
Asia Society: Writing Lives: Gish Jen in Conversation with Maxine Hong Kingston
Mechanics' Institute, 4th Floor, 57 Post Street, San Francisco
---