Made in China 2025: The Policy Behind the Rhetoric Conference
VIEW EVENT DETAILS
Our one-day conference, Made in China 2025: The Policy Behind the Rhetoric, brings policy experts, technologists, and business leaders together to discuss the core effects that this policy will have on Silicon Valley and the global technology market at large. Topics addressed include Artificial Intelligence, Intellectual Property, China's role in technology Manufacturing, as well as the global impacts of the policy.  
In conjunction with this conference, Asia Society Northern California will be referencing new reports surrounding the U.S.-China Technology debate. Opening remarks will be given by Asia Society's Wendy Cutler, former Acting Deputy U.S. Trade Representative. MERICS senior economist Max Zenglein will join us from Berlin and present new data surrounding the Made in China 2025 policy, looking into its effects from a global perspective. Dan Wang, of Gavekal Dragonomics, will join from Hong Kong and present new data on the semiconductor industry. 
Speakers include:

Wendy Cutler, Vice President, Asia Society Policy Institute and former Acting Deputy USTR
James McGregor, APCO Worldwide
James Mendenhall, Sidley Austin LLP,  former General Counsel of USTR
Jack Wadsworth, Honorary Chairman of the Board and Chairman Emeritus, Asia Society Northern California,  Advisory Director, Morgan Stanley
Elizabeth Economy, C. V. Starr Senior Fellow, and Director for Asia Studies at the Council on Foreign Relations, Visiting Fellow at Hoover Institution
Panels: 

Intellectual Property: Market Access for Technology
Mark Cohen, Berkeley Center for Law and Technology
Yabo Lin, Partner, M&A, Sidley Austin LLP
Damon Matteo, CEO, Fulcrum Strategy

Global Perspectives
Max Zenglein, Senior Economist, MERICS
Mary Kay Magistad, UC Berkeley School of Journalism, former East Asia correspondent for NPR and PRI

Artificial Intelligence
Matt Sheehan, Non-resident Fellow, The Paulson Institute
Sho Guo, VP of Marketing & Partnerships, ObEN, Inc

The New Made in China: From Hardware to Biotech
Dan Wang, Technology Analyst, Gavekal Dragonomics
Chuck Ng, founding President & CMO of Project PAI, venture partner at WI Harper
Yongwei Zhang, BGI Research
Greg Fisher, Founder/CEO, Berkeley Sourcing Group
Jack McCauley, Co-Founder, Oculus
Event Timing:
8:30 AM - 9:00 AM Registration
9:00 AM - 4:30 PM Program
For the latest schedule and speaker bios, please view our event app web link: https://whova.com/portal/madec_201901/

Mackenzie Room is located on the 3rd Floor of the Huang Engineering Center. 
Parking will be extremely limited, so please consider using public transportation.  For those of you driving, additional parking is available in the Tresidder Guest Lot, a ten-minute walk to the Huang Engineering Center.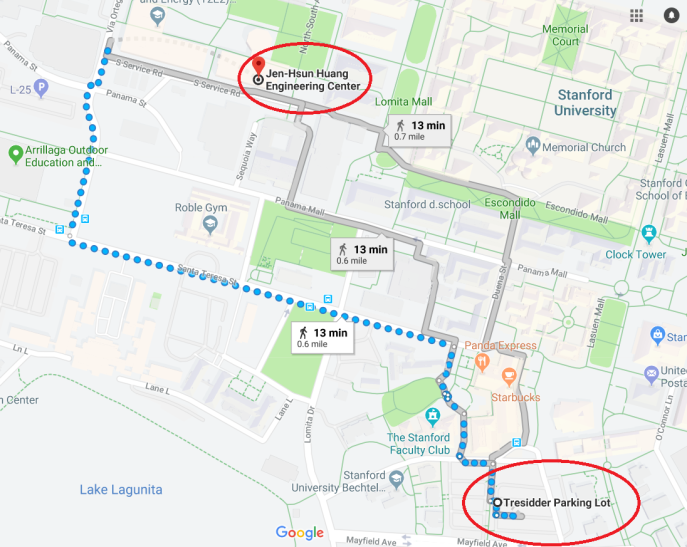 Ride share drop off along 475 Via Ortega.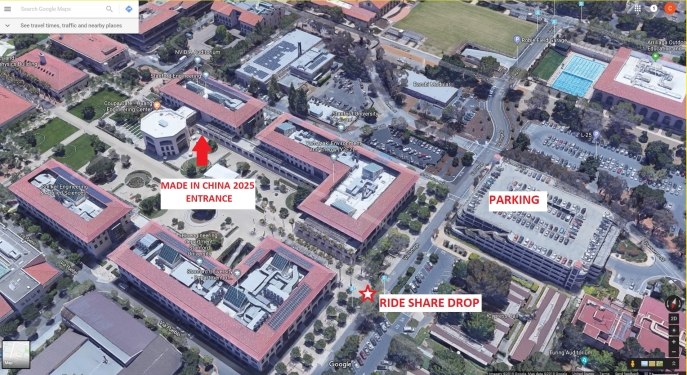 We look forward to having you join the conversation.
Event Details
8:30 a.m. - 5 p.m.
Mackenzie Room
Huang Engineering Center
475 Via Ortega, Stanford, CA 94305
Stanford University
Buy Tickets

Add to Calendar
20190115T163000
20190116T010000
UTC
Asia Society: Made in China 2025: The Policy Behind the Rhetoric Conference
Mackenzie Room Huang Engineering Center 475 Via Ortega, Stanford, CA 94305 Stanford University
---