Longing for Blue Skies: Clearing the Air in China and India
VIEW EVENT DETAILS
Air pollution in China's big cities is a well-documented phenomenon that has gained frontline local and international attention. In recent years, China's implementation of improvements to its air quality policies and regulations are beginning to improve the situation. China, however, is not the only country facing this challenge. India is also grappling with severe urban air pollution. According to the World Health Organization (WHO), 13 of the world's top 20 polluted cities are in India. As a critical factor to quality of life and public health, China and India are investing heavily to control their emissions and clean the air. Given the complexity of the challenge and sheer size of the problems they are facing, both countries are also looking at international expertise and experience for best solutions, creating market opportunities for clean air technology providers.
Join ASNC as we discuss the air pollution challenges China and India are facing, and what each country is doing to clear the air in their cities. We will also explore how the two countries are looking to the U.S. (and elsewhere) for help, including in California where the state's push to create a clean energy economy has become a global success story and a model to be emulated. 
---
Speakers
Tonny Xie, Executive Director, Clean Air Alliance of China
Ken Alex, Director, California Governor's Office of Planning and Research
Anup Bandivadekar, Passenger Vehicles Program Director & India Lead, International Council on Clean Transportation
Jeffrey Ball, Scholar-in-Residence, Stanford University Steyer-Taylor Center for Energy Policy and Finance (moderator)
---
Program Agenda

5:30 – 6:00 p.m. Registration 
6:00 – 7:30 p.m. Dialogue & Audience Q & A
7:30 – 8:00 p.m. Reception

Organized in Partnership with: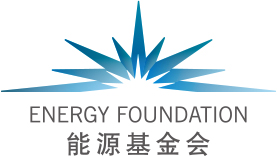 Co-sponsored by: China-US Energy Efficiency Alliance
                              The Asia Foundation
                              Pacific Environment
                              ICLEI-Local Governments for Sustainability USA
                              American Planning Association California-Northern Section
 
Event Details
6 - 7:30 p.m.
ASNC, Bechtel Conference Center, 500 Washington St, SF
Buy Tickets
FREE Asia Society Members, $10 Students, $20 Non-Members, $50 Special Rate of membership & admission
20160623T180000 20160623T193000 America/New_York Asia Society: Longing for Blue Skies: Clearing the Air in China and India

For event details visit https://asiasociety.org/northern-california/events/longing-blue-skies-clearing-air-china-and-india ASNC, Bechtel Conference Center, 500 Washington St, SF