Civic Hackers: Code for Social Activism in Asia
VIEW EVENT DETAILS
Asia Society Northern California brings together a range of experts to discuss an exciting new phenomenon. Civic "hackers" utilize technology to empower citizens and generate positive social change. We will ask questions such as: what are the mechanisms through which civic hackers bring about social transformation? What is the philosophy, aim and genesis of this phenomenon? What is the impact across the world and, in particular, in Asia?
Our panelists represent several Code-for campaigns around the globe: Harini Ganesh, Founding Team Member, Code for India; Nicole Neditch, Senior Director of Community Engagement at Code for America; Ashar Rizqi, President of Code for Pakistan; and Ping Yeh, Contributor, g0v.tw (Taiwan). The panelists will illustrate the social contexts for their respective Code-for projects and campaigns, plus the unique challenges of each civic setting. The discussion will explore successful campaigns, innovations and the kinds of challenges civic engagement initiatives face worldwide. Vivek Srinivasan of the Program on Liberation Technology at Stanford University will moderate the discussion. After the panel discussion, audience members will have the opportunity to interact with the panelists during short break-out sessions.

Speakers

Harini Ganesh is one of the founding team members of Code for India, and President (2015) of the Silicon Valley Chapter. At CFI, Harini has led the teams that run several hackathons in India & the US. She focuses on nonprofit partnership, corporate partnership, and hackathon/meetup operations. She is originally from southern India and has over 12 years of volunteering and consulting experience in nonprofits working with both rural and urban Indian population. Harini truly believes in probono work and hopes to play a role in maximizing impact through tech talent.

Nicole Neditch, Senior Director of Community Engagement at Code for America, oversees the organization's key objective to grow and support an active network of individuals, organizations, and government partners who are working together to make government work in the 21st century. Nicole came to Code for America from the City of Oakland, where she worked for the City Administrator on initiatives related to open government, service design, and public participation. Prior to that, she was a web developer and a community evangelist dedicated to increasing economic opportunities for artists in the Bay Area.
Ashar Rizqi is President of Code for Pakistan, and oversees key strategic initiatives such as civic startup incubation, digitizing government service delivery using design thinking, open data and many more. He brings his experience to Code for Pakistan as a startup founder and as an engineering manager working at Box.com scaling out Box's cloud to meet the security and compliance demands of the government and fortune 500.
Vivek Srinivasan (moderator) works with the Program on Liberation Technology at Stanford University. Academically, he has a broad range of interests in development-related issues including the right to food, the right to education, anti-corruption movements, collective action and the role of institutions in development. These interests have derived from his work with various campaigns for socio-economic rights in India. His main line of work at Stanford is to look at the role that ICT could play in making governments transparent. One of the projects currently underway in India seeks to create proactive disclosure of information using mobile phones that have become ubiquitous in India. Srinivasan received his PhD in social sciences from Syracuse University.

Ping Yeh is a Contributor to g0v.tw and co-founder of its moedict project. He is a columnist, scientist, engineer, and evangelist on open source software and open data. Ping co-founded COSCUP, the largest community-run annual open source conference in East Asia. He is interested in community building, technology outreach, writing systems, and using technology to address issues related to societies and government. Ping received his Ph.D. in physics from National Taiwan University.
 
---

Program Agenda
5:30 – 6:00 p.m. Registration
6:00 – 6:45 p.m. Panel discussion
6:45 – 7:15 p.m. Breakout sessions
7:15 – 7:45 p.m. Wine reception & networking
---
Organized in Partnership with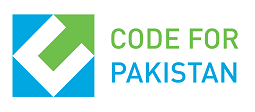 Event Details
6 - 7:30 p.m.
ASNC, Bechtel Conference Center, 500 Washington Street, San Francisco
Buy Tickets
FREE Asia Society Members, $10 Co-Sponsor Members and Students, $20 Non-Members
20160609T180000 20160609T193000 America/New_York Asia Society: Civic Hackers: Code for Social Activism in Asia

For event details visit https://asiasociety.org/northern-california/events/civic-hackers-code-social-activism-asia ASNC, Bechtel Conference Center, 500 Washington Street, San Francisco