Chaos to Crisis? Creating a Coherent U.S. Response to China
VIEW EVENT DETAILS
Release of a new Asia Society Task Force Report on U.S. Policy Toward China
The U.S.-China relationship is at a crossroads. The Trump administration's recent statements on issues such as the South China Sea, the One China Policy, and North Korea's missile launch have disrupted America's traditional approach to China, creating more uncertainty than coherence. At the same time, leaders in Beijing are acting more assertively in Asia, more mercantilist in their economic strategies, and more authoritarian in their domestic policies. How will the Trump administration's policy on China evolve in the coming years? Will the cornerstones of modern Sino-U.S. relations—such as the One China Policy—remain unchanged? Join Asia Society as we convene leading experts to discuss where America's relationship with China is headed under the Trump administration. The event will also launch a new Asia Society report, "U.S. Policy Toward China: Recommendations for a New Administration," which identifies six contentious, high-priority issues where U.S. interests are immediately at stake and where missteps could undermine the foundation of the U.S.-China relationship. The Task Force's report provides guidance and policy recommendations for the U.S. which will defend U.S. interests and encourage China to act in productive ways. Read the Task Force report at AsiaSociety.org/USChinaTaskForce.
---
Program Agenda:
12:00-12:30 Registration and Lunch
12:30-2:00 Dialogue and Audience Q&A
Location: Wilson Sonsini Goodrich & Rosati, 650 Page Mill Rd, Palo Alto, CA 94304
---
Speakers:
Karl Eikenberry, Oksenberg-Rohlen Fellow, Director of the U.S.-Asia Security Initiative; Faculty, Shorenstein Asia-Pacific Research Center, Stanford University
Orville Schell, Arthur Ross Director, Asia Society Center on U.S.-China Relations
Susan Shirk, Research Professor; Chair, 21st Century China Center, UC San Diego School of Global Policy and Strategy
---
In Partnership with: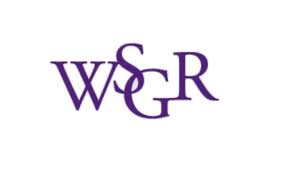 ---
ABOUT THE REPORT:
The Task Force comprises a group of 20 prominent China specialists that include former U.S. government officials, scholars, and think tank researchers, many of whom served under both political parties and every U.S. president since the Nixon administration. The goal has been to reflect on how the U.S.-China relationship has evolved and to draft a set of recommendations for the incoming presidential administration on how the United States can best advance U.S. interests given the current political climate. We hope this report can provide the starting point for a public conversation on these vitally important questions.
TASK FORCE CO-AUTHORS:
Charlene Barshefsky, Senior International Partner at WilmerHale
Kurt M. Campbell, Chairman and CEO of The Asia Group, LLC
Thomas J. Christensen, William P. Boswell Professor of World Politics of Peace and War and Director of the China and World program at Princeton University
Elizabeth C. Economy, C.V. Starr Senior Fellow and Director for Asia Studies at the Council on Foreign Relations
Karl Eikenberry, Oksenberg-Rohlen Distinguished Fellow and Director of the U.S.-Asia Security Initiative at Stanford University's Asia-Pacific Research Center
M. Taylor Fravel, Associate Professor of Political Science and Member of the Security Studies program at MIT
Melanie Hart, Senior Fellow and Director of China Policy at Center for American Progress
Winston Lord, Former U.S. Ambassador to China and Former Assistant Secretary of State for East Asian and Pacific Affairs
Evan S. Medeiros, Managing Director, Asia at Eurasia Group and Former Special Assistant to President Obama and Senior Director for Asian Affairs at the National Security Council
Andrew J. Nathan, Class of 1919 Professor of Political Science at Columbia University
Orville Schell, Arthur Ross Director of the Center on U.S.-China Relations at Asia Society
David Shambaugh, Professor of Political Science & International Affairs and Director of the China Policy Program at the Elliott School of International Affairs at George Washington University
Susan L. Shirk, Chair of the 21st Century China Center and Research Professor at UC San Diego School of Global Policy and Strategy
James B. Steinberg, University Professor of Social Science, International Affairs, and Law and former Dean of the Maxwell School at Syracuse University


IN COLLABORATION WITH:

This project was made possible by a grant from the Carnegie Corporation of New York, with additional support from The Annenberg Retreat at Sunnylands, Henry Luce Foundation, Janet and Arthur Ross Foundation, and Harold and Ruth Newman.
Event Details
12 - 2 p.m.

Wilson Sonsini Goodrich & Rosati, Courtyard 2B 650 Page Mill Rd, Palo Alto, CA 94304
Buy Tickets
FREE Asia Society Members, $10 Promotional Co-Sponsors & Students, $20 Non-Members, $50 (SPECIAL OFFER!) Admission + 1-year Membership