CANCELLED - Farewell to Free Trade? Trump's New Deal with the World
VIEW EVENT DETAILS
This event is currently being rescheduled
The future of free trade is in flux: Almost immediately upon taking office, President Trump moved to carry out his campaign promises to protect the American worker from "unfair" foreign competition. The president withdrew the U.S. as a party to the Trans-Pacific Partnership, announced that one of his top trade priorities would be to renegotiate NAFTA, and threatened to take actions against countries with large bilateral trade imbalances with the U.S.
Join Asia Society Northern California and the Japan Society of Northern California for a dialogue that will assess what these developments mean for America's economic relationships with countries throughout the world, and how Trump's trade policy will impact the economy in the U.S. as well as in the Bay Area where foreign trade and investment has been a key driver of jobs and growth. Speakers will feature trade experts along with former officials from the Office of the United States Trade Representative, including Wendy Cutler of the Asia Society Policy Institute, who as the former deputy U.S. trade representative spearheaded the Trans-Pacific Partnership agreement. 
---
Program Agenda:
6:00—6:30pm   Registration
6:30—7:45pm   Dialogue and Audience Q&A
7:45—8:15pm   Networking Reception
---
Speakers:
Vinod Aggarwal, Professor, Political Science, UC Berkeley
Wendy Cutler, Vice President and Managing Director, Asia Society Policy Institute; former Deputy U.S. Trade Representative
Larry Greenwood, President, Japan Society of Northern California (moderator)
Demetrios Marantis, Senior Vice President, Global Government Affairs, Visa; former Acting U.S. Trade Representative
---
Organized in Partnership with: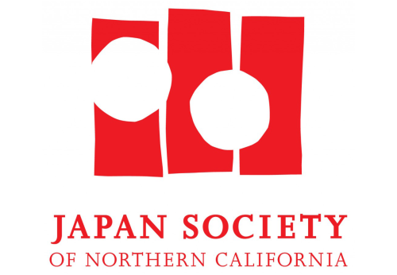 Event Details
6:30 - 7:45 p.m.

K&L Gates LLP 4 Embarcadero Center, Suite 1200. San Francisco, CA
Buy Tickets
FREE Asia Society Members, JSNC Members; $10 Promotional Co-Sponsors and Students; $20 Non-Members; $50 Special ASNC Member + Admission package
20170426T183000 20170426T194500 America/New_York Asia Society: CANCELLED - Farewell to Free Trade? Trump's New Deal with the World

For event details visit https://asiasociety.org/northern-california/events/cancelled-farewell-free-trade-trumps-new-deal-world K&L Gates LLP 4 Embarcadero Center, Suite 1200. San Francisco, CA