Breaking Ground: Chinese Investment in U.S. Real Estate
VIEW EVENT DETAILS
An Asia Society/Rosen Consulting Group Report
It is one of the most profound consequences of China's growing wealth: Chinese investment in U.S. real estate has exploded, particularly in New York and California. Chinese nationals are now the biggest foreign buyers of American homes, purchasing homes valued at $93 billion in the past five years, including $28.6 billion in 2015 alone. Commercial property purchases have surged as well, to $8.5 billion last year, a 15-fold increase from 2010. And, at nearly $208 billion, China is the biggest foreign holder of U.S.-government-backed real estate bonds.
These are among the findings of a major new report, presented by Asia Society and the Rosen Consulting Group, that provides an authoritative, comprehensive, and one-of-a-kind accounting of Chinese investment stocks and flows into the U.S. real estate market. Join us for a special program on the report and its implications; speakers will discuss the report and provide context for the broader debate, too often ideological and acrimonious, over U.S.-China trade and investment. For more information on the report, visit AsiaSociety.org/ChinaRealEstate

Read about our launch event in New York (May 16) and please join us for our launch event in Los Angeles (May 25).  
Speakers:
Darlene Chiu Bryant, Executive Director, ChinaSF (moderator)
Zhengyu Huang, Chairman, ImmCapital 
Arthur Margon, Partner, Rosen Consulting Group
Alan Pomerantz, Senior Counsel, Pillsbury Winthrop Shaw Pittman LLP
Sean Randolph, Senior Director, Bay Area Council Economic Institute
WU Chen, Deputy Chief Executive Officer, China Oceanwide Holdings Limited
---
Program Agenda:
5:30 - 6:00 pm: Registration
6:00 - 7:30 pm: Discussion and Q&A
7:30 - 8:00 pm: Reception & Networking
---
About the Author:
Rosen Consulting Group is the leading independent real estate economics consulting firm. Founded in 1990 and with offices in Berkeley and New York, RCG provides strategic consulting and unbiased investment guidance through all market cycles. RCG is a trusted advisor to leading banks, insurance companies, institutional investors, and public and private real estate operators.

Organized in Partnership with: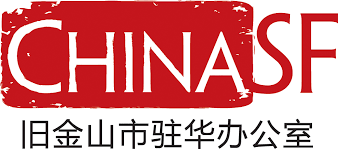 Established in 2008, ChinaSF is an economic initiative of San Francisco in close partnership with the San Francisco Center for Economic Development. ChinaSF's mission is to facilitate innovation and trade by providing bilateral access to government, business, and educational communities in Greater China and San Francisco.
 
Strategic Partners: Bay Area Council & AREAA
---
Asia Society thanks its generous report sponsors:
Silver Sponsors
 
    

Bronze Sponsors
     
 
 
---
Related Links:
If you reside in New York or Southern California, Asia Society will have related programs on this subject on two different dates and locations:
Read about the report launch at Asia Society headquarters in New York on Asia Blog
Event Details
6 - 7:30 p.m.
ASNC, Bechtel Conference Center, 500 Washington Street, San Francisco
Buy Tickets
$50 Asia Society/Sponsor Members; $75 Non-Members; $100 (SPECIAL OFFER!) Admission + 1-year Membership

Add to Calendar
20160525T010000
20160525T023000
UTC
Asia Society: Breaking Ground: Chinese Investment in U.S. Real Estate
ASNC, Bechtel Conference Center, 500 Washington Street, San Francisco
---