2023 Asia Game Changer West Awards Gala
VIEW EVENT DETAILS
Honoring Innovative Leaders Impacting Asia and the World
This special event marks our 25th anniversary and recognizes individuals, organizations, and movements that have demonstrated true leadership and made a significant impact in the fields of policy and business, technology and innovation, arts and culture, and education. The dress code for this event is either Black tie or cultural attire.
Partnership Opportunities
Learn more
You won't want to miss this inspiring evening filled with stimulating conversation, stunning performances, and delicious food and drink. Join us in honoring and celebrating the achievements of our esteemed award recipients.
Take a look at photos and videos from our past galas in 2022, 2021, 2020, 2019 to get a sense of the amazing experiences that await you. Mark your calendars and make sure to join us on this special night of celebration and inspiration.
---
2023 ASIA GAME CHANGER WEST HONOREES 
Stay tuned for more updates regarding our 2023 Game Changer West Honorees
Chong-Moon Lee
Founder & Chair, Ambex Ventures
Asia Society Trustee
Chair Emeritus, Asia Society Northern California
Lee founded Diamond Multimedia Systems in 1982, which later achieved the No. 1 ranking in market share for PC graphics accelerator products in America. Lee served on the Board of Trustees at Center for Strategic and International Studies (CSIS) in Washington, DC. Currently, he serves as a trustee and commissioner of the Asian Art Museum of San Francisco, which is also known as Chong-Moon Lee Center for Asian Arts and Culture. He served as Consulting Professor at Stanford University's Asia Pacific Research Center, and currently serves as Chaired Professor Emeritus at Korea Advanced Institute of Science & Technology (KAIST). Lee is also an Asia Society Trustee and serves as Chair Emeritus for Asia Society Northern California. He holds honorary doctoral degrees from several leading universities including Seton Hall University and KAIST, a master's degree from Vanderbilt University and a law degree from Chung-Ang University in Seoul.
AAPI Youth Rising 
AAPI Youth Rising is a student-led organization whose mission it is to take small actions to make positive change in their communities. The organization came together in March 2021 when they organized a 1,200+ rally in Berkeley, California to bring awareness to the increase in xenophobia against Asians in America. Now the group has a national reach with 50+ Chapter Leaders across 15 states and counting.
The White House honored the organization at the "United We Stand" Summit on September 15, 2022 for their work. The group has spoken with the TODAY Show, Washington Post, Good Morning America, CBS Evening News, Teach For America, "Together As One" by Soul of a Nation, and many others. TIME for Kids wrote about the AAPI Youth Rising Rally when the founder of AAPI Youth Rising was named as Top 5 Time Kid of the Year.
American Girl selected the organization the 2022 Girl of the Year Partner Organization for the first Chinese American Girl of the Year, Corinne Tan. Thanks to American Girl, AAPI Youth Rising's message reached 1.3+ billion impressions in 2022 through the partnership announcement.
Tammy Ma, Plasma Physicist, National Ignition Facility
on behalf of the Lawrence Livermore National Lab team
Dr. Ma is a plasma physicist at Lawrence Livermore National Laboratory's National Ignition Facility (NIF). In December of 2022, the NIF made the groundbreaking achievement of "fusion ignition" in a controlled setting for the first time on Earth. Through these reactions, her team was able to recreate the way stars generate energy, instilling hope that this process could one day power the world with clean and limitless energy. Learn more about this historic milestone on CBS 60 Minutes here.
Dr. Ma leads experiments aimed at achieving fusion ignition by using NIF's 192 laser beams to compress fuel capsules containing deuterium and tritium (isotopes of hydrogen) in a process called inertial confinement fusion (ICF). The goal is to achieve sustained thermonuclear fusion, where the fuel fuses into heavier elements, and many times more energy is released than it took to initiate the reaction.
Following her master's degree and Ph.D. from University of California, San Diego, she completed a postdoc at LLNL before becoming a staff scientist in 2012. In 2018, Dr. Ma awarded the Presidential Early Career Award for Science and Engineering, the highest honor bestowed by the United States government on early-career science and engineering professionals. She also received the American Physical Society 2016 Thomas H. Stix Award for Outstanding Early Career Contributions to Plasma Physics Research.
---
SPEAKERS & PRESENTERS
Gala speakers and presenters from left to right: 
London Breed, Mayor of the City and County of San Francisco
Russell Jeung, Co-founder of Stop AAPI Hate; Professor of Asian American Studies at San Francisco State University; 2022 Asia Game Changer West Honoree
Peter Schwartz, Senior VP for Global Government Relations & Strategic Planning, Salesforce
John S. Wadsworth, Jr., Advisory Director, Morgan Stanley; Asia Society Trustee Emeritus; Asia Society Northern California Honorary Chair
Evan Low, State Assemblymember, California District 26

Gary Rieschel, Asia Society Northern California Board Chair; Founding Managing Partner, Qiming, Asia Society Trustee

Kayla Valencia, West Coast Outreach Lead, Southwest Airlines

Christian Daly, External Affairs Officer for Northern California, California State Treasurer Fiona Ma

Margaret Conley, Executive Director, Asia Society Northern California 
---
SILENT AUCTION PACKAGES
To view our Silent Auction Packages, visit our Silent Auction Website.
Gala attendees will have the opportunity to bid on some amazing silent auction items, ranging from exclusive wine country experiences, to dinner parties with renowned Bay Area chefs, to luxury health and beauty packages.
Note that packages will only be open for live bidding at the Gala on Wednesday, April 19. 
---
GALA ENTERTAINMENT
Ashlyn So, a 15-year-old fashion designer and accidental activist, learned sewing at age 6. She has shown her collections during New York Fashion Week and Paris Fashion Week. At the beginning of 2021 when she saw Asian elders being senselessly attacked, she started two rallies and spoke at numerous other rallies and conferences against racism and hate towards love and unity. Ashlyn combines her fashion and activism and believes that fashion gives people an identity and a voice. She's been written up in Teen Vogue and Seventeen Magazine Voice of Change and named PopSugar 21 under 21 Unstoppable Women. She told her story at The Ellen Show with Tiffany Haddish. She spoke at the UN International Day of Peace in September 2022. Ashlyn contributes to those in need through live-auction fundraising for her custom design services. Her generosity creating 1000 masks for frontline workers early in the pandemic won her an E! People's Choice Award as one of the People's Heroes. Her fashion collections encourage us to look beyond skin color and to remember that we are all multifaceted beings not to be stereotyped. She designs custom special-occasion dresses for women and girls. Find Ashlyn on Instagram @ashlynso_ and her work at ashlynso.com.
Charya Burt is an acclaimed master dancer, choreographer, vocalist and teacher of Classical Cambodian Dance. After the Khmer Rouge genocide, Burt trained extensively with Cambodia's foremost surviving dance masters, eventually joining the dance faculty of Cambodia's Royal University of Fine Arts. A Hewlett 50 Commission was awarded her in 2021 to create The Rebirth of Apsara: Artistic Lineage, Cultural Resilience and the Resurrection of Cambodian Arts from the Ashes of Genocide. An inaugural Dance/USA and 2022 Americans for the Arts Johnson Fellow and Isadora Duncan Award recipient for Individual Performance, Burt's mission is to continue to preserve and renew her art-form, elevate the professionalism of community dance groups, and to create innovative new works firmly rooted in tradition. A true culture bearer, Burt is founding artistic director of Charya Burt Cambodian Dance, based in the San Francisco North Bay.
Aidan Perreault is a computer science Ph.D. candidate at Stanford University and Kathleen Yuan is a recent Stanford master's graduate from the Center for Computer Research in Music and Acoustics. They both previously studied violin at Northwestern University's Bienen School of Music and have attended music festivals such as the Aspen Music Festival, Music Academy of the West, and Musique dans le Gers. They have studied chamber music with members of the Takacs, Dover, Vermeer, and St. Lawrence quartets. Together, they continue to share their love of music by performing regularly across the San Francisco Bay Area and in chamber music at Stanford. 
Taiko SOBA is a young taiko ensemble under the Palo Alto Buddhist Temple Dharma School. The group formed in 2016 as a way of giving friends the opportunity to play taiko together once again. The members come from a variety of backgrounds, including collegiate taiko, former Dharma School students, and other taiko groups throughout the country.
---
Relive the Magic: Asia Society Game Changer West Awards Gala 2022
Thank you to our Gala Sponsors!

Buck Gee & Mary Hackenbracht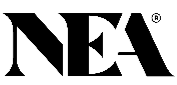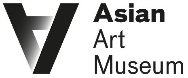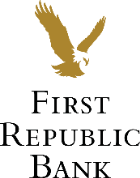 William Fuller

Pam & Dennis Joyce

Thierry Porte

Sheila Melvin

Frank Lavin

In-kind Sponsors


Asian Art Museum
Cathay Pacific
Chef Chu's
Hope Chen
China Live
Decorté
Donum Estate
The Duckhorn Portfolio


Eight Tables
Max Erdstein
Fang
Farmhouse Kitchen
Filoli
Freeman Winery
The French Laundry

Gliding Eagle
Vinita Gupta
Hotel Adagio
IVSF Catering
Kawashima's Kitchen
Larkmead
New Delhi Restaurant
Oakland Zoo


The Rieschel Foundation
Salesforce
San Francisco Opera
San Francisco Giants
SF MoMa
San Francisco Symphony
Shashi Group
ShunYi Cellars
Event Details
In-person
5:15 - 9 p.m.
San Francisco Time
Calculate your local time »
San Francisco City Hall
1 Dr Carlton B Goodlett Pl,
San Francisco,
CA 94102
Buy Tickets - Members
Buy Tickets
$1250 Early bird for ASNC Members only (offer expired February 28); $1400 for ASNC Members (March 1 – close); $1500 for Non-members (March 1 – close)