ASNC's 3rd Annual Fund
Dear Valued Community Member,
As you may know through participation in our various public programs, panel discussions, and conferences, we at Asia Society Northern California (ASNC) believe that an understanding of Asia is vital in an increasingly interdependent world. To achieve this, we strive everyday to provide a forum for individuals such as yourself to discover and connect with Asia, because without cultural exchange today, we cannot solve the global issues of tomorrow. Over the last decade, Asia Society Northern California has become the region's premier resource for those with a passion and relationship with Asia:
We explore the links between California and Asia, providing the Bay Area with unique educational public programming focused on the diversity of Asia and Asian America, with offerings on policy, business, arts and culture, and sustainability.
We collaborate to resolve conflicts facing the world today as part of a global network dedicated to exchanging ideas and information with nations and cultures across the Pacific and around the world.
We promote Asian-American culture, exploring the unique identities, struggles, and achievements of Asian-American communities today.
We thrive. Asia Society Northern California is entirely self-supporting, funded by members, corporate sponsorships, and the generosity of community members. In the decade since our founding, the support of our members, our board, and individuals like you has allowed us to steadily increase our programs and community impact while balancing our books each year.
This fall marks the anniversary of our 3rd Annual Fund Drive, and I am reaching out to you as a community member to ask that you to consider making a contribution. While ASNC is proud of its growing membership, this only covers 18% of our budget, and we therefore rely on other sources of fundraising such as the Annual Fund to support bringing high-quality contemporary educational public programming to the Bay Area. To continue our work in cultivating intercultural understanding between the U.S. and Asia for a shared future, we sincerely hope that you will consider an Annual Fund gift of your choice, easily made online by clicking here to help us reach our goal of raising $20,000 this year. Please keep in mind that many employers match gifts, doubling your contribution!
Your Annual Fund Donation will be recognized in our Fall 2013 newsletter and guarantee that our family of globally minded members and non-members alike will continue to benefit from interdisciplinary public programs, interactive web content, and educational enrichment.
Best Regards,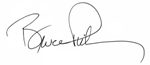 Bruce Pickering
Executive Director & Vice President Global Programs