Music From Japan 40th Anniversary
Music From Japan (MFJ) and Asia Society are pleased to announce MFJ's 40th Anniversary Festival, which will feature cross-cultural collaborations between musicians from Japan, China, Korea, and the United States. Music From Japan is the leading presenter of Japanese contemporary and traditional music in the United States and around the world.
Two-day tickets are $40 for members and $55 for non-members. Phone sales only. Please call (212) 517-2742
Music from Japan 40th Anniversary at Asia Society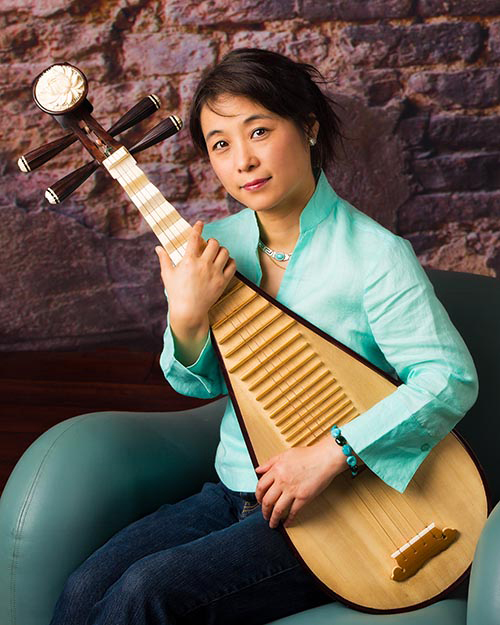 East Asian Vibrancy 
February 7, 2015
8:00 pm
Pre-performance lecture-demonstration by Ralph Samuelson at 7:00 pm
Three internationally acclaimed traditional instrumentalists from Japan, Korea, and China, will perform contemporary and classical repertoire on their respective instruments as soloists and as a trio. A series of solo works will be followed by a group improvisation and the world premiere of Unkai (Sea of Clouds) written by composer Ned Rothenberg. Mayumi Miyata will perform on Japanese sho, a reedy-sounding mouth organ; Chinese-American Wu Man will perform on the pipa, a Chinese lute; and Korean-American Jin Hi Kim will perform on a Korean zither called the komungo.
 
---
Highlights of MJF Commissions III
February 8, 2015
2:00 pm
To celebrate MFJ's long history of commissioning Japanese and American composers, two new MFJ commissions will be presented alongside a retrospective of compositions from prior years. These works will be performed by New York's finest interpreters of contemporary repertoire including world renowned cellist Fred Sherry and the two-time Grammy Award winning clarinetist Richard Stoltzman.
An open forum moderated by Fred Sherry with composers Ned Rothenberg, Yoichi Sugiyama, and Michio Kitazume, will follow the concert.
---
Read an interview with Music From Japan Executive Director Mari Ono