Meet the Trailblazing 'Badass' of Chinese Theater
A short introduction to Meng Jinghui
Playwrights and theater directors are seldom household names, but Meng Jinghui breaks the mold. A leading figure of China's avant-garde performance landscape, the Central Academy of Drama graduate broke onto the scene as a master's student with a reimagined version of Waiting for Godot, capturing the generation who came of age in the 1980s and found themselves caught between a collective-driven past and market-propelled future. The theater studies professor and scholar Claire Conceison describes Meng's theatrical practice as "blending the lofty with the profane." Among the theatrical cognoscenti, mainstream fans, and Meng himself, he's cultivated a niubi — badass and cool — persona, willing to address social issues from his highly visible, literal stage.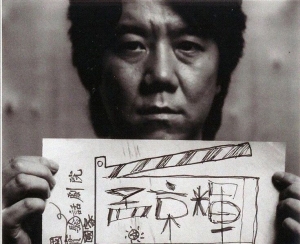 Early in his career, Meng was known for staging creative reimaginations of works by Western playwrights, including Samuel Beckett, Eugene Ionesco, and Dario Fo. Other early works, such as Sifan (Longing for Worldly Pleasure) and I Love XXX, are examples of his playful, almost anarchic blurring of the lines between theater and performance art, high art and populist sensibility, political statement and popular entertainment.
Despite growing his enterprise to theaters in Beijing and Shanghai, plays featuring celebrity actors, and a prodigious output of new productions, Meng retains his reputation as an artistic risk-taker and rabble-rouser. He's also assembled a stable of repertory players whose acting accomplishments are no less impressive than Meng's own. Since 2008, actress and performer Huang Xiangli has appeared in multiple productions before carving out a role as the "queen of monodrama" — one-person performance. While her earlier collaborations with Meng were adaptations of Western works, including Letter From an Unknown Woman and Bonjour Tristesse, 2017's Nine and a Half Love is an ambitious work that draws inspiration from Homeric verse, Greek tragedy, Nietzsche, Proust, Polish filmmaker Krzysztof Kieslowski, and real-life tales of revenge.
This month, Asia Society hosts the North American premiere of Nine and Half Love, featuring Huang Xiangli and directed by Meng Jinghui. The production is a presentation of Asia Society and the Creative China Festival.