Korean Movie Night New York - Webtoon Comes to the Big Screen
Co-presented with Korean Cultural Service NY
Co-presented by Korean Cultural Service NY and Asia Society
Korean Movie Night New York series: 
Webtoon Comes to the Big Screen (Sep. 9 - Oct. 20)
Webtoons, also known as webcomics, are online-based comics or graphic novels which have become a pop-culture phenomenon in Korea. The dynamic graphic form is breathing new life into Korea's comics industry and keeping the young generation engaged with one of the long standing elements of popular culture from a pre-digital era. The boom in webtoons started in 2003, facilitated by ever expanding web portals available to the Korean online community, including Naver and Daum, as well as the almost universal spread of smartphones. Meanwhile the most popular webtoons have rapidly leapt from the small monitor and smartphone to the big screen with a number of phenomenally successful TV and film adaptations, becoming a force in the lively world of Korean movies. This series will feature the best films based on webtoons by critically acclaimed webtoon artists. It is planned in conjunction with the exhibition Webtoon at Gallery Korea, Korean Cultural Service NY (460 Park Avenue, 6th Floor, NYC), on view from September 8 to October 16, 2015.
Korean Movie Night New York is an ongoing, approximately twice-a-month film program that introduces the full spectrum of contemporary and classic Korean cinema to New York audiences, from popular blockbusters, independent films, and documentaries to animation and family movies. For information on the series, visit here. 
Screenings at:
Asia Society
725 Park Avenue (at 70 Street)
New York, NY 10021
Free admission. First-come, first-served.
---
Webtoon Comes to the Big Screen (Sep. 9 - Oct. 20, 2015):
Moss
(이끼 ik-kie)
Directed by Kang Woo-suk
Starring: Jung Jae-young, Park Hae-il
2010. South Korea. 158 min. 35mm. In Korean with English subtitles.
Wednesday, September 9, 2015, 6:30 PM
Moss is a psychological mystery thriller adapted from Yoon Tae-ho's webtoon of the same title, and directed by Korea's leading blockbuster filmmaker of the 1990s and 2000s, Kang Woo-Suk (Two Cops, Public Enemy, Silmido). In a small rural village, the god-like Ryu Mok-hyeong (Heo Jun-ho) is trying to forge a haven for those wishing to be reborn and live untouched by the world's evil. Flash forward to Mok-Hyeong's good-for-nothing son Ryu Hae-Guk (Park Hae-Il, War of the Arrows) arriving for his father's funeral. In an attempt to settle his father's estate, Hae-Guk discovers a tangled web of secrets and lies and abuse of power that may ultimately point to murder. Note: The English-language version of the webtoon Moss debuted on Huffington Post's Spottoon on August 3, 2015. Q&A with webtoon artist Yoon Tae-ho, moderated by Goran Topalovic, Executive Director of New York Asian Film Festival.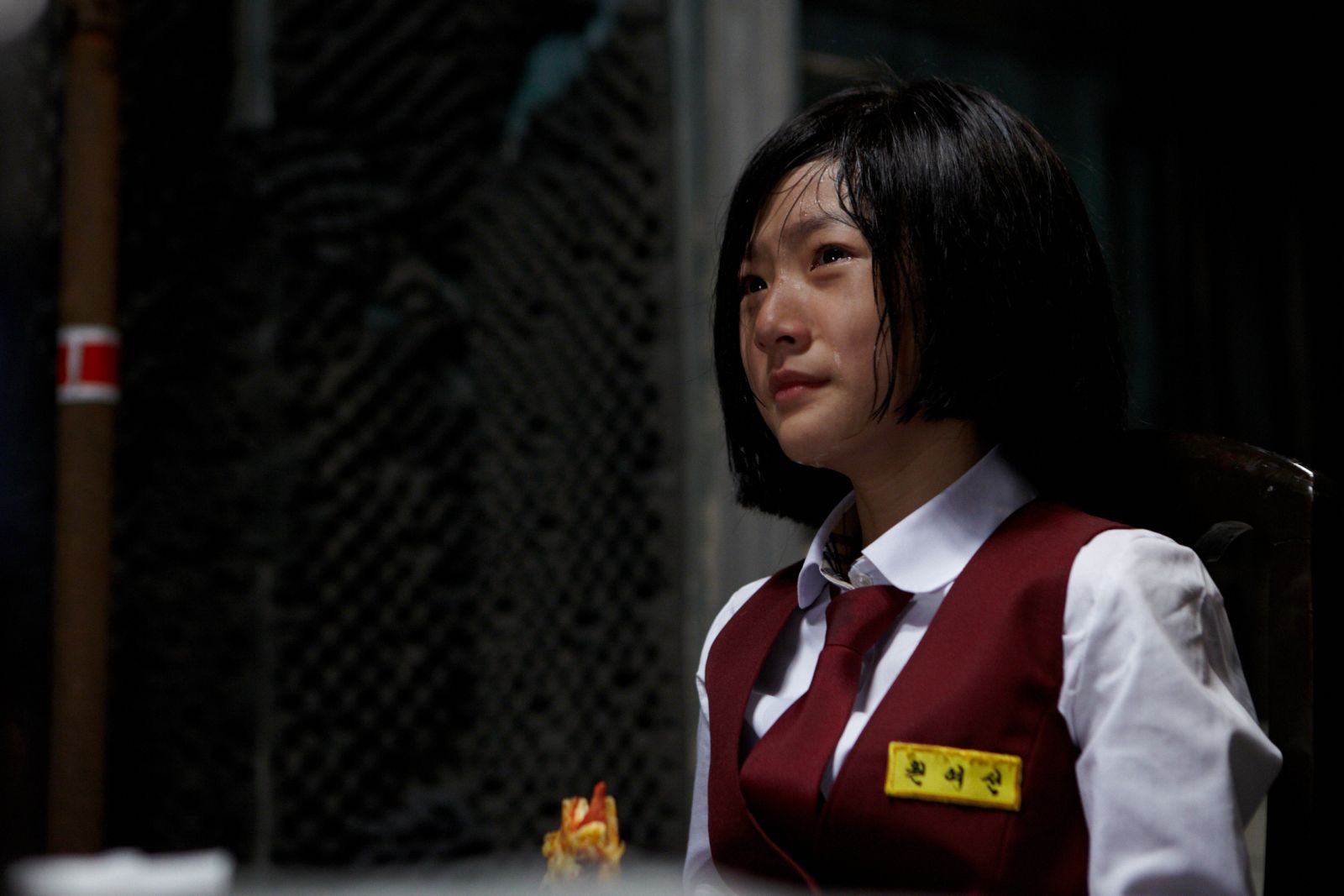 U.S. Premiere
The Neighbors
(이웃사람 i-oot-sa-ram)
Directed by Kim Khan (aka Kim Hwi)
Starring: Kim Yunjin, Kim Sae-ron, Cheon Ho-jin, Im Ha-ryong, Ma Dong-suk, Kim Sung-kyun, Jang Young-nam, Do Ji-han
2012. South Korea. 115 min. DCP. In Korean with English subtitles.
Tuesday, September 22, 2015, 6:30 PM
The Neighbors is an ensemble cast suspense thriller based on Kang Full's 2008 webtoon of the same title. Schoolgirl Yeo-sun (Kim Sae-ron) is found dead after not returning home from school. Her stepmother (Kim Yunjin from ABC's Lost) suffers from enormous guilt for failing to pick her up from the bus stop. Things are not made any easier by the presence of Soo-yeon (Kim Sae-ron), another girl in the same apartment complex who bears a striking resemblance to Yeo-sun. One of the residents of the building has been acting strangely and although his neighbors begin to suspect him, for mysterious reasons they choose to hold back from telling anyone about their suspicions.
New York Premiere
Secretly, Greatly
(은밀하게 위대하게 eun-mil-ha-gae, wi-dae-ha-gae)
Directed by Jang Cheol-soo
Starring: Kim Soo-hyun, Park Gi-woong, Lee Hyun-woo
2013. South Korea. 127 min. Digital. In Korean with English subtitles.
Tuesday, October 20, 2015, 6:30 PM
The Centerpiece Presentation of the 12th New York Asian Film Festival and one of the most popular Korean Movie Night New York films, Secretly, Greatly is based on artist Hun's widely popular webtoon Covertness. This film broke several box office records and is the most successful Korean webtoon adaptation to date with 7 million movie theater admissions. This action comedy-drama follows the fortunes of a group of elite North Korean spies, trained since youth, who have been dispatched to South Korea. They assume various undercover identities, including a village idiot, an aspiring singer, and a high school student. Heartthrob Kim Soo- hyun plays Won Ryu-hwan, a highly accomplished North Korean agent, whose cover is that of the village idiot. A sequel to the original Covertness webtoon is currently running on the Daum portal.