Korean Movie Night New York - Summer Edition
Co-presented with Korean Cultural Service NY
Co-presented by Korean Cultural Service NY and Asia Society
Korean Movie Night New York series: 
Korean Movie Night New York is an ongoing, approximately twice-a-month film program that introduces the full spectrum of contemporary and classic Korean cinema to New York audiences, from popular blockbusters, independent films, and documentaries to animation and family movies. For information on the series, visit here. 
Screenings at:
Asia Society
725 Park Avenue (at 70 Street)
New York, NY 10021
Free admission. First-come, first-served.
---
Summer Edition (June 11 - Aug 25, 2015):
Encore Screening. Back by Popular Demand.
Ode to My Father
(국제시장 Guk-je-si-jang)
Directed by JK Youn (Youn Je-kyun)
Starring: Hwang Jung-min, Kim Yun-jin, Oh Dal-su
2014. South Korea. 126 min. DCP. In Korean with English subtitles.
Thursday, June 11, 2015, 6:00 PM
Mostly known for his disaster film Haeundae, the blockbuster filmmaker JK Youn brings us this new epic melodrama, Ode to My Father. Selected for the 2015 Berlin International Film Festival Panorama, the film guides viewers through South Korea's modern history by following Duk-soo (Hwang Jung-min)'s struggles to support his family, as he endures hardships during the Korean and Vietnam Wars, and in German coal mines. This universal tale of loyalty and love is a tribute to the generation of Korean fathers who have sacrificed everything for the sake of their families, and have in the process set the stage for Korea's rise as one of the world's leading economic and cultural powers.
East Coast Premiere
My Love My Bride
(나의사랑 나의신부 Na-ae-sarang Na-ae-sin-boo)
Directed by Lim Charn-sang
Starring: Jo Jung-suk, Shin Min-a
2014. South Korea. 111 min. DCP. In Korean with English subtitles.
Tuesday, June 16, 2015, 6:30 PM
My Love, My Bride is a remake of the hit 1990 romantic comedy of the same name, which won over audiences more than two decades ago with its refreshingly realistic portrayal of love and marriage. The roles made famous by Park Jong-hoon and the late Choi Jin-sil are now taken by Jo Jung-suk (The Face Reader) and Shin Min-a (The Naked Kitchen). They portray idealistic college sweethearts who take on challenges in a young marriage. This rom-com is a hit in South Korea with box office attendance surpassing 2 million.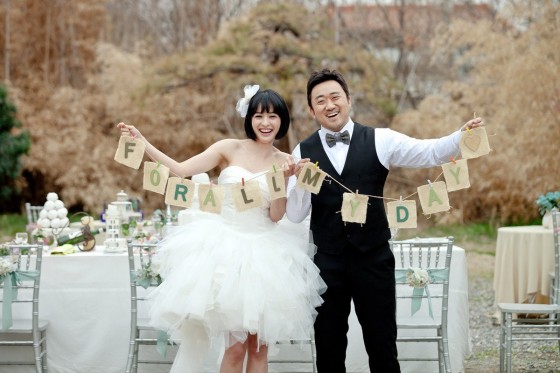 East Coast premiere
Marriage Blue
(결혼전야 Gye-ron-jeon-ya)
Directed by Hong Ji-young
Starring: Kim Kang-woo, Kim Hyo-jin, Lee Yeon-hee, Ok Taec Yeon, Ma Dong-suk, Ko Joon-hee, Ju Ji-hoon
2013. South Korea. 118 min. HDCAM. In Korean with English subtitles.
Tuesday, June 30, 2015, 6:30 PM
This ensemble romantic comedy follows four couples as they all get cold feet in the run-up to their weddings. A minor-league baseball team coach, Tae-Kyu (Kim Kang-Woo), is set to marry his girlfriend Joo-Young (Kim Hyo-Jin), a successful urologist. When he finds out that she is a divorcee, he starts to feel jealous of her ex-husband. Florist Gun-Ho (Ma Dong-Seok) is about to marry Uzbek beauty Vika (Guzal Tursunova) but after a bout of impotency, he begins to suspect that Vika is using him for Korean citizenship. Dae-Bok (Lee Hee-Joon) proposes to Yi-Ra (Koh Joon-Hee) when she reveals she is pregnant but they keep arguing during the planning of the wedding. So-Mi (Lee Yeon-Hee) and Won-Cheol (TaecYeon) have been engaged for 7 years but So-Mi feels dissatisfied and runs off to Jeju Island for an unexpected adventure. Will any of these couples make it down the aisle and live happily ever after?
New York Premiere
C'est Si Bon
(쎄시봉 Sae-si-bong)
Directed by Kim Hyun-suk
Starring: Kim Yun-seok, Jung Woo, Han Hyo-joo, Kim Hee-ae
2015. South Korea. 119 min. DCP. In Korean with English subtitles.
Tuesday, July 14, 2015, 6:30 PM
It is 1960s Seoul. Oh Geun-tae (Jung Woo), a country boy with a booming baritone voice, is discovered by aspiring singer-songwriter Lee Jang-hui (Jin Goo) and thrust into the bustling world of Seoul's iconic folk music café C'est Si Bon. He unwittingly becomes the third member of the yet-to-debut "C'est Si Bon Trio" and the begrudging buffer between two rivals in the band—the vocal genius Song Chang-sik (Jo Bok-rae) and the heartthrob Yun Hyeong-ju (Kang Ha-neul). One day, aspiring actress Min Ja-young (Han Hyo-joo) enters the picture and the young men are completely bewitched. Will their muse inspire them to create legendary music or wreck the band before they even begin?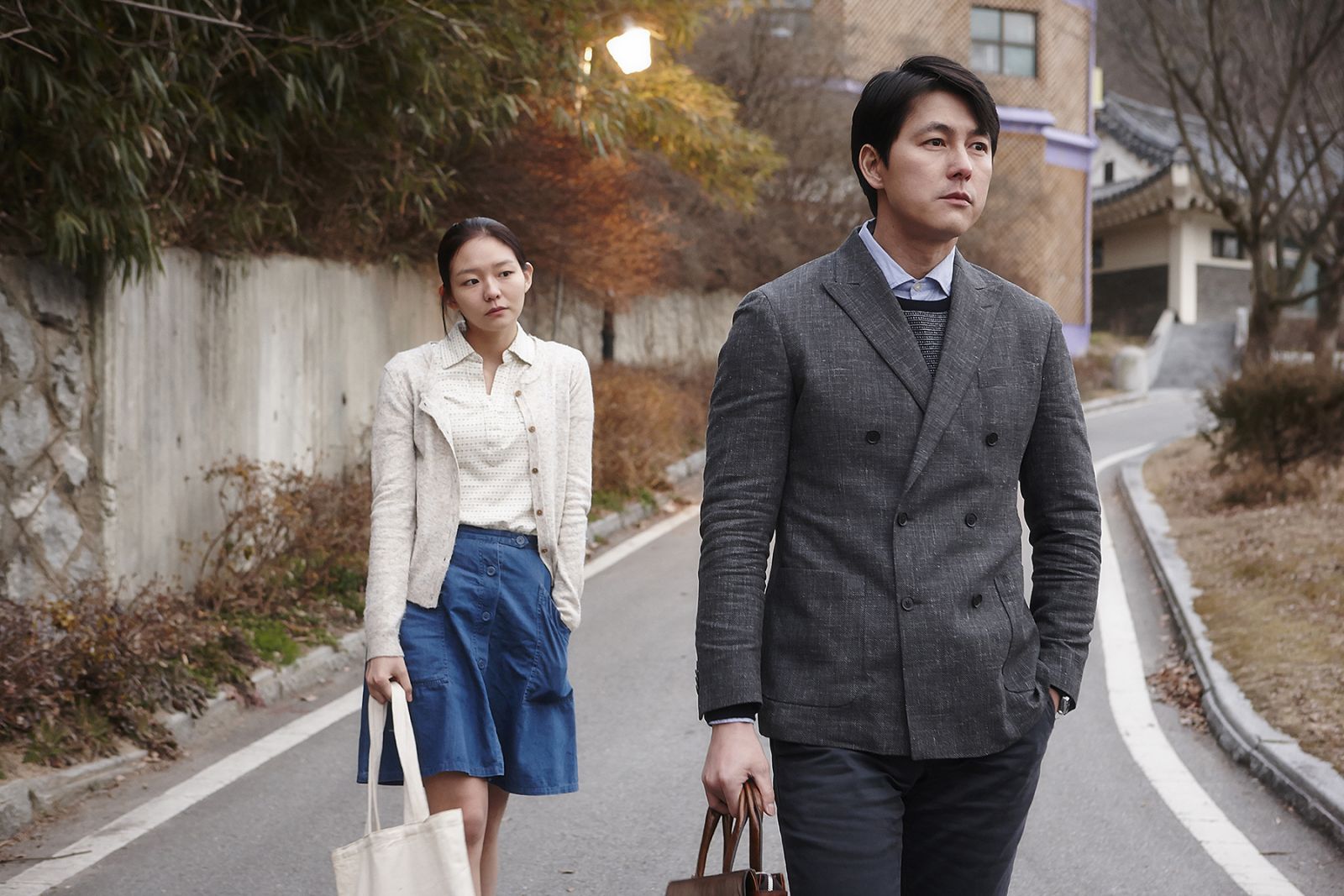 New York Premiere
Scarlet Innocence
(마담 뺑덕 Ma-dam Ppaeng-duck)
Directed by Yim Pil-sung
Starring: Jung Woo-sung, Lee Som (frequently referred to as Esom)
2014. South Korea. 112 min. DCP. In Korean with English subtitles.
Tuesday, July 28, 2015, 6:30 PM
This startling romantic thriller soaked in lust and revenge is the latest offering from Yim Pil-sung, director of the 2007 horror Hansel and Gretel. Heartthrob Jung Woo-sung (Cold Eyes and The Good, The Bad, The Weird) and emerging star Lee Som set the screen on fire in a cautionary tale of desire and punishment. College professor Hak-kyu (Jung Woo-sung) abandons his young student lover Deokee (Lee Som) after a torrid affair. Eight years later, as he is losing his eyesight, the professor befriends a young neighbor who turns out to be Deokee, who has returned and is hell-bent on revenge.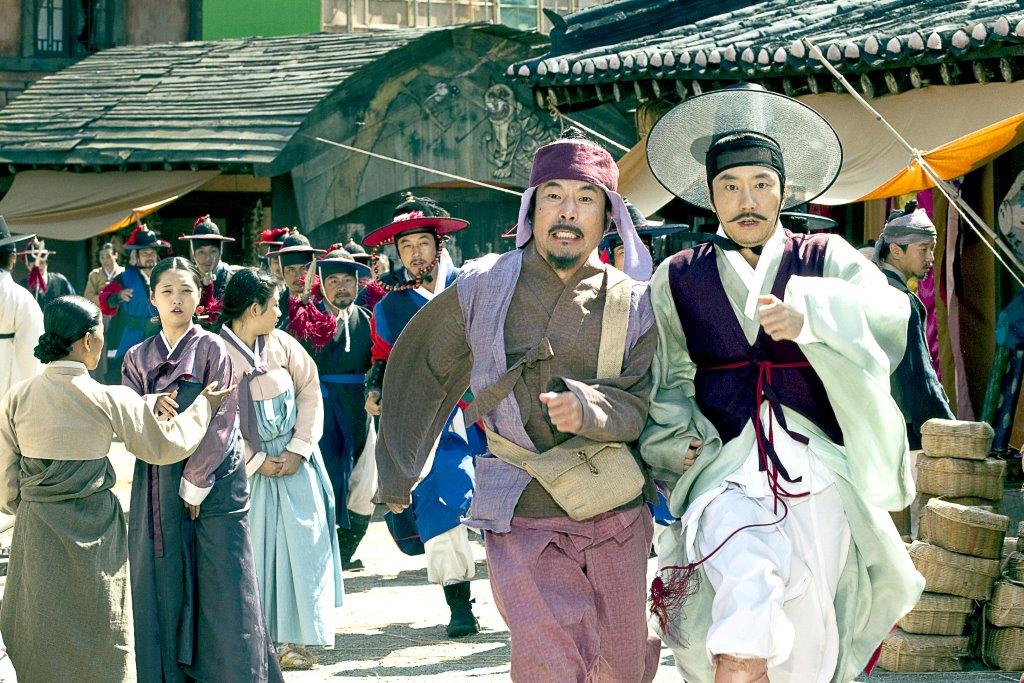 Detective K: Secret of the Lost Island
(조선명탐정 Jo-sun-myoung-tam-jeong Nob-ae-tal)
Directed by Kim Sok-yun
Starring: Kim Myung-min, Oh Dal-soo, Lee Yeon-hee
2015. South Korea. 125 min. DCP. In Korean with English subtitles.
Tuesday, August 11, 2015, 6:30 PM
A sequel to Detective K: Secret of the Virtuous Widow, this entertaining period-action-comedy set in the 18th century continues the adventures of detective Kim Min (Kim Myung-min), the brilliant nobleman and inventor. Our hero has been assigned to investigate the influx of counterfeit silver, which threatens to destabilize the Joseon dynasty. He goes undercover in a rural village with his sidekick Seo-pil (Oh Dal-soo). They encounter the adorable Da-hae (Lee Chae-eu), who is searching for her missing sister. No sooner than that, corpses of village girls wash up ashore. All leads point to the mysterious and devilish Dragon King Island. What will he find there?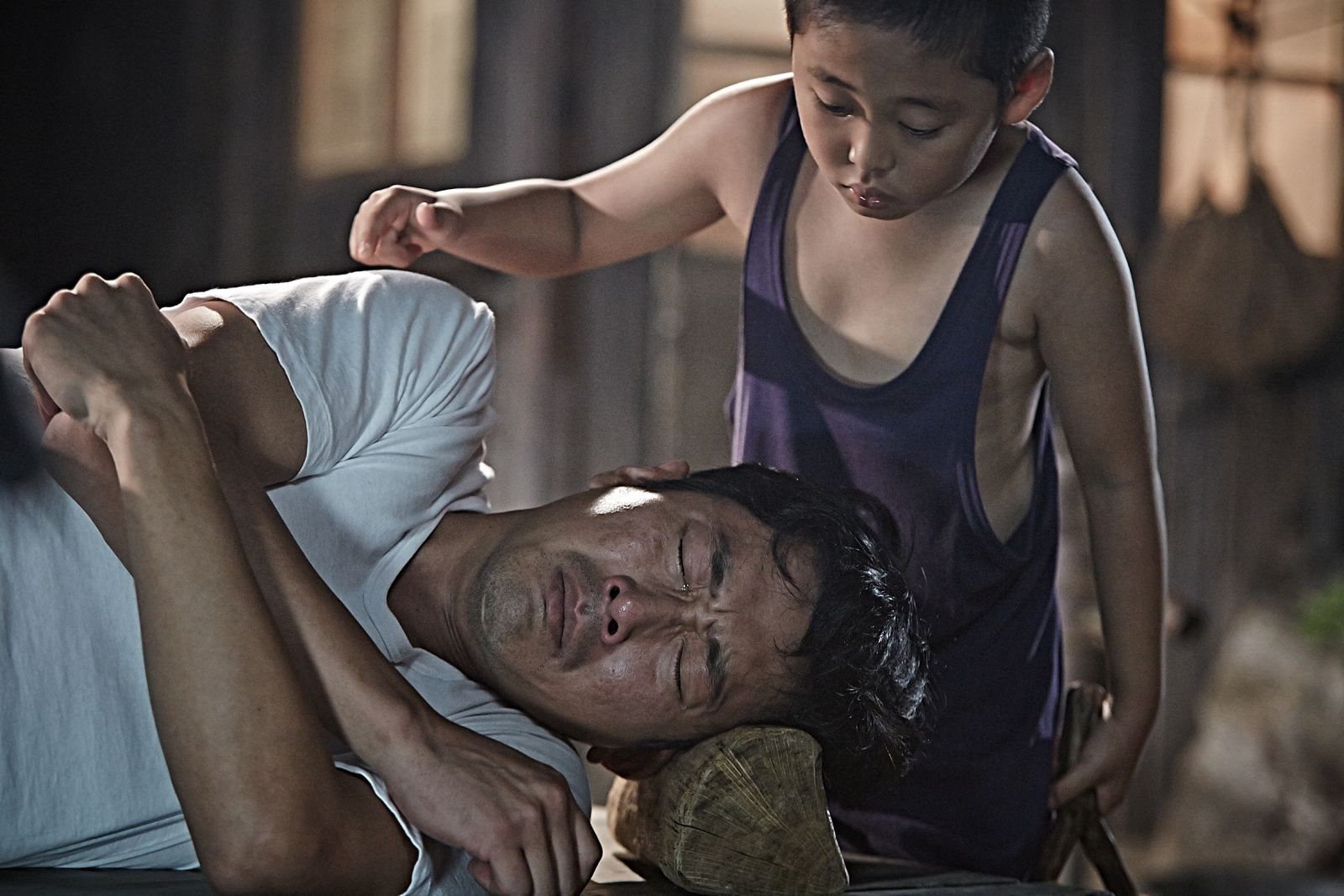 New York Premiere
Chronicle of a Blood Merchant
(허삼관매혈기 Heo-sam-kwan-mae-hyeol-gi)
Directed by Ha Jung-woo
Starring: Ha Jung-woo, Ha Ji-won
2015. South Korea. 124 min. DCP. In Korean with English subtitles.
Tuesday, August 25, 2015, 6:30 PM
Ha Jung-woo, one of Korea's biggest stars, directs and acts in this understated period comedy-drama, based on the best-selling novel of the same title by the Chinese writer Yu Hua. Just after the Korean War, a factory worker (Ha Jung-woo) falls for the most beautiful girl in his village (Ha Ji-won). Penniless, he sells his blood to fund the courtship and before long they are married. Eleven years later, the couple have three sons and live a comfortable life. One day, their lives are upended when a blood test reveals that their eldest boy is not the worker's son.