Jun Nguyen-Hatsushiba. Memorial Project Nha Trang, Vietnam: Towards the Complex – For the Courageous, the Curious, and the Cowards, 2001.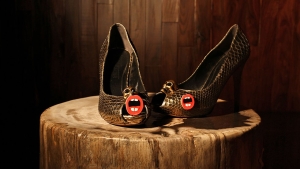 Tromarama. (Video still) Everyone is Everybody, 2012.
Akino Kondoh. The Evening Traveling, 2001–2002.
Nam June Paik. Li Tai Po, 1987.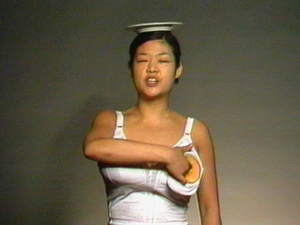 Patty Chang. Melons (At a Loss), 1998.
Makoto Aida. The video of a man calling himself Bin Laden staying in Japan, 2005.
Rewind: Selections from the Harold and Ruth Newman New Media Collection, Asia Society Museum commemorates Asia Society's 60th anniversary and honors the generosity and vision of the Newman family in their support of the Museum's ongoing efforts to remain at the forefront of collecting Asian art into the twenty-first century. The exhibition presents a selection of new media works from the Museum's collection that illustrates the breadth and depth of their patronage.
In 2007, the Asia Society Museum inaugurated its contemporary art collecting program with a significant gift from the Newman family, which provided the means for the Museum to develop a solid foundation for its contemporary collection. Their gifts presently include thirty-five objects by twenty-three artists from eight countries in the video collection alone. These include seminal works by Cao Fei, Dinh Q. Lê, Yoko Ono, Nam June Paik, Koki Tanaka, and Yang Fudong, among many others. The Newman gifts also provided the Museum an opportunity to collect new media artworks at the highest level to continue the precedent of connoisseurship set by the gift of traditional Asian art that John D. Rockefeller 3rd made to the Museum.
In association with In and Out of Context: Asia Society Celebrates the Collections at 60, this exhibition celebrates the Newman family's continued commitment to Asia Society.