Women of Asia at Work
VIEW EVENT DETAILS
In conjunction with the UN Commission on the Status of Women Conference
**Program to be followed by networking reception**
For all the economic growth across much of Asia, women there have had comparatively low rates of formal employment, especially in managerial roles. Asian women often face cultural and corporate barriers to independently-earned, sustainable livelihoods, and are often encouraged to retire after marriage. The situation across Asia, however, varies widely. The Philippines, a country ranked 114th in human development, is currently ranked by the World Economic Forum as number 5 in the world for female equality, far outpacing its closest neighbors. Conversely, Japan, a highly developed country, has a poor history of female inclusion in the labor market. Prime Minister Shinzo Abe has made bringing women into the workforce integral to his economic reforms, referencing a study suggesting Japan could increase its GDP by 15% if it better used its most underutilized resource — women. Abe has stated that creating a comfortable work environment for women "...is no longer a matter of choice for Japan. It is instead a matter of the greatest urgency."
Asia Society is pleased to welcome Lakshmi Puri, Deputy Director of UN Women, in a discussion that will review all these issues. The conversation will bring Ms. Puri and other experts together to examine what policies governments may pursue for greater inclusion of women in the professional workforce. What are the social restraints that prevent such inclusion? What roles does the private sector have to play? What are some notable accomplishments in Asia? Are there good models in Asia to be emulated?
Speakers:
Deborah Gillis is the President and Chief Executive Officer for Catalyst, a research and advisory organization that works to advance women in leadership.
Lakshmi Puri is the Assistant Secretary-General for Intergovernmental Support and Strategic Partnerships and Deputy Director of UN Women.
Nobuko Sasae is a conference interpreter and the wife of the current Ambassador of Japan to the United States.
Kaoriko Kuge (moderator) is a reporter and anchor for Fujisankei Communications International NY.
Sponsored by: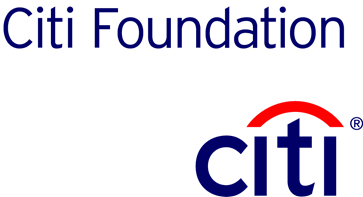 Can't make it to this program? Tune in to AsiaSociety.org/Live at 7:00 pm ET for a free live video webcast. Viewers are encouraged to submit questions to moderator@asiasociety.org or tweet questions to #AskAsia.
Event Details
725 Park Avenue
New York, NY
Buy Tickets - Members
Buy Tickets
Members: $10; students/seniors: $12; nonmembers: $15

Add to Calendar
20140312T230000
20140313T003000
UTC
Asia Society: Women of Asia at Work
725 Park Avenue New York, NY
---