Space-Time Continuum-Pro et Contra, Composed by Dai Bo
VIEW EVENT DETAILS
Shanghai/New York: Future Histories
Free APAP Showcase
Space-Time Continuum-Pro et Contra is a contemporary chamber concerto composed by Dai Bo for 13 wind and string instruments, with the harpsichord taking center stage. The ultra-traditionalist style of this piece expresses an aesthetic pursuit of the specialization of time. The violin combines overtone and vibrato with bow playing; the harpsichord's presentation is bantering, with dissonance; the oboe adds a tinge of tragedy. Each instrument finds its place in the complex rhythms and irregular syntax of this unique piece, which mimics a phonograph playing at an unstable tempo, the needle jumping from time to time, creating an ethereal effect.
This piece is an attempt to bring time and space away from lineal movement. It is a dialogue between European musical languages and traditional East Asian music, and between Baroque concerto grosso and chamber concertos with 20th-century characteristics.
Followed by a reception.
About the Artist:
Dai Bo, composer and pianist, is a doctoral candidate in composition at the China Central Conservatory of Music. Dai Bo was born in China in 1988. At the age of five, he went blind due to an illness. He has gone on to become one of the most talented Chinese young composers. His works Charm of Beijing Opera for accordion solo was selected as an obligatory piece for the 2010 Harbin International Accordion Competition, and was greatly acclaimed in Lithuania the following year. In 2012, Dai Bo was invited to participate in the Warsaw Autumn Festival in Poland, where his Illusion Butterfly was performed for the first time by the ONM Orchestra, conducted by Szymon Bywalec. In the same year, he won a significant prize at the Singapore International Composition Competition. In 2013, he became a fellow composer of The Intimacy of Creativity 2013 Composers Meet Performers in Hong Kong. On April 28th, the violinist Cho-Liang Lin and Dai Bo performed his work Kong Gu You Lan (for violin and piano) at the Hong Kong City Hall Theatre.
His orchestra piece Invisible Mountain won second prize in the national competition held by Ludwig van Beethoven Association in November 2014. In December 2015, his Wojski's Horn Concerto commissioned by ICM, premiered in Warsaw by Sinfonia Varsovia.
Shanghai / New York: Future Histories is a co-presentation by Asia Society and the China Shanghai International Arts Festival. Dai Bo is part of RAW (Rising Artists Works), a new series of the CSIAF and a platform that develops new ideas and emerging artists from across China.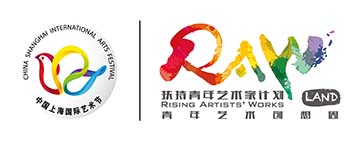 Event Details
7 - 7:45 p.m.

725 Park Avenue, New York, NY
Register Now
Free. Registration recommended.
20170109T190000 20170109T194500 America/New_York Asia Society: Space-Time Continuum-Pro et Contra, Composed by Dai Bo

For event details visit https://asiasociety.org/new-york/events/space-time-continuum-pro-et-contra-composed-dai-bo 725 Park Avenue, New York, NY
If you plan to attend, tell your friends on Facebook!
Join the Facebook Event »