The South China Sea: A View from Beijing
VIEW EVENT DETAILS
NEW YORK, June 23, 2016 — Li Zhaoxing, president of the China Public Diplomacy Association and the former minister of foreign affairs in the Chinese government, presented Beijing's perspective on the dispute in the South China Sea Thursday morning at Asia Society. Li appeared in conversation with Asia Society Executive Vice President Tom Nagorski. (1 hr., 18 min.)
---
BREAKFAST AVAILABLE FROM 8:00AM
PROGRAM BEGINS AT 8:30AM
The South China Sea has been a continued source of tension and potential for conflict between China and its neighbors, many of whom have competing claims in the region. China claims a historical right to the maritime region, citing the "Four Firsts"—first to discover the islands, first to name the islands, first to exercise administrative jurisdiction in the South China Sea, and the first to develop the islands. The other claimants disagree and in 2013, the Philippines mounted a legal challenge against Chinese claims under the United Nations Convention on the Law of the Sea. President Obama lifted the decades-long arms embargo to Vietnam, and while President Obama denied that the lifting is related to Chinese military presence in the region, it has been perceived that way in the region.
The Asia Society has periodically hosted current and former officials from the region to discuss the South China Sea. Asia Society will host China's former Foreign Minister, and former ambassador to the U.S., Li Zhaoxing, who will deliver an address, and then engage in conversation with Tom Nagorski, on what may be one of the world's most important potential flashpoints.
SPEAKERS
Li Zhaoxing is president of the China Public Diplomacy Association. He served as chairman of the Foreign Affairs Committee of the National People's Congress of China from 2008-2013. Before this, he served as the Minister of Foreign Affairs of China from 2003-2007. His diplomatic career spans four decades, having served in various senior positions in the Chinese diplomatic corps including as the Permanent Representative and Ambassador to the United Nations, and as Ambassador of China to the United States.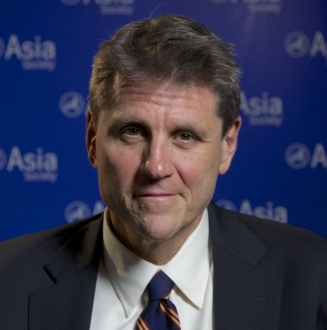 Tom Nagorski (moderator) is executive vice president of Asia Society. His career in journalism spanned three-decades—he served most recently as managing editor for international coverage at ABC News. He is the recipient of eight Emmy awards and the Dupont Award for excellence in international coverage.
 
Event Details
Asia Society 725 Park Avenue New York, NY 10021
Buy Tickets
Members $15; Students/Seniors $20; Nonmembers $25

Add to Calendar
20160623T120000
20160623T140000
UTC
Asia Society: The South China Sea: A View from Beijing
Asia Society 725 Park Avenue New York, NY 10021
---
If you bought tickets or plan to watch the webcast tell your friends on Facebook!
Join the Facebook Event »