[SOLD OUT] ADB Chief Economist: Asian Development Outlook 2016
VIEW EVENT DETAILS
NEW YORK, April 8, 2016 — Following the release of Asian Development Bank's (ADB) flagship economic publication: Asian Development Outlook 2016, ADB Chief Economist Shang-Jin Wei discusses the impact of China's slowdown on the rest of Asia, the factors underlying the region's overall decline in growth, and approaches to boosting future growth potential. TIME Assistant Managing Editor Rana Foroohar moderates the discussion. (1 hr., 22 min.)
---
Breakfast available from 8:00AM
Discussion begins at 8:30AM
Asia Society is proud to present a special briefing from the Asian Development Bank's (ADB) Chief Economist, Shang-Jin Wei, following the March release of ADB's flagship economic publication: Asian Development Outlook 2016 (ADO). The ADO is published annually and provides a comprehensive analysis of issues developing in Asia, including growth projections by country and region. This year's theme is "Asia's Potential Growth," which explores the current deceleration, and offers policy advice to counteract the slowdown.
Asia's growth pace has declined in recent months, leading some pundits to dub the situation "the new normal." Join us for a briefing from Dr. Wei, who will address the impact of China's slowdown on the region, the factors underlying Asia's overall decline in growth, and approaches to boosting future growth potential. The briefing will be followed by a discussion with TIME Magazine's Rana Foroohar, and a question and answer session with the audience.
Speakers:
Dr. Shang-Jin Wei is the Chief Economist of the Asian Development Bank and Director General of its Economic Research and Regional Cooperation Department. He is the chief spokesperson for ADB on economic and development trends, leads the production and dissemination of ADB's flagship knowledge products, as well as ADB's support for various regional cooperation fora such as ASEAN+3 and APEC.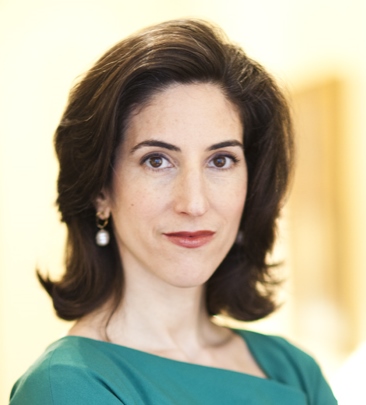 Rana Foroohar (moderator) is an assistant managing editor at TIME, overseeing economic and business content on all platforms. She is also the magazine's economics columnist, as well as CNN's Global Economic Analyst, covering the intersection of economics, business, politics and foreign affairs for the network's domestic and international operations. She is a life member of the Council on Foreign Relations. Her book Makers and Takers: The Rise of Finance and the Fall of American Business, will be out in May 2016.
 
Event Details
8 - 10 a.m.
Asia Society 725 Park Avenue New York, NY 10021
[SOLD OUT] Members $15; Students/Seniors $20; Nonmembers $25
If you bought tickets or plan to watch the webcast tell your friends on Facebook!
Join the Facebook Event »