Policymaking in Turbulent Times: The Role of Think Tanks
VIEW EVENT DETAILS
NEW YORK, January 26, 2017 — Leaders from prominent international affairs think tanks including Brian Finlay, Cameron Munter, Aaron Shull, and Kevin Rudd discuss the challenges think tanks are facing in staying relevant and credible amid shifting dynamics in politics, media, and philanthropy. Alessandra Stanley moderates the discussion. (1 hr., 12 min.)
---
Recent elections show a rise in populism, nationalism, and protectionism that signal a challenge to the post-WWII global order. This new reality, which in itself brings uncertainty, is also giving rise to growing transnational challenges such as climate change, mass migration and refugee crises, as well as traditional and non-traditional security threats. Think tanks, in turn, work to analyze, develop, and promote policy solutions to these and other pressing domestic and global challenges. While the importance of think tanks is increasing, they now operate in information-rich societies where facts, evidence, and research don't always seem to matter. These trends challenge the sustainability and impact of think tanks, which have to work to achieve a balance between relevance, rigor, accessibility, and accountability.
The Asia Society Policy Institute (ASPI) and the University of Pennsylvania's Think Tanks and Civil Societies Program are pleased to present a panel discussion on the role of international affairs think tanks during this critical juncture in U.S. and global politics. This event also serves at the New York launch of the University of Pennsylvania's 2016 Global Go To Think Tank Index report.
This event is free and open to the public, but registration is required. For more information, please contact PolicyInstitute@asiasociety.org. 
Panelists: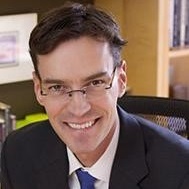 Brian Finlay is President and CEO of The Stimson Center. He is also an Adjunct Instructor in the School of International Service at American University. Previously, he served as Executive Director of a Washington-based lobbying initiative, a researcher at the Brookings Institution, and a Program Officer at the Century Foundation. He has also served in the Canadian Government's Laboratory Center for Disease Control/Health and the Department of Foreign Affairs and International Trade. He holds an M.A. from the Norman Patterson School of International Affairs at Carleton University, a graduate diploma from John Hopkins' School of Advanced International Studies, and an honors B.A. from the University of Western Ontario.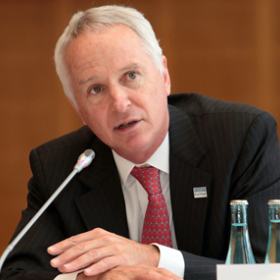 Ambassador Cameron Munter is the Chief Executive Officer and President of the EastWest Institute. He is a career diplomat who served as U.S. Ambassador to Pakistan and Serbia. Before joining the Foreign Service, Ambassador Munter taught European history at the University of California Los Angeles. He has also been Professor of International Relations at Pomona College in Claremont, taught at Columbia University School of Law, and was a Fellow at the Kennedy School of Government at Harvard University. Ambassador Munter graduated magna cum laude from Cornell University and earned a doctorate in Modern European History from John Hopkins University.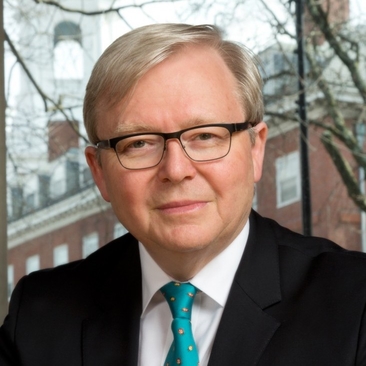 The Hon. Kevin Rudd is President of the Asia Society Policy Institute. He served as Australia's 26th Prime Minister and as Foreign Minister. Mr. Rudd recently led a review of the UN system as Chair of the Independent Commission on Multilateralism. He is a Distinguished Fellow at Chatham House in London, a Distinguished Statesman with the Center for Strategic and International Studies in Washington, and a Distinguished Fellow at the Paulson Institute in Chicago. He is proficient in Mandarin Chinese, serves as a Visiting Professor at Tsinghua University in Beijing, and co-chairs the World Economic Forum's China Global Affairs Council.
Aaron Shull is the Chief Operating Officer and General Counsel for the Centre for International Governance Innovation (CIGI). Prior to joining CIGI, he practiced law for a number of organizations, focusing on international, regulatory and environmental law. He has taught courses at the University of Ottawa and the Norman Paterson School of International Affairs and was previously a Staff Editor for the Columbia Journal of Transnational Law. He has a B.A. from the University of Waterloo, an M.A. from Carleton University's Norman Paterson School of International Affairs, a LL.B. from the University of Ottawa, and a LL.M. from Columbia Law School.
Alessandra Stanley (Moderator) is a prize-winning writer and longtime New York Times reporter, foreign correspondent, and chief television critic. Most recently, Stanley covered the 2016 election for the Times, writing profiles and essays about the presidential campaign. Before that she covered wealth, philanthropy and income inequality. Stanley graduated from Harvard and began her career at Time Magazine in Paris. She served as the New York Times bureau chief in Moscow and Rome and speaks Russian, French and Italian. She currently lives in New York and is working on a book.
Additional Speakers: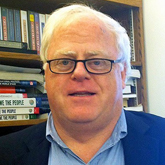 James McGann is the Director of the Think Tanks and Civil Societies Program at the University of Pennsylvania, where he also serves as a Senior Lecturer of International Studies at the Lauder Institute. Prior to assuming his current post, James was Assistant Director of the International Relations Program at the University of Pennsylvania. He has also served as the Senior Vice President for the Executive Council on Foreign Diplomats, the Assistant Director of the Institute of Politics, Kennedy School of Government, and the Public Policy Program Officer for The Pew Charitable Trusts. He earned his M.A. and Ph.D. from the University of Pennsylvania. 
This program is presented by: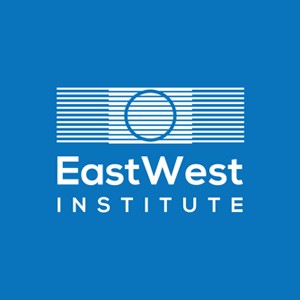 Event Details
6 - 7:30 p.m.
725 Park Avenue New York, NY 10021
Register Now
20170126T180000 20170126T193000 America/New_York Asia Society: Policymaking in Turbulent Times: The Role of Think Tanks Experts discuss how think tanks can shape domestic and international policy at a time of growing uncertainty and tumult around the world.

For event details visit https://asiasociety.org/new-york/events/policymaking-turbulent-times-role-think-tanks 725 Park Avenue New York, NY 10021
If you plan to attend this program, tell your friends on Facebook!
Join the Facebook Event »