Obama and Xi Jinping: At the Summit
VIEW EVENT DETAILS
Asia: Beyond the Headlines
Missed this program? Watch the complete video.
With the recently announced visit of Chinese President Xi Jinping to the U.S. on June 7 and 8, three of America's top China experts will come together to discuss critical matters pertaining to the most important bilateral relationship in the world.  What issues are Presidents Xi and Obama likely to focus on in June, and what are the likely outcomes from their talks? China experts James B. Steinberg, Susan Shirk, and Orville Schell will share their views. 
James B. Steinberg is Dean of the Maxwell School, Syracuse University and University Professor of Social Science, International Affairs and Law. Prior to becoming Dean on July 1, 2011, he served as Deputy Secretary of State, serving as the principal Deputy to Secretary Clinton. From 2005-2008 Steinberg was Dean of the Lyndon B. Johnson School of Public Affairs. Mr. Steinberg's most recent book is Difficult Transitions: Foreign Policy Troubles at the Outset of Presidential Power.

Susan Shirk served as Deputy Assistant Secretary of State during the Clinton administration, where she was in the Bureau of East Asia and Pacific Affairs (People's Republic of China, Taiwan, Hong Kong and Mongolia). She is now the Ho Miu Lam Endowed Chair of China and Pacific Relations in the Graduate School of International Relations and Pacific Studies at the University of California, San Diego.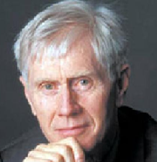 Orville Schell is the Arthur Ross Director of the Center on U.S.-China Relations at Asia Society in New York. He is a former professor and Dean at the University of California, Berkeley's Graduate School of Journalism. Schell is the author of 14 books, nine of them about China, and a contributor to numerous edited volumes.
Asia: Beyond the Headlines is a series of conversations with leading policymakers and thought leaders about the critical issues facing the United States and Asia.
Hosted in partnership with:

Can't make it to this program? Tune in to AsiaSociety.org/Live at 6:30 pm ET for a free live video webcast. Viewers are encouraged to submit questions to moderator@asiasociety.org.
Event Details
6:30 - 8 p.m.

725 Park Avenue (at East 70th Street), New York, NY
Buy Tickets
Members: $10; Students/Seniors: $12; Nonmembers: $15
20130529T183000 20130529T200000 America/New_York Asia Society: Obama and Xi Jinping: At the Summit

For event details visit https://asiasociety.org/new-york/events/obama-and-xi-jinping-summit 725 Park Avenue (at East 70th Street), New York, NY
If you bought tickets or plan to watch the webcast, tell your friends on Facebook!
Join the Facebook Event »