Nepal Earthquake, One Year Later: "Building Back Better"
VIEW EVENT DETAILS
NEW YORK, April 28, 2016 — One year after a devastating earthquake struck Nepal, Kul Chandra Gautam, a former deputy director of UNICEF, and Jo Scheuer, an expert on disaster risk reduction at the UNDP, discuss the country's tentative recovery during an event at Asia Society. The conversation, which was moderated by Asia Society Global Initiatives Group Executive Director Sanjeev Sherchan, was preceded by a short video clip from PBS Newshour. (1 hr., 19 min.)
---
A year has passed since a 7.8 magnitude earthquake struck Nepal last April, killing nearly 9,000 people, displacing 3 million others, and damaging 1 million homes and buildings, including several UNESCO World Heritage sites. How is the nation faring, one year later? With a new constitution, albeit a contested one; a new prime minister; and the launch of an ambitious reconstruction plan — from earthquake-resistant buildings to improving its disaster preparedness — is Nepal now better positioned to "build back better", as relief officials have urged? What are the critical gaps that still need to be closed to help Nepal rebuild its damaged infrastructure and shattered economy? What can Nepal learn from other countries' disaster management and rebuilding process? Please join us to discuss these important issues facing the future of Nepal.

Speakers: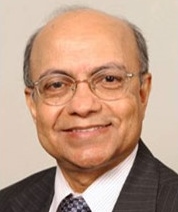 Kul Chandra Gautam is the former Deputy Executive Director of UNICEF and Assistant Secretary-General of the United Nations and is the author of Lost in Transition, Rebuilding Nepal from the Maoist Mayhem and Mega Earthquake (book will be available for purchase). Currently, he serves on the boards of several international and national organizations, charitable foundations, and public-private partnerships. A citizen of Nepal, currently Gautam informally advises his country's senior political and civil society leadership on the peace process, consolidation of democracy, human rights, and socio-economic development. Previously, he served as Special Advisor to the Prime Minister of Nepal on International Affairs and the Peace Process.
---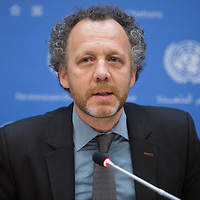 Jo Scheuer is Director of Climate Change and Disaster Risk Reduction in UNDP's Bureau for Policy and Programme Support. Scheuer leads UNDP's post-disaster recovery efforts with an aim to seize the recovery effort as a strategic opportunity to Build Back Better. This includes policy engagement in support of international agreements and processes, as well as programmatic support to UNDP Country Offices to implement the Sendai Framework for Disaster Risk Reduction and the Paris agreement.
---

Sanjeev Sherchan (moderator) is executive director of Asia Society's Global Initiatives Group, which seeks to integrate the Society's multidisciplinary work across its various departments, Center initiatives, and projects, to present globally impactful programs. He began his career at the Asia Society in 2000 with a specific concentration on South Asia programming. Before returning to the U.S. for graduate studies in 1998, Sanjeev worked for PLAN International-Makwanpur in Nepal. He has been an occasional commentator on news and television programs on Nepal.
This program made possible through the generous support of the Ford Foundation's Asian Public Education Program.
Video: Sanjeev Sherchan appears on Charlie Rose. (6 min., 37 sec.)
Event Details
6:30 - 8 p.m.
725 Park Avenue New York, NY 10021
Buy Tickets
Members $12; Students/Seniors $15; Nonmembers $20
20160428T183000 20160428T200000 America/New_York Asia Society: Nepal Earthquake, One Year Later: "Building Back Better"

For event details visit https://asiasociety.org/new-york/events/nepal-earthquake-one-year-later-building-back-better 725 Park Avenue New York, NY 10021
If you bought tickets or plan to watch the webcast tell your friends on Facebook!
Join the Facebook Event »