Myanmar's Economic Outlook: Prospects and Challenges (SOLD OUT)
VIEW EVENT DETAILS
Missed this program? Watch the complete video.
In recent years, Myanmar has undergone tremendous transformation. After decades of military rule and isolation, President Thein Sein's administration has initiated a series of political, economic, and legal reforms that have elicited positive responses both domestically and internationally, and are swiftly reintegrating the country into the global community. As the country opens, develops, and will soon chair ASEAN, major development opportunities could come to the fore. With a strategic geographic location between India, China, and Thailand; a vast reserve of natural resources; and a sizable working-age population, Myanmar may be poised to become Asia's next economic frontier.
Please join us for a conversation focused on the transition underway in Myanmar, highlighting the country's economic and political outlook and the global implications stemming from this. Key policy challenges and recommendations for the country going forward, including steps to strengthen U.S.-Myanmar relations, will also be discussed.
Speakers:
Suzanne DiMaggio is Vice President of Global Policy Programs at Asia Society, where she leads its U.S.-Myanmar Initiative and oversees the Society's task forces, working groups, and Track II dialogues aimed at promoting effective policy responses to the challenges facing the United States and Asia.
Zaw Oo is Senior Research Fellow and Director of Research Programs at the Centre for Economic and Social Development of the Myanmar Development Resource Institute (MDRI). He is also a member of President Thein Sein's National Economic and Social Advisory Council.
Anoop Singh is Director of the Asia and Pacific Department at the International Monetary Fund (IMF). In his various appointments at the Fund, he has worked and written on macroeconomic, surveillance, and crisis management issues, helping design Fund-supported programs in emerging market, transition, and developing countries in South and Southeast Asia, Eastern Europe, and Latin America.
Sara Eisen (moderator) is a correspondent for Bloomberg Television, specializing in covering global macroeconomics, with a focus on foreign exchange and fixed income markets.
Lunch: 12:00-12:30 pm
Discussion: 12:30-2:00 pm
Co-hosted by: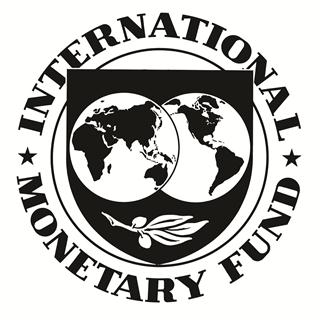 Outreach partners:
Can't make it to this program? Tune in to asiaSociety.org/Live at 12:30 pm ET for a free live video webcast. Viewers are encouraged to submit questions to moderator@asiasociety.org.
Interested in Myanmar? Join us for a lecture/discussion "Saving Old Rangoon: Urban Conservation, cosmopolitan histories, and the politics of real estate in 21st-century Myanmar" with Dr. Thant Myint-U, Founder and Chairman of the Yangon Heritage Trust. Wed. May 1 at 6:30 pm. For more details please visit asiasociety.org/new-york/events/saving-old-rangoon.
Event Details
12 - 2 p.m.
725 Park Avenue (at East 70th Street)
Buy Tickets
Members: $20; students/seniors: $22; nonmembers: $25

Add to Calendar
20130424T160000
20130424T180000
UTC
Asia Society: Myanmar's Economic Outlook: Prospects and Challenges (SOLD OUT)
725 Park Avenue (at East 70th Street)
---
If you bought tickets or plan to watch the webcast, tell your friends on Facebook!
Join the Facebook Event »